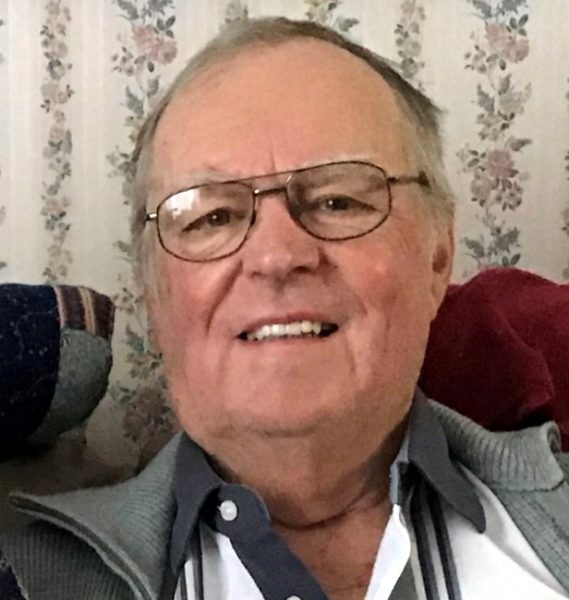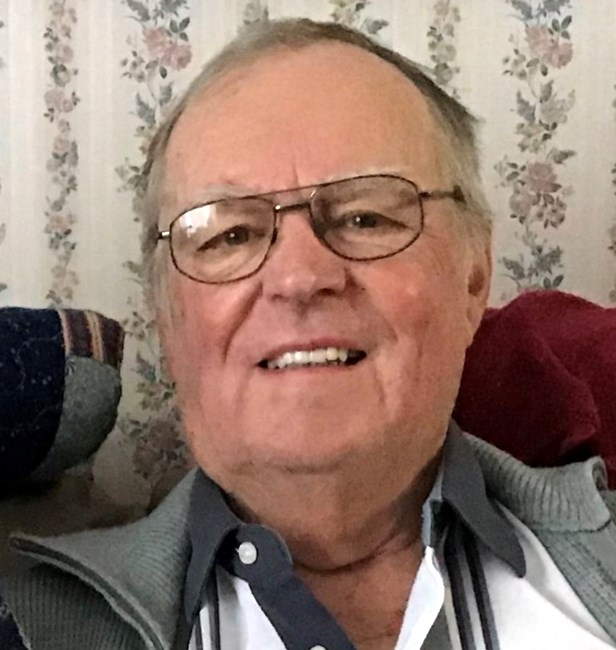 Douglas (Doug) Logan
Doug died at home, with his wife Carolyn at his side, on May 26, 2020 at the age of 79.
Doug enjoyed a 35 year career teaching elementary school. The first 2 years were in a one room school near the village of Mildmay, Ontario. The next 33 were in Peel region, teaching in the senior grades.
Doug loved baseball. Starting in the mid 80's, he made many trips and finally accomplished his goal of going to a game in every major league park. Early in this endeavour, he started collecting beer cans as souvenirs of his trips.
Ultimately, Doug became a member of several beer can collector clubs – Brewery Collectibles Club of America (BCCA) in 1978; Trillium Chapter of BCCA, as a charter member, in 1983; Collectors of Canadian Beer Advertising (CCBA) in 1992 and also Golden Horseshoe Chapter.
In a departure from beer cans, he was also a "Skedder" (sports schedule collector). It became another mission, during his travels, to collect baseball and hockey pocket schedules from major and minor league clubs.
Doug attended his first BCCA Canvention in 1985. At this Canvention, also attended by Peter Lindsay, a travelling partnership was born. From this point on, Doug and Peter attended every BCCA Canvention to date except for one that Doug missed due to his illness. As part of their travels to various states, plans were always made to visit many major and minor league baseball parks and hockey arenas to collect the current pocket and magnetic schedules.
As the craft brewery industry grew across Canada and the United States, Doug and Peter included stops at various breweries and brewpubs along the way. Eventually, Doug completed another collection – a pint glass from every province and state. These are proudly displayed along with his beer cans.
Doug and Carolyn are avid travellers, having visited many countries around the world. Along with visiting the usual highlights at their destinations, Doug was always interested in the local beer cans and craft breweries. The last night of many trips was spent figuring out how to fit the new treasures in the luggage.
Doug's membership in the various clubs and his travels around the world gave him the opportunity to develop treasured relationships with fellow collectors and he always enjoyed his time with them.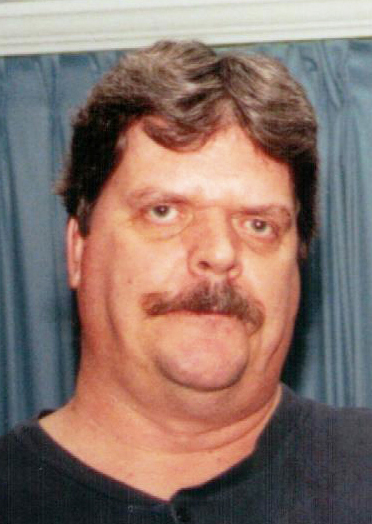 John Arendale
The CCBA was saddened to learn of the death of John Arendale of Davidson, Saskatchewan on April 3, 2020.
Many breweriana collectors remember "Big John" well from various conventions that took place in the prairie provinces over the years.
John started with a keen interest in Saskatchewan beer bottle openers and also built a considerable collection of Canadian brewery tip trays.
In later years he operated a nostalgia & collectibles store and was an active seller on Ebay.
Terrence Paul (Terry) Mitchell

It is with great sadness that we announce the passing of Terrence Paul Mitchell of Winnipeg, Manitoba. Terry passed away suddenly, at home, on September 15, 2019 at the age of 71 years.
Terry leaves behind his wife Inez; children, Cynthia (Ronald) MacEachern and Lowell Miller; and his great pride and joy, his two grandchildren, Megan MacEachern (Bradley) and Erin (Pavel) MacEachern. He was preceded by his parents, Paul and Elsie Mitchell; and his sister Dale Murray.
Terry was a fine man, and we will not see his like again. He had many passions, but his greatest was his long involvement as an organizer and judge of the annual Manitoba First Nations Fire Fighting Competition. He was so honoured to be a part of these events and together with Inez, to have been presented in ceremony a Star Blanket by the Tribal Council this summer. As well, Terry was a President of Manitoba's Great White North Beer Club, was active in the Canadian and American Beer community, and curated a magnificent collection of beer mugs and steins. In past, and for many years, Terry dressed as Santa to visit family and friends on Christmas Eve and share the joy of the season with children, bringing presents and wonder. Terry was a family man, a leader in the community, an educator, a committed volunteer and constant donor to many charities. He lived a rich and full life and he made the most of every day. We will all miss him.
According to his wishes, Terry will be cremated without fanfare, attended only by a small gathering of his family.
His family requests that, in lieu of flowers, donations be made in his name to the Heart & Stroke Foundation of Manitoba.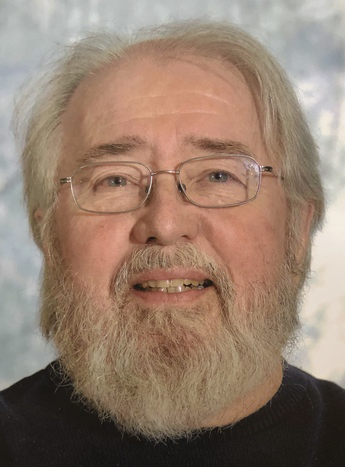 Richard Armand (Dick) Piché
October 1, 1944 – July 29, 2019
In his 74th year, Richard, also known as Dick, passed away with his family at his side, on Monday, July 29, 2019, after a year-long courageous battle with pancreatic cancer.
He was a dedicated husband of his true love, Sharon (nee Klatt) of more than 49 years, loving father of Sarah and her husband Scott (Oakley), and beloved grandad to his precious grandson, Roston (who he adored more than words). He was the oldest brother to Neil (Ann), Ray (Anne-Marie) and Michael of Ottawa, and likely the instigator leading to many family stories.
Dick had a love of all things Breweriana but specialized in local Ottawa Breweriana history, constantly discovering new information and artifacts for his vast collection. A long-time member of Canada's Capital Chapter Breweriana club, he showcased his extensive collection on TV, in print, and in conventions all over North America.
An Alta Vista native, once retired in 2005, Dick and Sharon decided to adopt the slow-life movement in Iroquois, ON where he joined many social clubs such as the Iroquois-Matilda Lions Club, Golden Gears Car Club, and was active in the St. Lawrence Acoustic Stage.
Known for his smile and gift of gab, he will be sorely missed, but always remembered for his commitment to friends, family, his devotion to his local community and for playing a good game of Euchre.
A Celebration of Life for Richard was held at the Royal Canadian Legion Branch 370, 24 Dundas Street in Iroquois on Sunday, August 4th from 1-4pm. A special acknowledgement and remembrance by the Lions Club took place at 1:30pm. A light luncheon and refreshments were provided.
The family wishes to thank the staff of The Ottawa Hospital, The Winchester Memorial Hospital, Saint Elizabeth and LHIN Care Networks, Prince of Wales Manor and all of the respective caregivers and support workers who have touched our family's life. In his memory, donations to the Lions Club or the Regional Cancer Centre https://www.ottawacancer.ca/ would be greatly appreciated.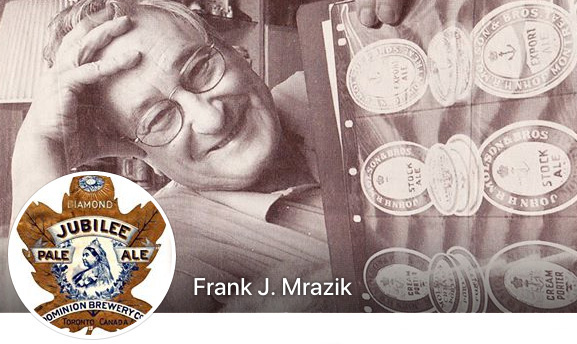 Ferenc J. (Frank) Mrazik
February 19, 1929 – July 25, 2019
Frank was C.B. member #727 who lived in Montreal, Quebec. He was known to many collectors in Canada and throughout the world. Frank began his life-long interest in collecting at the age of five when he was in Hungary. He collected and organized stamps and continued to do this until his passing at age 90. During this time, Frank put together a truly world-class stamp collection.
Frank also collected Meccano (Erector) sets and parts and build some wonderful airplanes in the late 1930s. One of his rooms was his "Meccano" room as it contained models, sets, boxes, ephemera and countless parts.
Also of serious interest was his collection of match boxes and match books. Another wonderful collection from all parts of the globe. Interest in collecting these today is probably not what it was and his collection from the early to mid part of the 20th century is outstanding.
The last area of collecting Frank got involved with was related to beer and breweries. Over the years, Frank had assembled one of the finest beer label collections in the world. His Canadian collection was his main interest for many years. He was also keen on crowns, ephemera, beer coasters and references. He corresponded with hundreds of collectors around the globe for many years. Later in life, Frank was particularly keen in collecting beer coasters – especially from Canada and the USA. Like all of his previous interests, he went about collecting with enthusiasm and dedication.
Many collectors have Frank to thank for the information he provided and the knowledge that he shared over many years. He has contributed to many C.B. members' collections while attending CCBA conventions and through the mail.                                            
Submitted by Mark Armstrong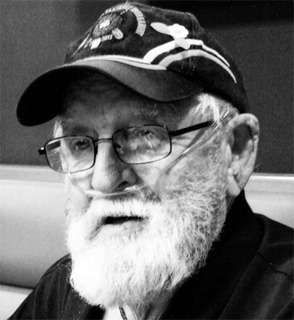 William Walter Harry (Bill) Stevens
1932 – December 7, 2018
Bill Stevens died peacefully, with family by his side, at North Bay Regional Health Centre, on Friday, December 7, 2018. He was in his 86th year. Bill lived in Redbridge a small community just outside of North Bay. I met him in the mid 1990's and traded with him several times. He collected empty bottles and all kinds of beer related items including signs and openers etc. Bill attended a few of the shows in Gananoque and a few other shows around Ontario. Bill was always looking for a deal and seemed to always have a smile on his face and a story ready to tell, he will be missed.                               
Submitted by Tony Matheson