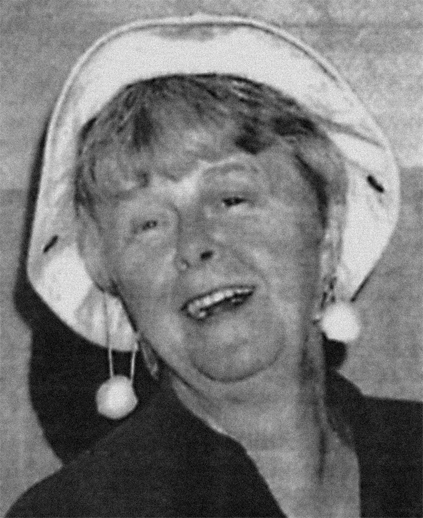 The Bev Moore Award – 1995 to 2016
The Bev Moore Award was conferred each year to the collector, who in the judgement
of an expert panel has acquired the most unique piece of Canadian brewery advertising.
About Bev Moore
Bev Moore was a vivacious lady who collected Canadian brewery tip trays, salesman samples and most of all friends. Her husband Jack also actively pursued all breweriana from O'Keefe, maker of his favourite brew – Old Vienna. Bev & Jack always had an open door policy to fellow collectors and a multitude of friends.
Bev Moore, a native of Port Colborne, Ontario quite suddenly passed away in October 1994. The award was inaugurated in January 1995 at the suggestion of Lynne & Wray Martin to honour her life.
2016 Winner – Larry Sherk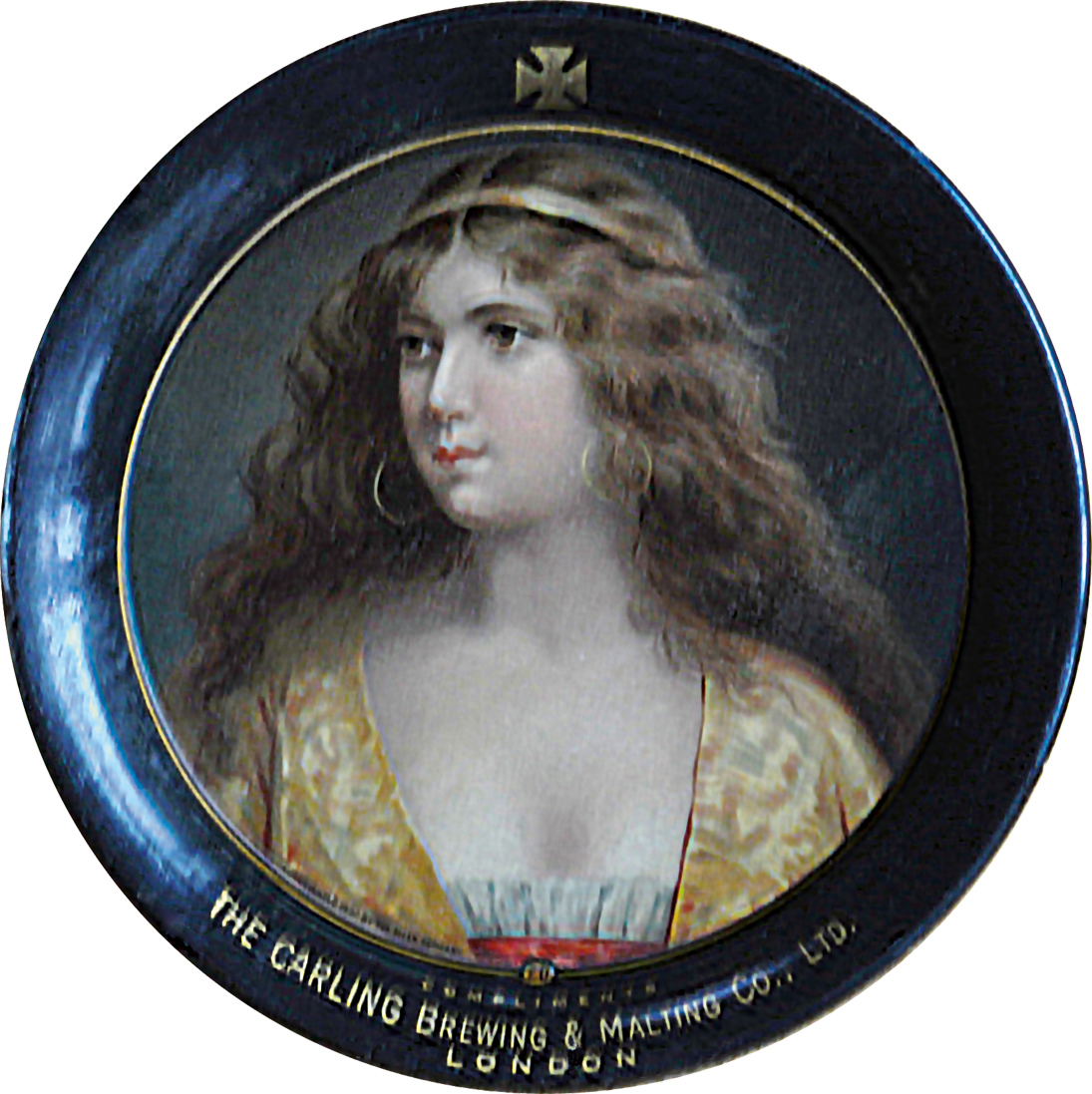 Pre-Prohibition Lithograph Tip Tray. Manufactured in Coshocton, Ohio at American Art Works. Note: Prohibition in Ontario lasted from 1916 to 1927.
2015 Winner – Ron Armstrong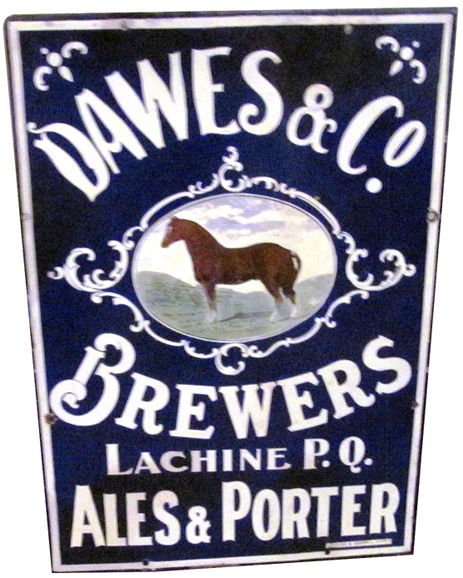 Dawes & Co. Porcelain Enamel Sign. The brewery operated under this name from 1888 to 1911.
2014 Winner – Les Gradzki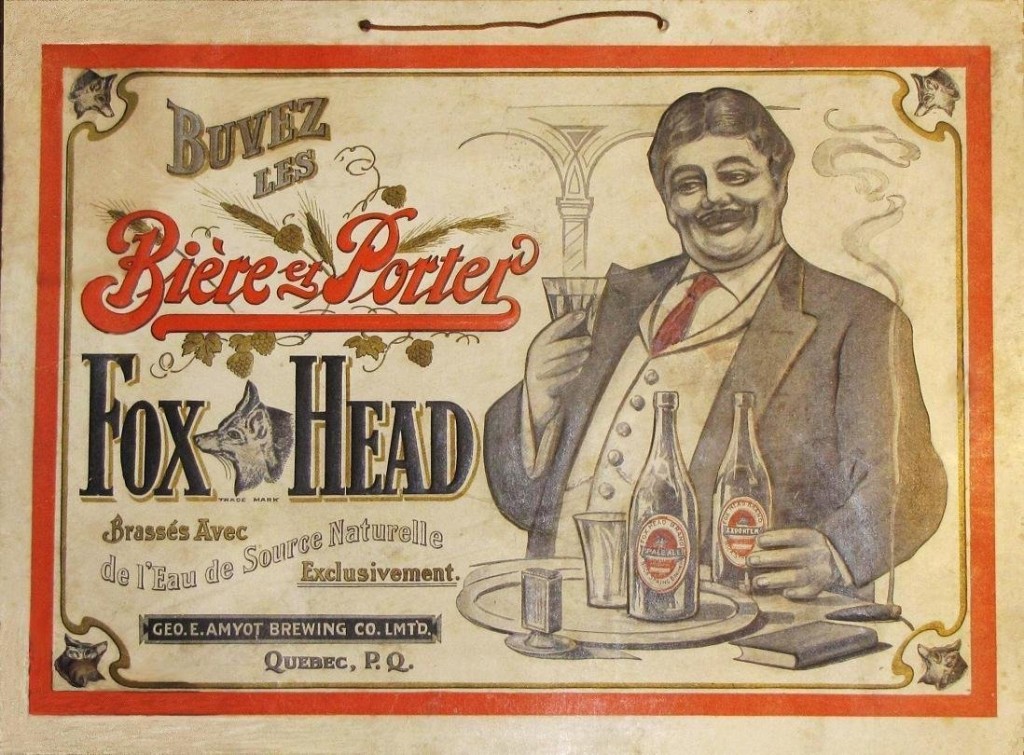 Cardboard Hanging Sign. Circa 1907.
2013 Winner – Barry O'Neill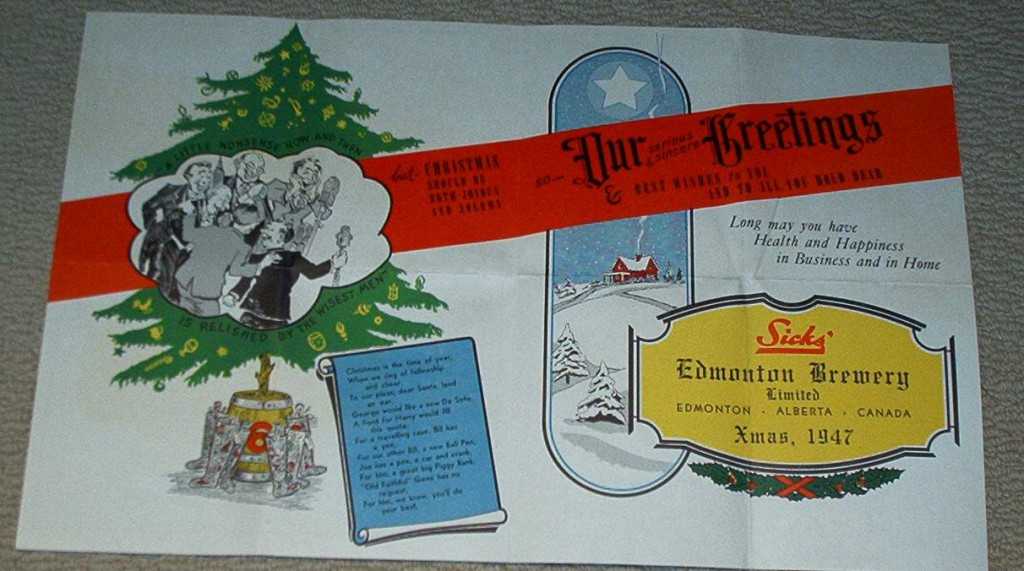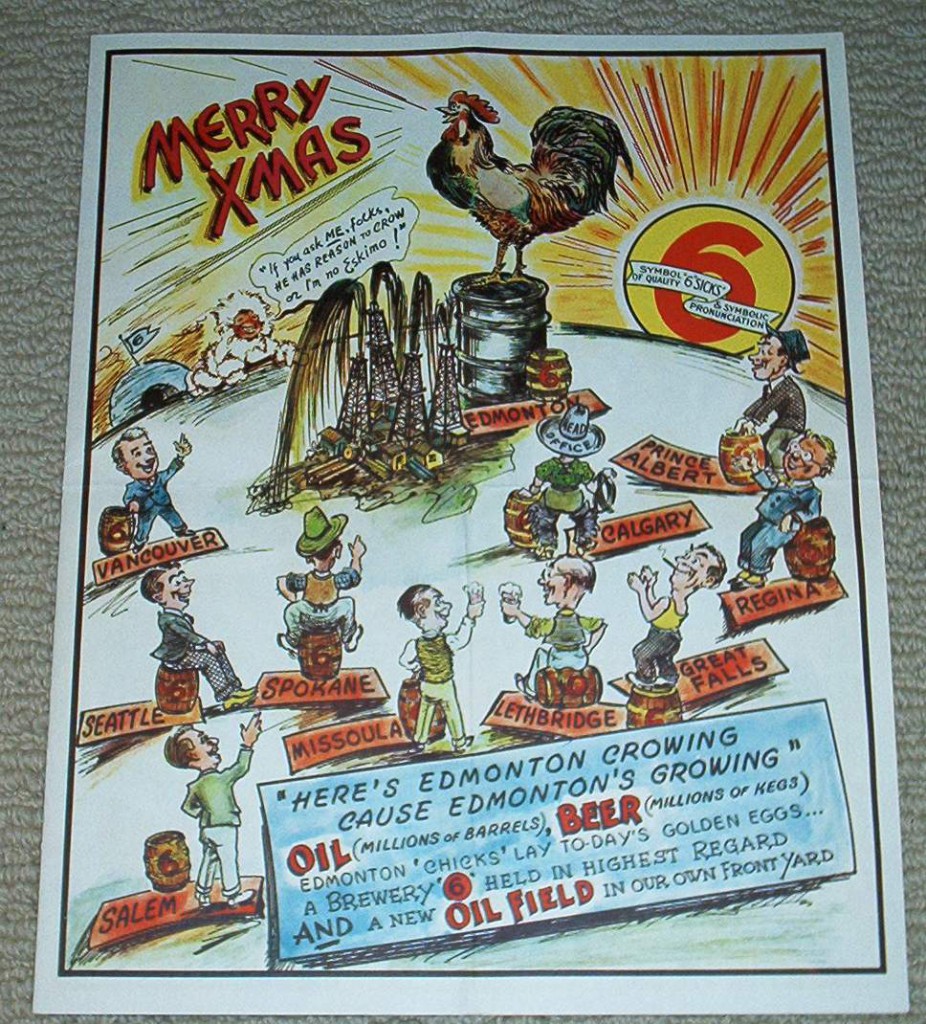 Sick's Breweries 1947 Christmas card which celebrates Alberta's big oil strike at Leduc. The beginning of Alberta's economic wealth.
2012 Winner – Jim Maitland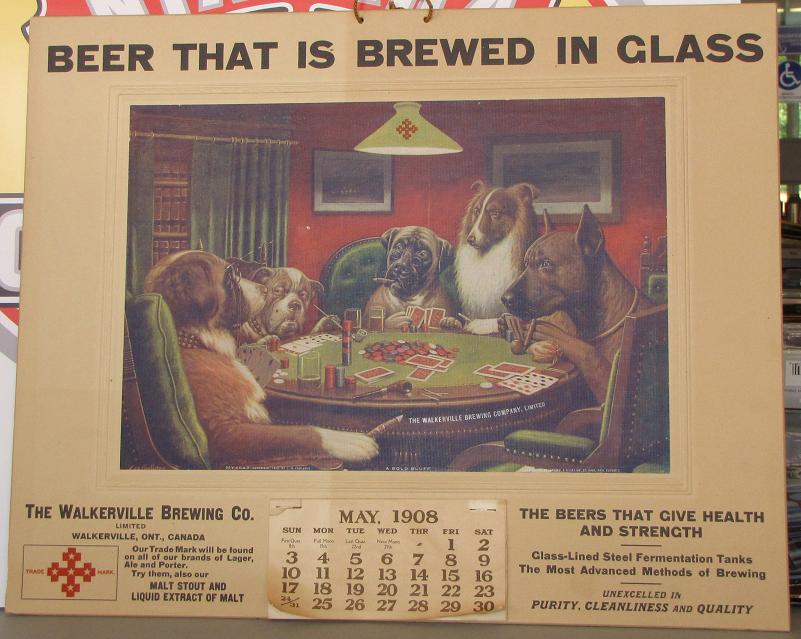 Cardboard Hanging Calendar.
2005 Winner – Ron Armstrong


Pre-Prohibition bottle from Calcutt Brewing & Malting – 1898 to 1917.
2001 Winner – Phil Greenwood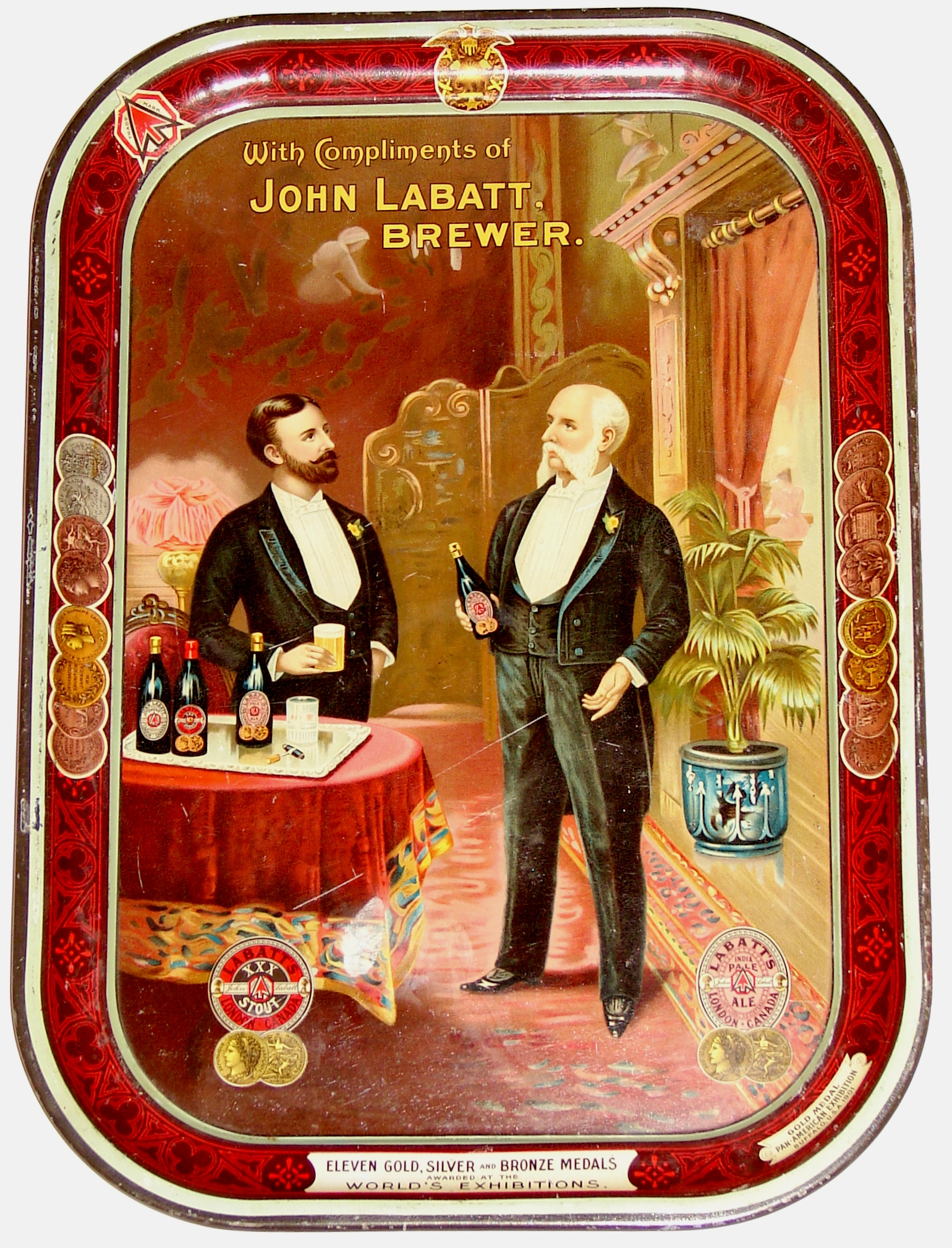 Pre-Prohibition Lithograph Serving Tray.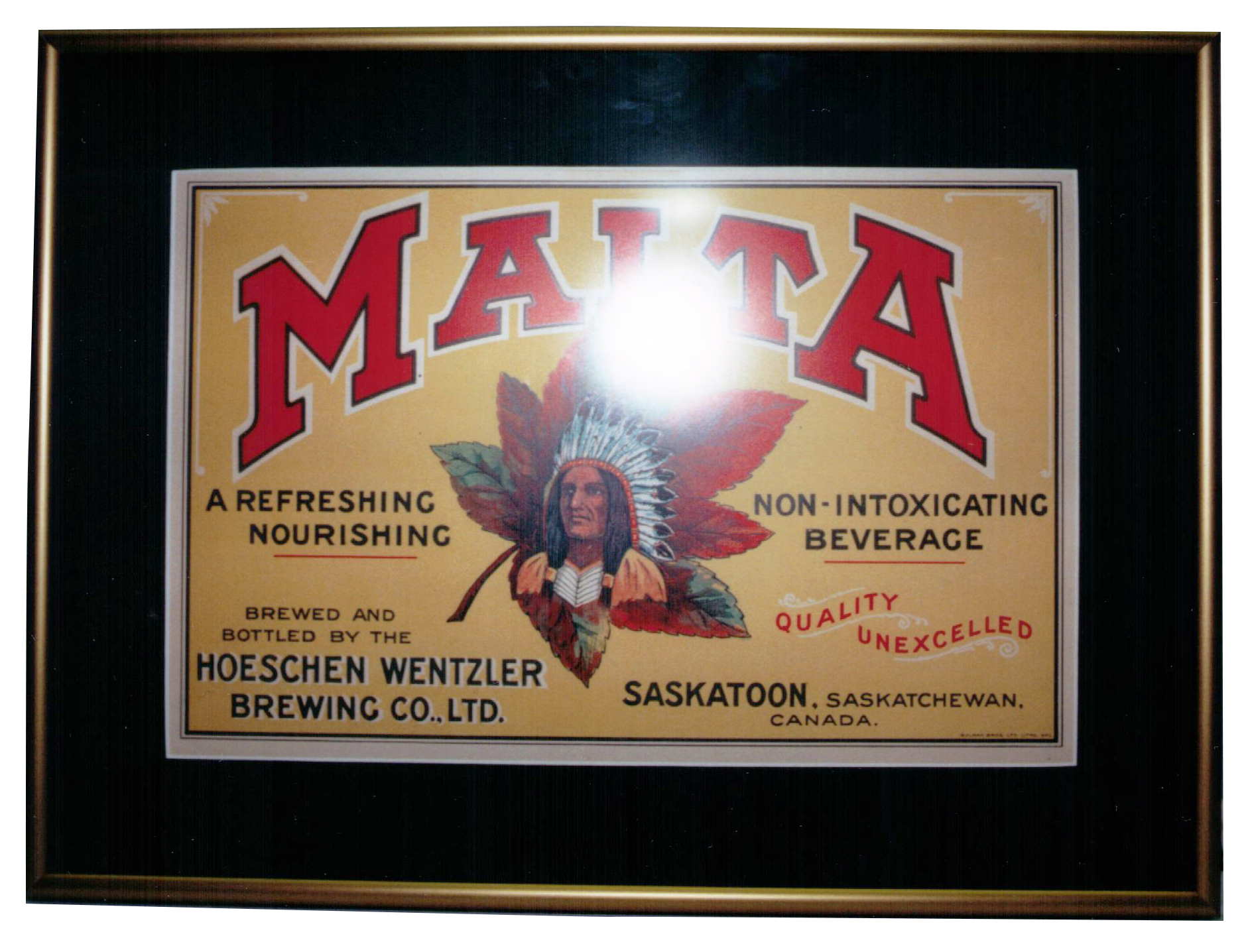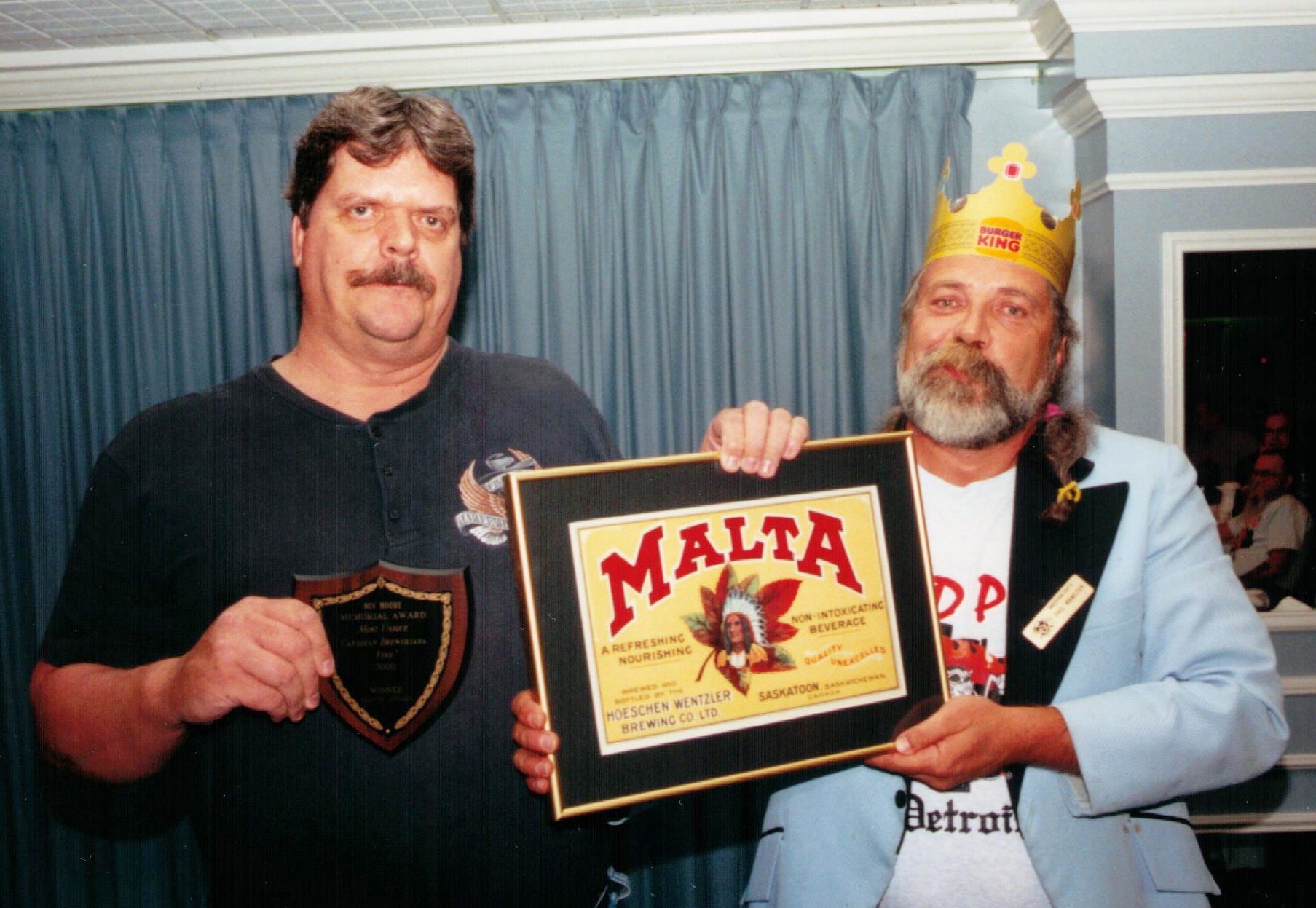 Early Print Advertising – Hoeschen Wentzler operational 1906 to 1915.
1999 Winner – Jim Maitland

Prototype Applied Ceramic Label Bottle – Circa 1940s
Manufactured by Dominion Glass, Wallaceburg, Ontario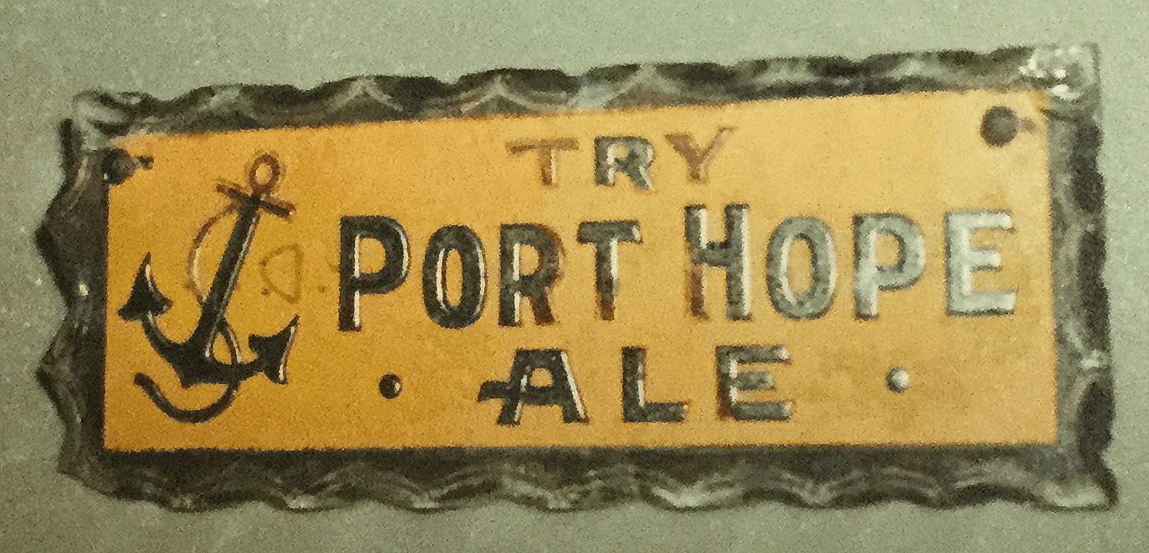 Early tavern sign quite likely from Port Hope Brewing & Malting – 1898 to 1910.