See terms & conditions under Market Place.
Please advise ccba.contact@gmail.com when you wish an advertisement to be removed or amended.
• Canadian crown collector looking for trading partners – Have trade inventory of 250 different cork lined & 1500 plastic lined crowns from all provinces.
Contact: roncarmstrong21@gmail.com or 705-324-4855
• I Collect Doran's Northern Breweries Silver Spray Lager labels and items from Port Arthur, Thunder Bay. Contact: Tim Turner atlantichuron@hotmail.com
• Hello, I'm searching for old Newfoundland beer bottles and bottle labelling. Willing to buy at competitive prices. Please send me a message with photos at kevin_walsh1964@outlook.com I check my email daily. Thank You
• I'm searching for a picture or the actual item. "Labatt's India Pale Ale bottled by Jas. McParland, Kingston, Ont." It's a green/olive bottle with cork closure. 9 inches tall.

This is a colourized facsimile.
Contact: Dave Platt kingstonbeerguy@gmail.com
Note: This is a new email address.
• Wanted a Lake Ontario Brewery – Kingston, Ontario – Old Tower & Black Bass Ales Opener. Contact: Dave Platt kingstonbeerguy@gmail.com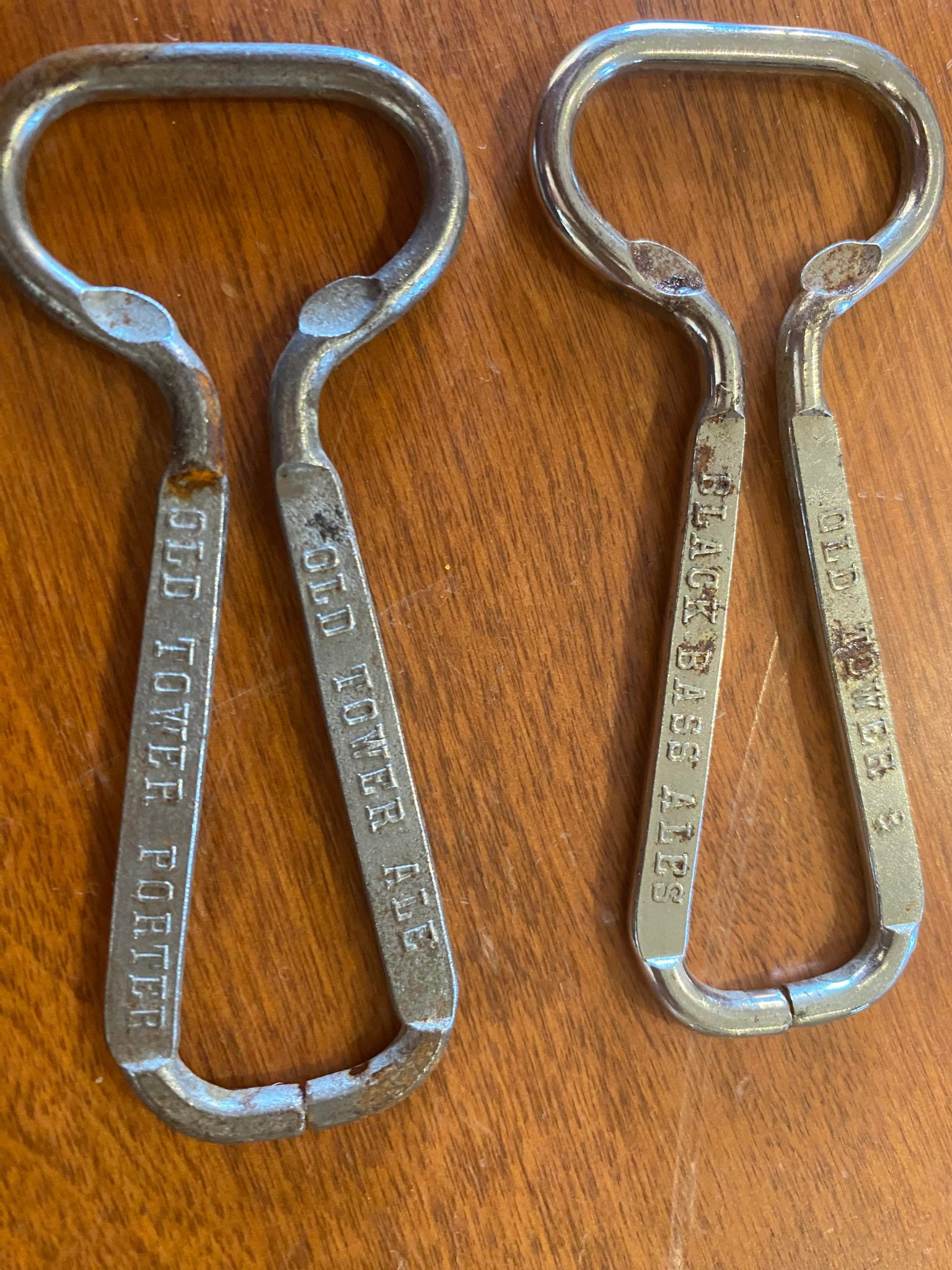 • Hello fellow collectors and enthusiasts.
I'm wondering if anyone has a nice air sealed or bottom opened Craig's Club Select Ale they would consider selling.
Also looking for an OV zip in same condition.
Please email me at steelcans71@gmail.com
Thank you in advance.
Mike Midghall
• Long time Jockey Club collector (Bavarian Brewing, St. John's, Newfoundland) looking for last missing label(s) to complete my collection. If you have this label available for sale I would be willing to pay $500 to acquire it. Please e-mail jockeyclub@shaw.ca Will also pay for any other early Jockey Club variations. Thank You!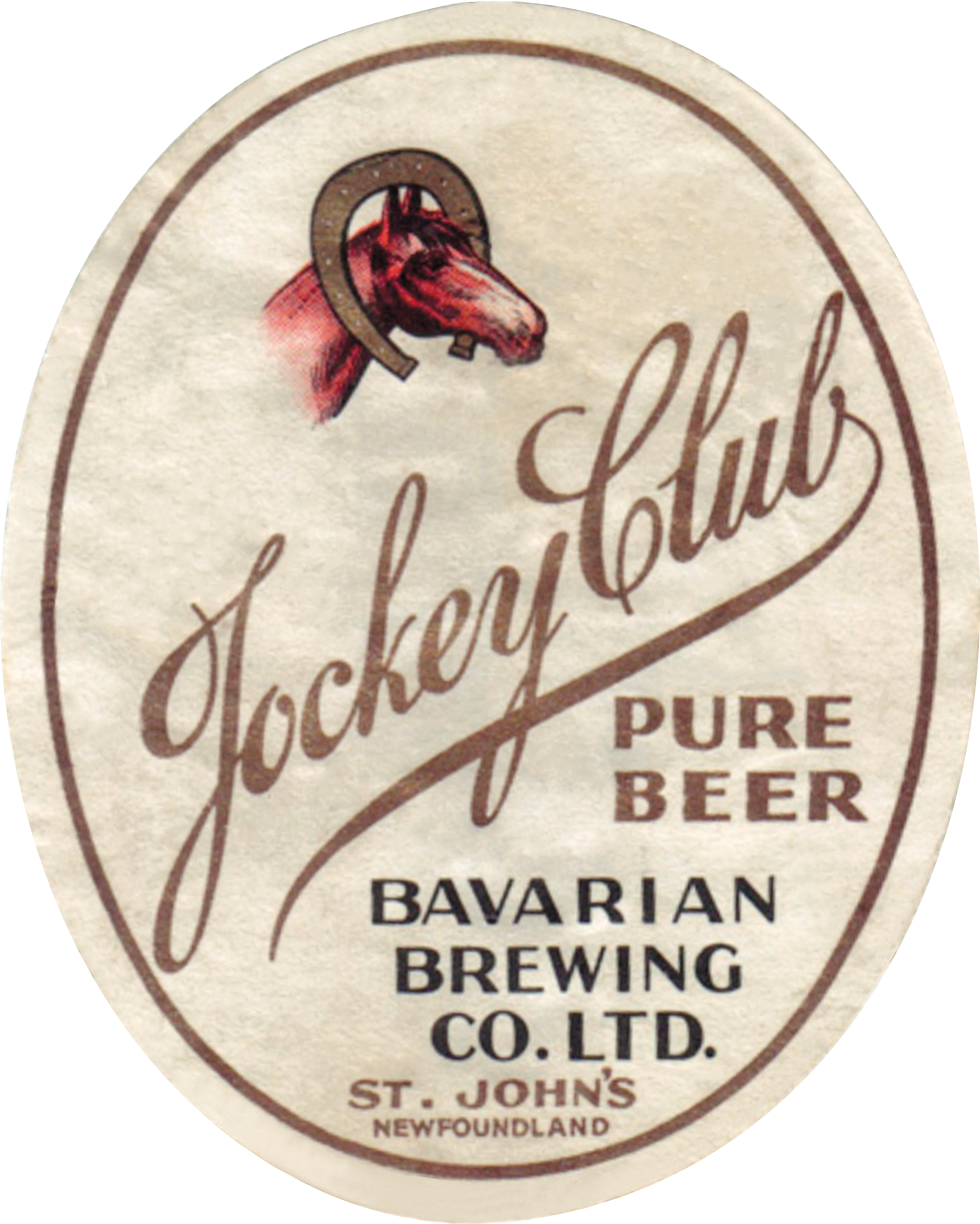 • Hi All, I am a collector of porcelain breweriana advertising ashtrays and interested in ones that I don't have. Also have some for trade. Contact: Mark G.
gags1@cogeco.ca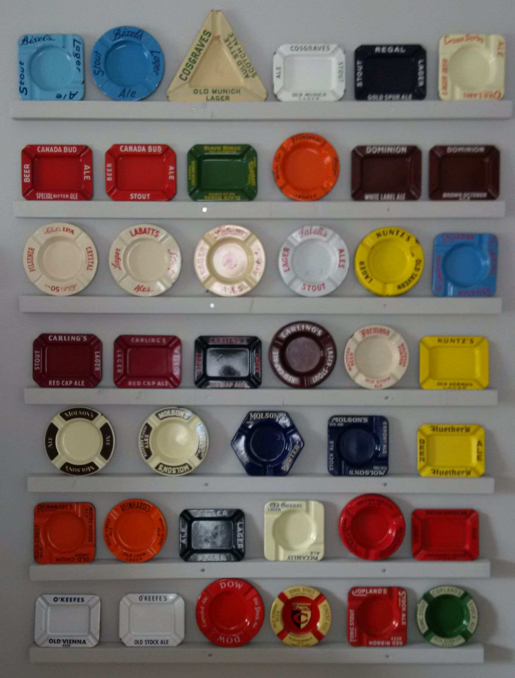 • Hello, I'm in search of Newfoundland Beer labels from the 1970s and older. I'm willing to buy or trade! Email: steve_warren03@outlook.com
• Beer Label Collectors – Please Contact.
Hello all fellow Brewerianists and a Happy 2022 to all.
I am looking to purchase and trade for Molson's stubby bottle overprint labels.
Please call, text or email me.
I have 30 to 40 stubby bottle label duplicates.
Mike Midghall 905-906-1908
steelcans71@gmail.com
Thanks in advance .
• I'm looking for Montreal Canadiens bottles, cans, labels and coasters. Willing to buy or trade. Contact: Tony Formica a_for_beer@hotmail.com or 705-324-0356. Photos pictured are of my current collection.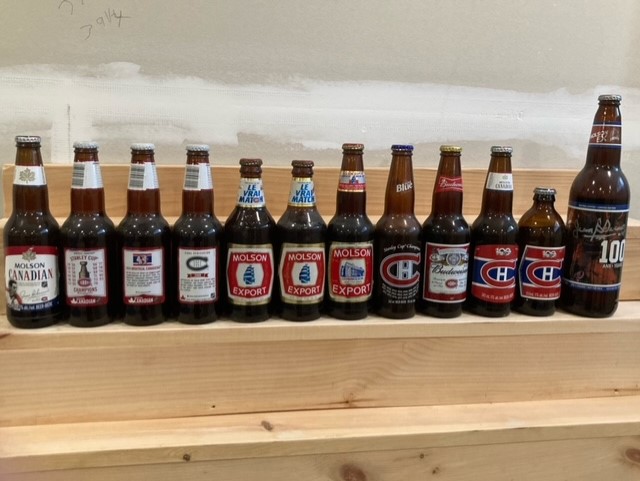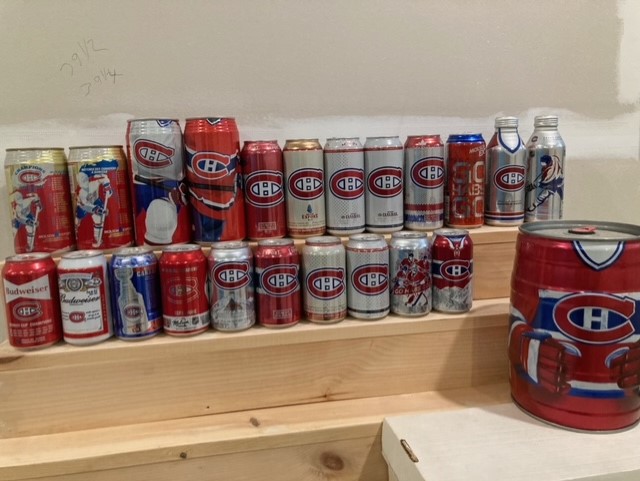 • Hello folks!
I'm searching for any and everything to do with Newfoundland beer advertising. Flags, signs, ashtrays, bottles, beer boxes, neon, mugs, caps and anything else with Newfoundland beer on it. I'm looking for brands such as black horse, dominion ale, india beer, jockey club, blue star, okeefe's extra old stock, rainbow beer, bison beer, red and black label, haig beer, red top, etc. Please let me know what you may have, will travel and pay fair price. Willing to buy or trade. Thanks for viewing.
Contact: Steve Warren steve_warren03@icloud.com
• I am looking for any items (bottles, caps, boxes …) from any ancient Sherbrooke, Quebec breweries: Spring Brewery, Burton Brewery, O'Dell Brewery, Nutter Brewery, Silver Spring Brewery … These would go on display in the actual Siboire Brewery as part of a guided tour.
Contact: michel@raconteurdimages.ca
• I would like to buy this bottle if anyone has one they are willing to part with. Contact: Garry Thayer
garrythayerccba@gmail.com
613-968-0806

• I am looking to BUY OR TRADE Vintage Molson's items (No Imports)
Contact Dave Wilson Locality: Penetanguishene, Ontario.
wilsona34@hotmail.com Cell 705 209 -5481 Home 519-538-0280
• I am a collector from Waterloo, Ontario looking for anything from the Kuntz brewery. If you have anything that may interest me please email me at bradkuntz@hotmail.com
• Wanted! circa 1936 Silver Foam Beverages porcelain enamel ashtray. Also 1970s Old Vienna serving tray (non-brewery issue).
Contact: Randall randallcountryman@hotmail.com
• I'm looking for the rare Bajus Celebrated Lager metal sign. Contact: Dave Platt kingstonbeerguy@gmail.com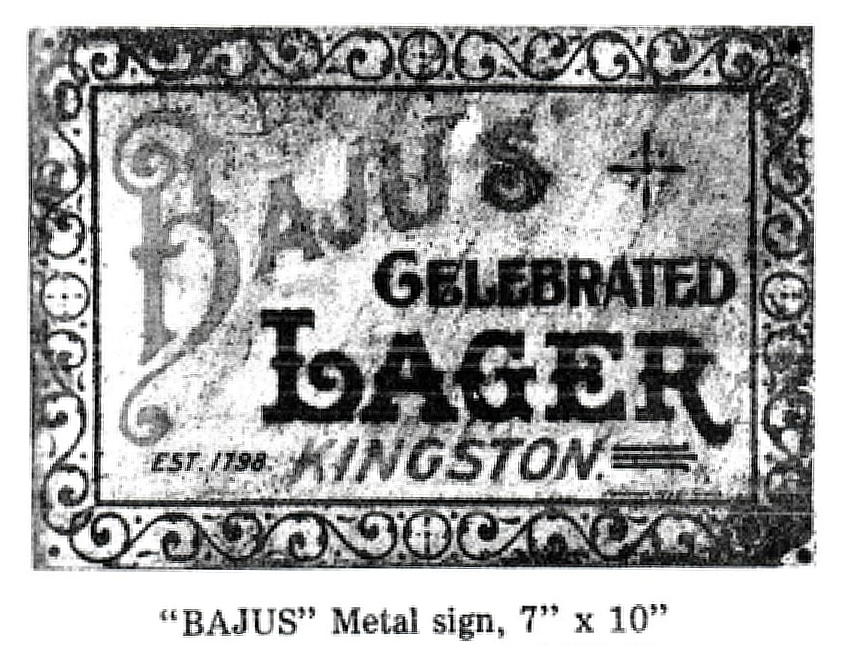 • Hi Everyone, My name is Mike Mahoney, born and raised in St. John's, NL. I currently reside in Windsor, ON. I am specifically a Newfoundland Breweriana Collector. A huge fan of Quidi Vidi Brewery. I'm always looking for Newfoundland Beer signage, taps, labels and coasters or older QV Wooden beer crates. I have slowed on bottles. My buddy is seeking one of the 16 Black Horse bottles for his set. I'm 1 Black Horse coaster short of the 96 set.
I gave up trying to collect all the sets of 50 – just need a handful for one set. Also trying to find the Dominion Ale Stubbies with the Coaster Stickers – I have 3 of 6. Stubbies with the pull tabs intact. I only have one – but they are cool and I presume dangerous after a few – LOL. If you have any of the above items, love to chat and maybe do business feel free to contact me via email: mahoney_mike@yahoo.com
See a small selection of Newfoundland labels, coasters & crowns in "Items Available".
• Hi Everyone, I'm looking to purchase or trade for the following Molson stubby overprint/special event labels that have not been put on bottles.
Cheers and happy collecting.
Mike Midghall
steelcans71@gmail.com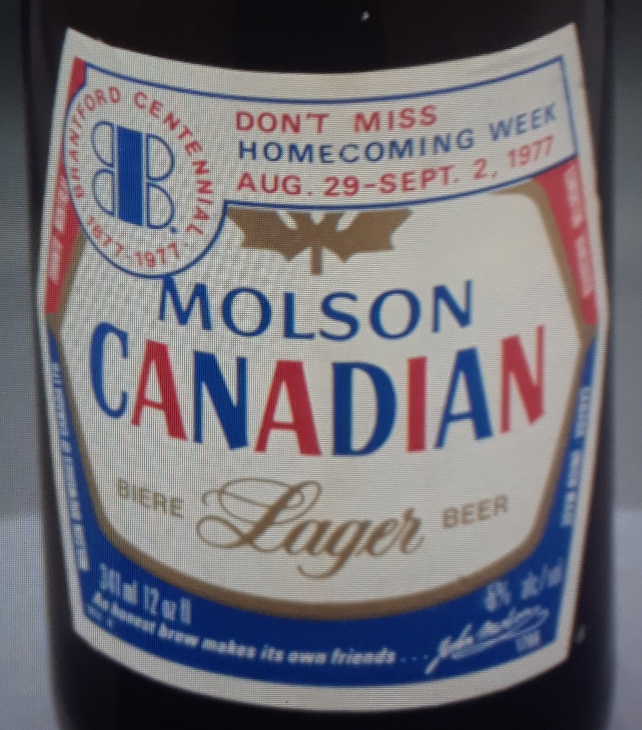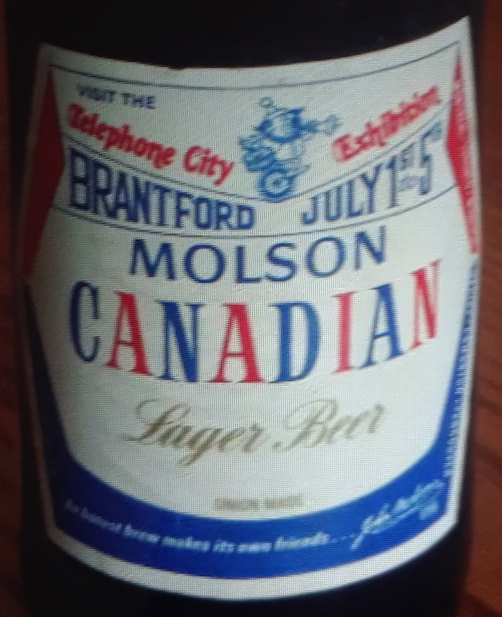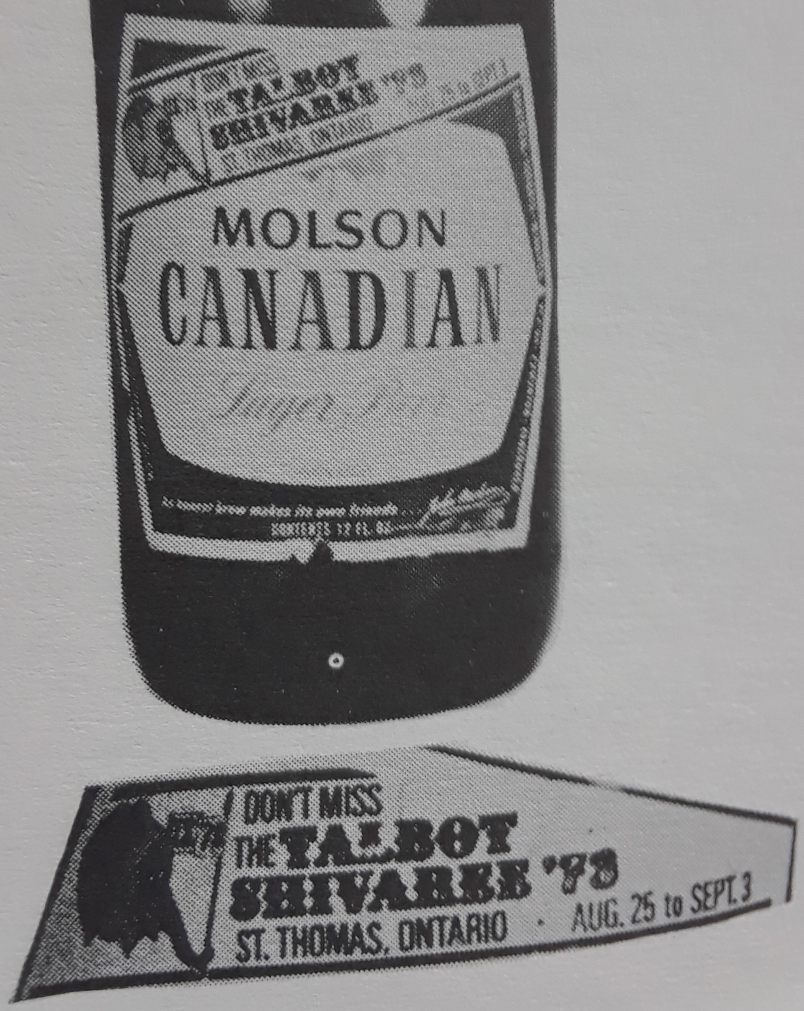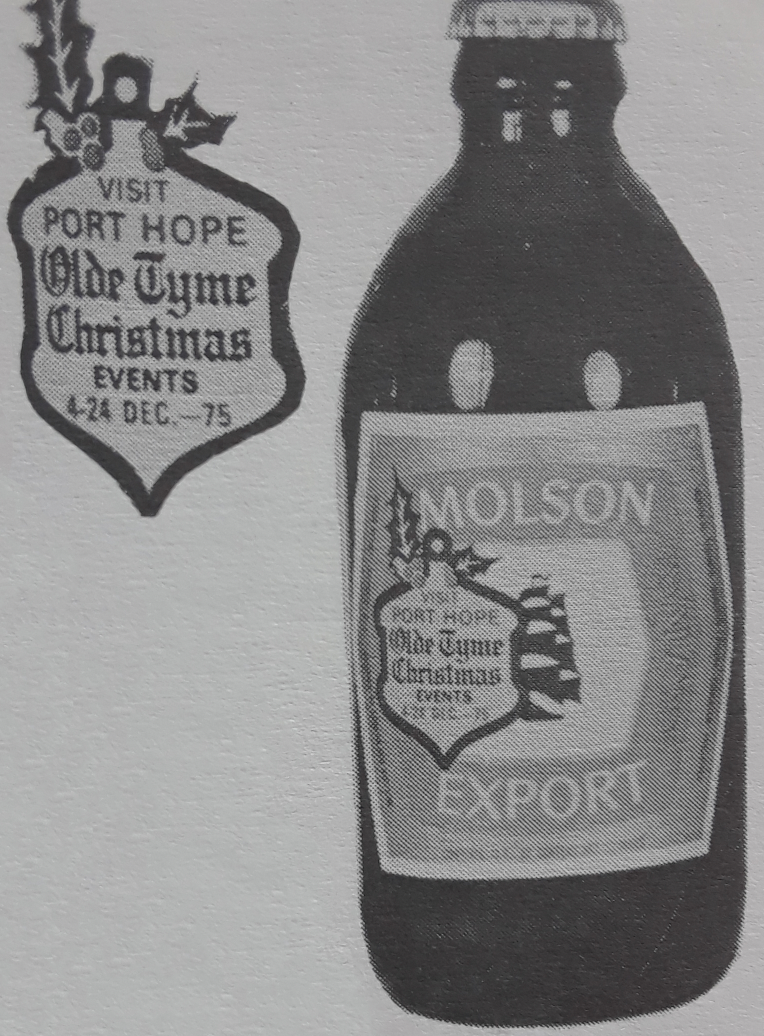 • Looking for O'Keefe Old Vienna gypsy girl tin sign/thermometer "Imported from Canada". Must be in pristine condition. Please contact Phil Greenwood 226-932-1277 or pmgreenwood@cogeco.ca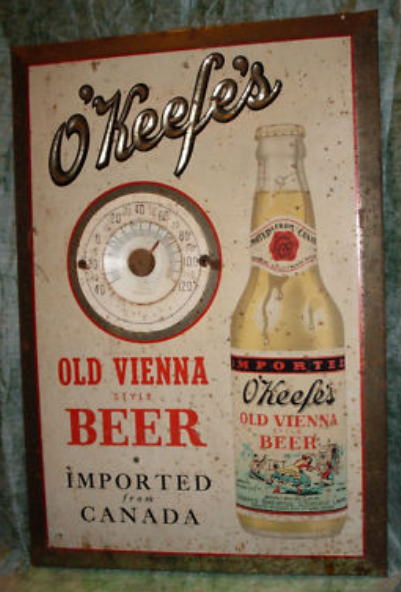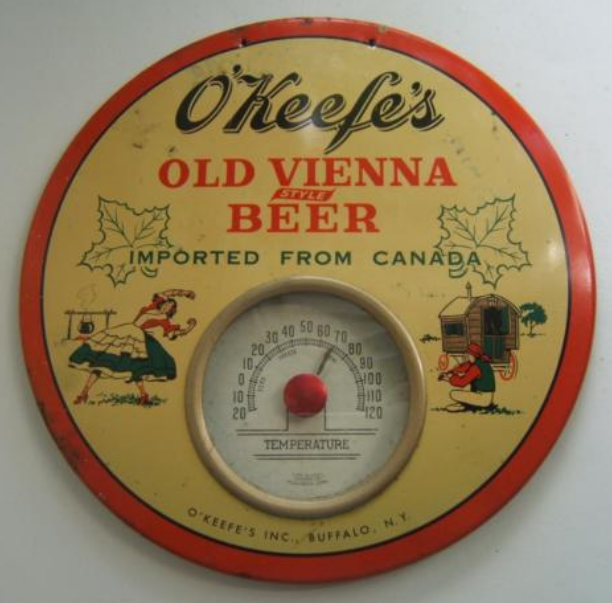 • Canadian collector looking for Canadian craft beer labels. Ontario labels for sure, but I'd be interested in the other provinces too. Preferably the newer stuff over the last few years.
If you have something I may be interested in, please contact me at derektoye@hotmail.com
• Looking for Manitoba cork beer caps, as well as Canadian craft beer caps. Building a display table with as many different Canadian breweries as possible. Looking to trade or buy.
Dave Cole 1-204-485-5346 or wecanhelp@dcaccounting.ca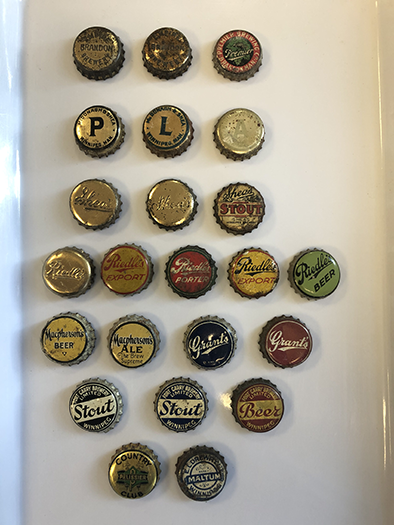 • Hello in Canada
I am one of the larger Beer Label collectors in Europe with more than 350.000 different beer labels in my collection.
Is it possible to find a collector on this site to trade Canadian/American labels against ?????
I have thousands of doubles, so I can help you with labels a lot of countries…
If you want labels from microbreweries in Denmark, Norway or Sweden, I can help with hundreds from every country. I am looking forwards to hear from you… Regards Jan Andersen janweissandersen@gmail.com
• I'm looking to expand my History of Manitoba Beer display, so looking for crowns from Riedle, McDonagh, Grant, Benson, Empire, Brandon, Shea and more. Have lots to trade, will buy if needed. Please call Dave Cole at 1-204-485-5346 or email
davecoleltd@gmail.com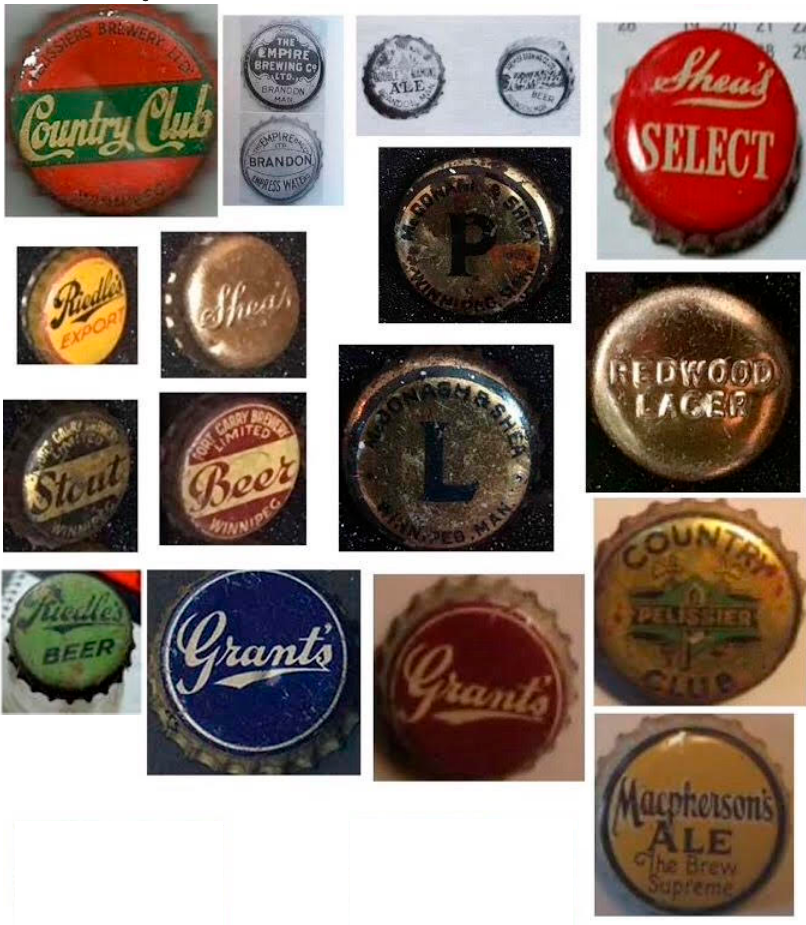 • I'm looking to purchase Older Molson Stubby overprint/special event labels. Contact Mike:
steelcans71@gmail.com
XXX
• Hello, I'm looking for any brewery related items from the following breweries
– Huether's Crystal Springs brewery of Neustadt
– Schwan's brewery both Owen Sound and Carlsrhue.
– Eaton Bros. brewery of Owen Sound
– Formosa Springs brewery of Formosa
– Any small brewery from Southwestern Ontario.
Neil Ward nward@wightman.ca
1-519-375- 5910
• Hello, I am a collector of beer advertising ashtrays. I collect mostly the metal and porcelain type. Any help with these ashtrays will be appreciated. Thanks. Contact: gags1@cogeco.ca
• Wanted Moose Jaw Brewing bottles or anything related to this brewery! Contact: James Ferguson jandcferguson@hotmail.com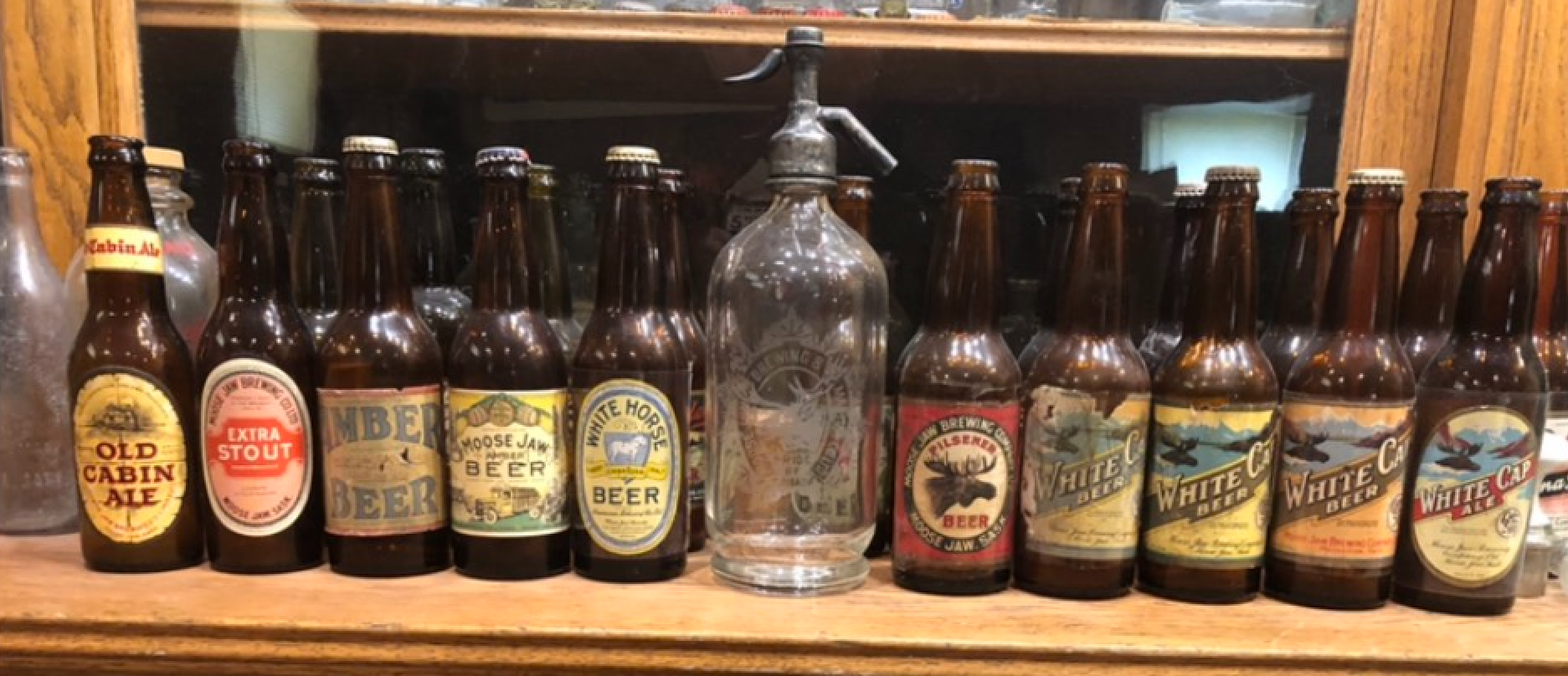 • Hi there, I'm looking for current Canadian microbrewery coasters from all over. I'm also looking for the earlier Collective Arts Brewing coaster sets that they had over the years. I do have a good chunk of them but there are still lots of others I'm missing in between, particularly the first 4 or 5 sets. Contact: derektoye@hotmail.com
• Hello! I am looking for beer memorabilia from Saskatoon, particularly anything from Hoeschen- Wentzler, later Saskatoon Brewing Company, as well as anything associated with the company now known as Great Western. Contact: catherinejengel@gmail.com
• Wanted – Cork & Plastic Lined Crowns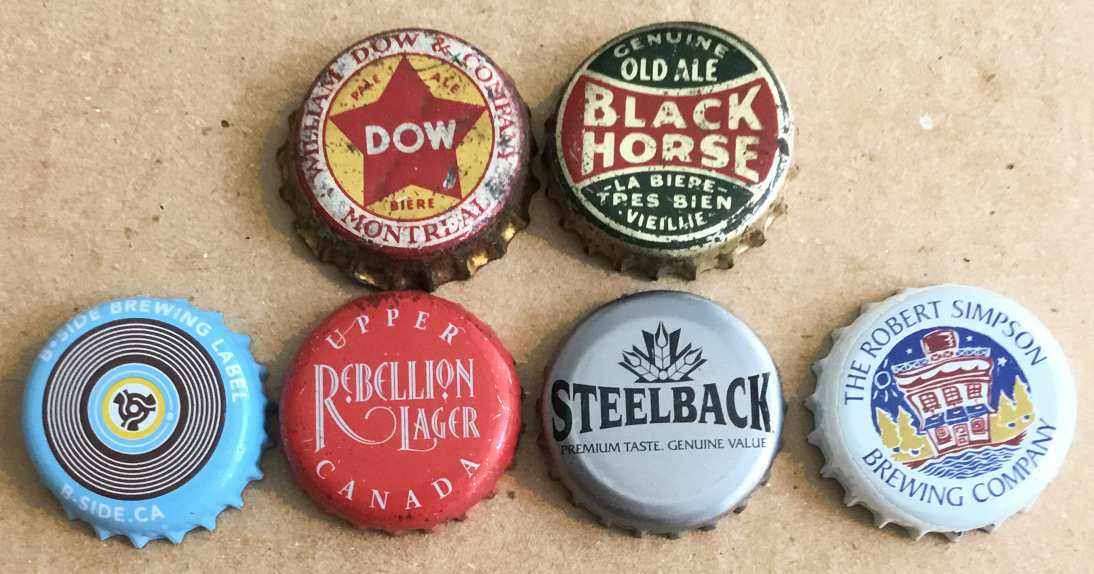 Looking to establish trading relationship with Canada wide crown collectors, especially Western & Maritime provinces. Have hundreds of cork & plastics traders – some corks are pictured in "Marketplace – Items Available". Contact: Ron Armstrong CB#19 roncarmstrong21@gmail.com or 705-324-4855
• Hi, I'm new to breweriana collecting and interested in Old Vienna items and Canadian porcelain beer ashtrays and serving trays if you have anything text 519-770-7356 Thanks. randallcountryman@hotmail.com
• I'm Interested in acquiring early Kingston items from breweries such as Bajus', Grand Trunk, Morton's, Thomas Molson's to name a few. Also more modern memorabilia from Kingston area craft brewers.
Contact: Dave Platt dplatt@caraco.ca
• Hi, I'm new to breweriana collecting and interested in items from the following breweries.
– O'keefe's – Pre Carling merger
– Walkerville
– British American
– Riverside
– Tecumseh
– Old Comrades
– Hofer/LaSalle
Contact: Ben Theroux bentheroux@gmail.com
• Wanted Canadian & American Coasters.
Contact: Anthony 1-450-678-0428
• Hello Dear Collector,
I am a collector of beer labels from all over the world with an animal as a main theme.
I am constantly looking for interesting labels with this topic.
I can offer Polish and Czech labels, coasters and caps.
I am looking non-European (e.g. Canadian, American etc.) labels with animal.
If you are interested in my offer, contact me.
I send a few photos from my collection of labels with animals.
Best regards, Lech (Czech Republic) Contact: Lech Przeczek lprzeczek@seznam.cz
• Wanted – A wooden Kiewel's White Seal of St. Boniface, Manitoba beer crate. Contact: Craig kraftycraig@hotmail.com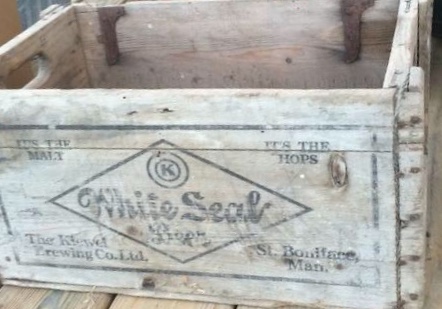 • I'm looking for collectibles from the former Windsor area breweries such as:
-Walkerville
-British American
-Hofer
-Riverside
-Tecumseh
-Old Comrades
Contact: Rob Standon robbs692@gmail.com
• Long-time worldwide beer label collector is looking to add older labels to the collection. I would be interested in purchasing a collection of labels from any country. If you are trading labels only, I have many older and recent labels to trade. Please send an email indicating what you have to sell or if you are interested in trading. Thank you. Mark
carpe_diem@bell.net
• WANTED! Calgary Brewing & Malting lithograph reproduction by Molson's circa 1992 for the brewery's 100th anniversary. 2000 copies were issued. Terms negotiable.
Please contact: Mike Dartnell mikedart@agt.net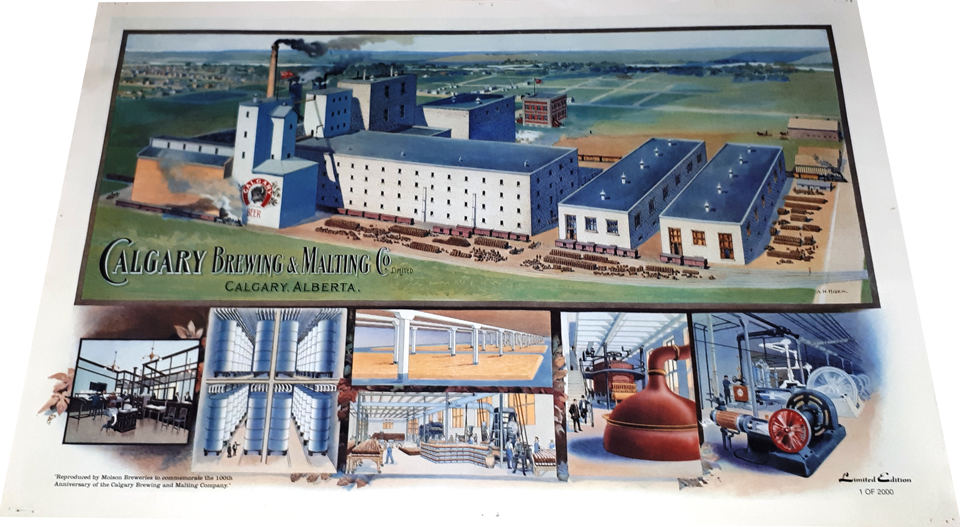 • Muskoka Brewery – Spring Oddity Tap Handle
Tap handle collector looking for a Muskoka Brewery Spring Oddity tap handle. Please contact me if you have one you're interested in parting with or if you know where one is. Paying top dollar or interesting trades.
Jeff Brazeau
613-394-8265
jtsbrazeau@xplornet.com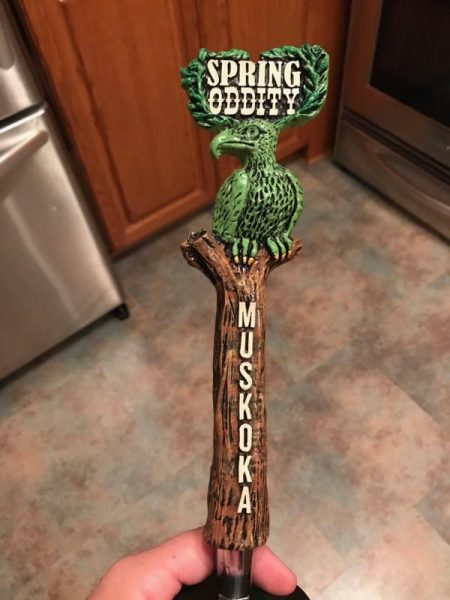 • I'm a collector of international labels, coasters & bottle caps. I'm willing to make exchanges with you. I can send 30 or 40 labels for you to evaluate & if you like them then send me an equal number in return. There is no need to send me anything in advance.
If you are interested send me your postal address.
Best Regards, Flavio frlima@gmail.com
Flavio Renato Ramos de Lima
Rua João Jorge Mussi 231
Carianos – Florianópolis – SC – Brasil
88047-510
• I'm interested in buying set/series crown caps. NFL, Tartans, Whale Tails, Schooner, Nova Scotia towns, Keith's Year of Music, Keith's Year of the Wooden Boat etc. etc. Any set series crowns from Canada. Please email: kblazers@sympatico.ca or text/phone 519-318-3560
• Calgary Beer advertising items with the buffalo logo. dugnan@hotmail.com
• Now retired and living in a remote area. I hope I can still hunt for that 1 sign I don't have yet. I specialize in "bubbling" beer signs. Hoping to get Canadian ones. I do have a large collection. Please feed my hobby. unclebernie@ontera.net
• Hello, Collector friends from Canada! My name is Christian and I am a beer label collector from Berlin, Germany. I am looking for trading partners to exchange labels. Christian Kosinsky kosinsky@outlook.de
• Hello, I'm a collector of beer labels and would like to exchange with correspondents. I'm interested in the following areas: North America, Asia, Africa, Australia and Oceania.
• I am interested in any Labatt's Streamliner or Blue Top items. If you have anything you are willing to part with please let me know.
Garry Thayer
Frankford, Ontario
piggyglt@hotmail.com
613-968-0806 cell
613-398-0874 home
• Buy or Trade. I'm streamlining my Canadian labelled beer bottle collection. I'm going to focus on collecting Winnipeg area bottles and labels, Labatt's labelled bottles, pre-stubby Ontario bottles, New Brunswick and Nova Scotia bottles. Willing to buy or trade. Let me know what you have.
Contact: Gord Bristow gbristow@cogeco.ca
• Hello, my name is Trevor and I'm a collector of Figural Beer Tap Handles. I look for Canadian taps in particular but any interesting figural taps are welcome into my collection as well. Any age suits me fine. Please e-mail
trevor.swance@gmail.com
if you have an item you think I may be interested in. I buy, sell and trade so if you collect beer taps as well let me know. Thanks!
x
• I'm interested in adding any Doran's Northern Brewery, Soo Falls, Kakabeka, Superior, New Ontario, etc. related items to my collection. If you have any items you would like to sell please let me know.
Jeff Brazeau
Trenton, Ontario