See terms & conditions under Market Place.
Sellers/Traders please advise ccba.contact@gmail.com when you wish an advertisement to be removed or amended.
• Hi, I'm looking to trade my old black glass c.1880 Labatt Prescott brewery beer bottle. Searching for rare pre-pro brewery bottles from Québec City and Beauport. Foxhead, Beauport, Boswell, Champlain & Proteau Carignan. Pictures only for people interested. Contact: c_jirard@hotmail.com                                                                                           Charles G. from Québec City
• Good Day, I have Carling O'Keefe unused bottle labels, jackets, mugs, patches, literature, etc. I also have some items from the Carlsberg championship horse wagon team. The wagon was destroyed at the end of it's use, but some items were 'kept' from the bin.
I would like to see these items go to a good home.
Don Lapsch lapschd@gmail.com
• For SALE Molsons collection offered by CB #54 . I've been a collector for a long time and now have decided to sell my collection as a whole, if really interested email me at mlmcgill@sympatico.ca
• AVAILABLE!

A stunning seldom seen Frontenac White Cap Ale plaster sign 
Location: Quebec City
Contact: 418-928-0614 tracey@traceyleebatsford.com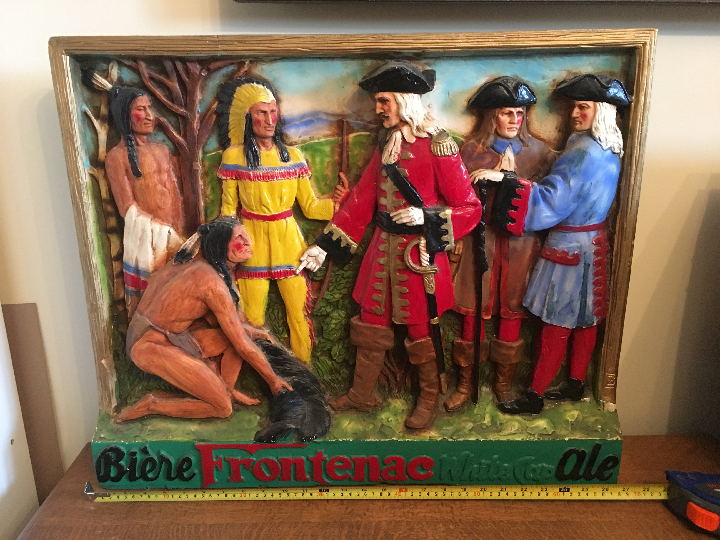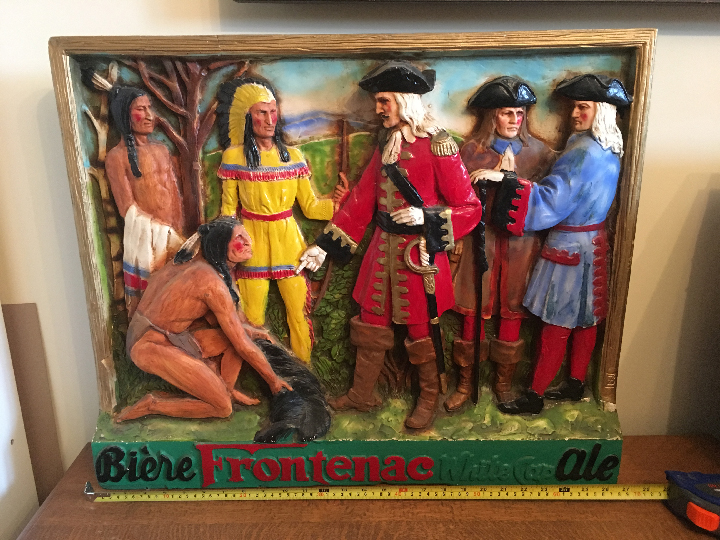 • Full Beer Bottle Collection Available. My brother recently passed away and left a collection of beer bottles to me. They are all full, unopened bottles. I have no want or use for them. I would like them to go to someone who would appreciate them.
Location: Kitchener/Waterloo/New Hamburg
Contact: Gayle Ostrom egoego@live.ca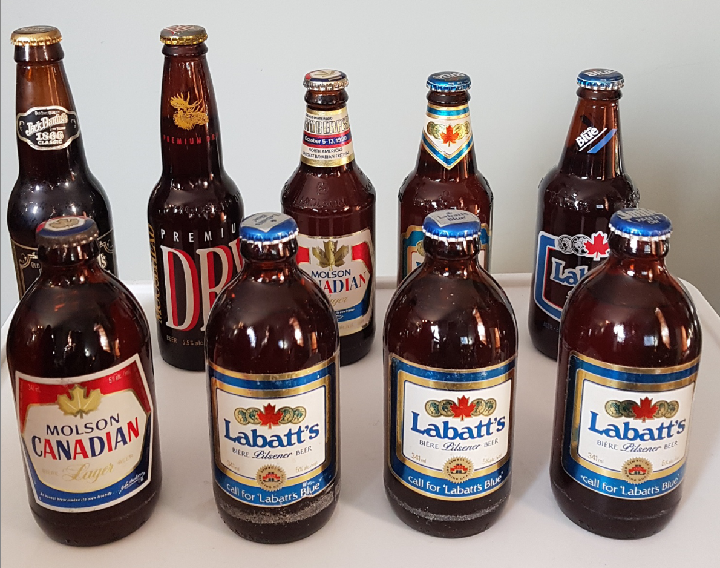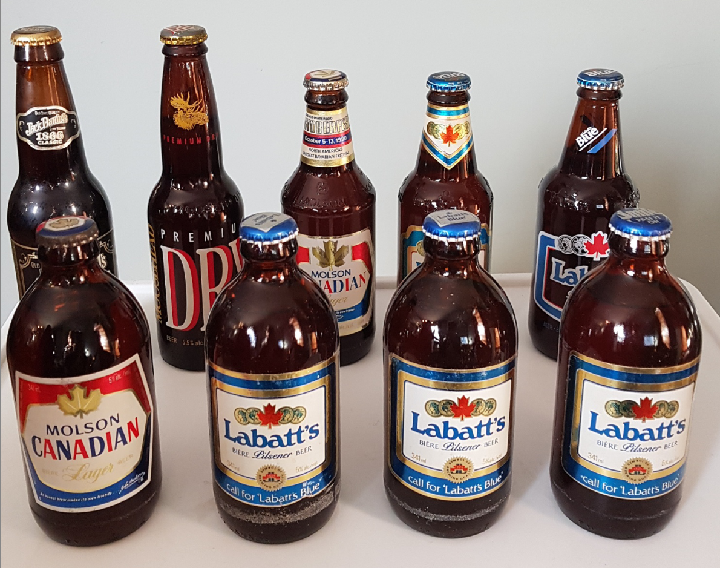 • Pre & Post WWII Canadian Coasters as a whole or individually. Prices negotiable.              Location: Kawartha Lakes                                                                                         Contact: roncarmstrong@gmail.com or 705-324-4855
• 30 stubbies labeled beer bottles free to a good home.  Condition is from poor to great, a lot of them are full.  Must be picked up in Kingston, ON, but due to my traveling I might be able to drop them off.  Please contact me at gbristow@cogeco.ca
• For Sale.  My Canadian labelled beer bottle collection.  I've extensively collected minor variations over the years. Send me an email me of what you seek.
Contact: Gord Bristow gbristow@cogeco.ca
• A Large Full Bottle Collection for Sale in part or whole. The bottles range from long necks to custom mold, stubbies & later. Examples from across Canada. List & pictures available.
Location: Montreal, Quebec
Contact: michael_graziano@hotmail.com
• 1980 45 rpm record "Here's to the Horses" Budweiser promotional song.
Contact: Judy 1-905-945-5368
• Asking $270 for this near pristine porcelain face Labatt's trademark piece. Circa 1940. Made in Hamilton by the Shonbeck Clock Co. In perfect working order keeping accurate time. Issues: Over painted hands and the 3″ deep metal housing. Very light scratching on a couple of the letters, which don't take away from the overall quality.
Location: Toronto, Ontario
Contact: andycottrell@rogers.com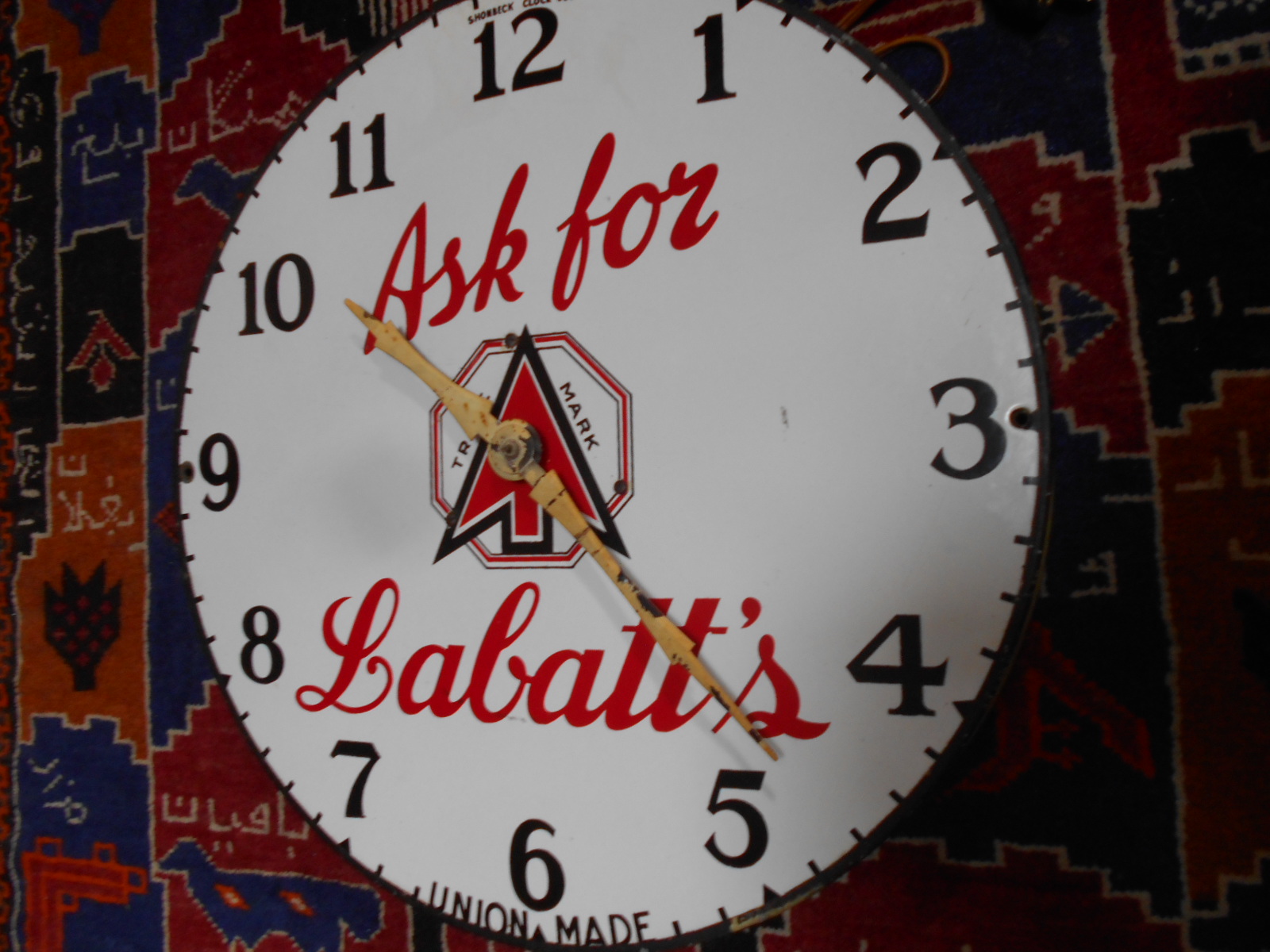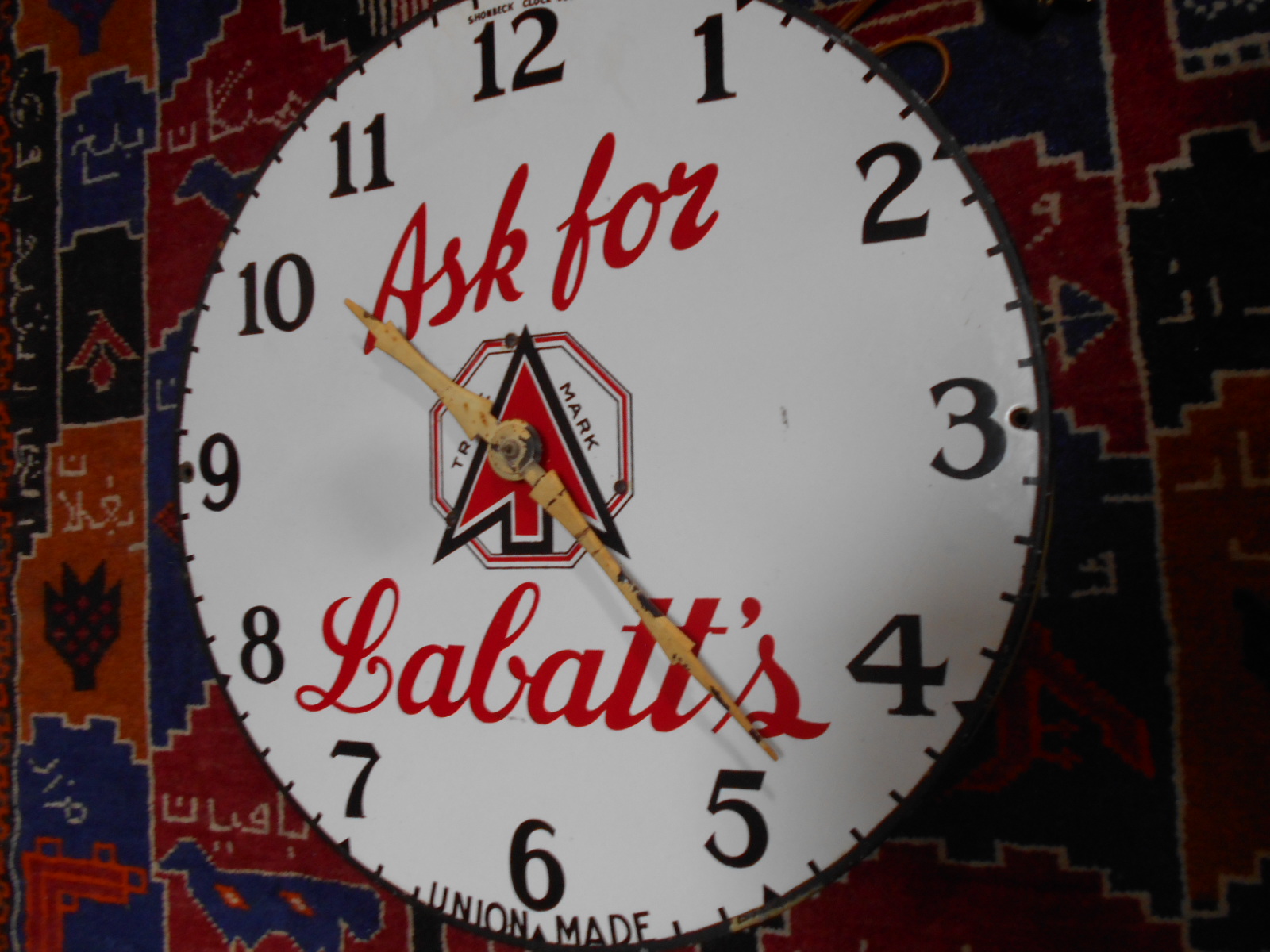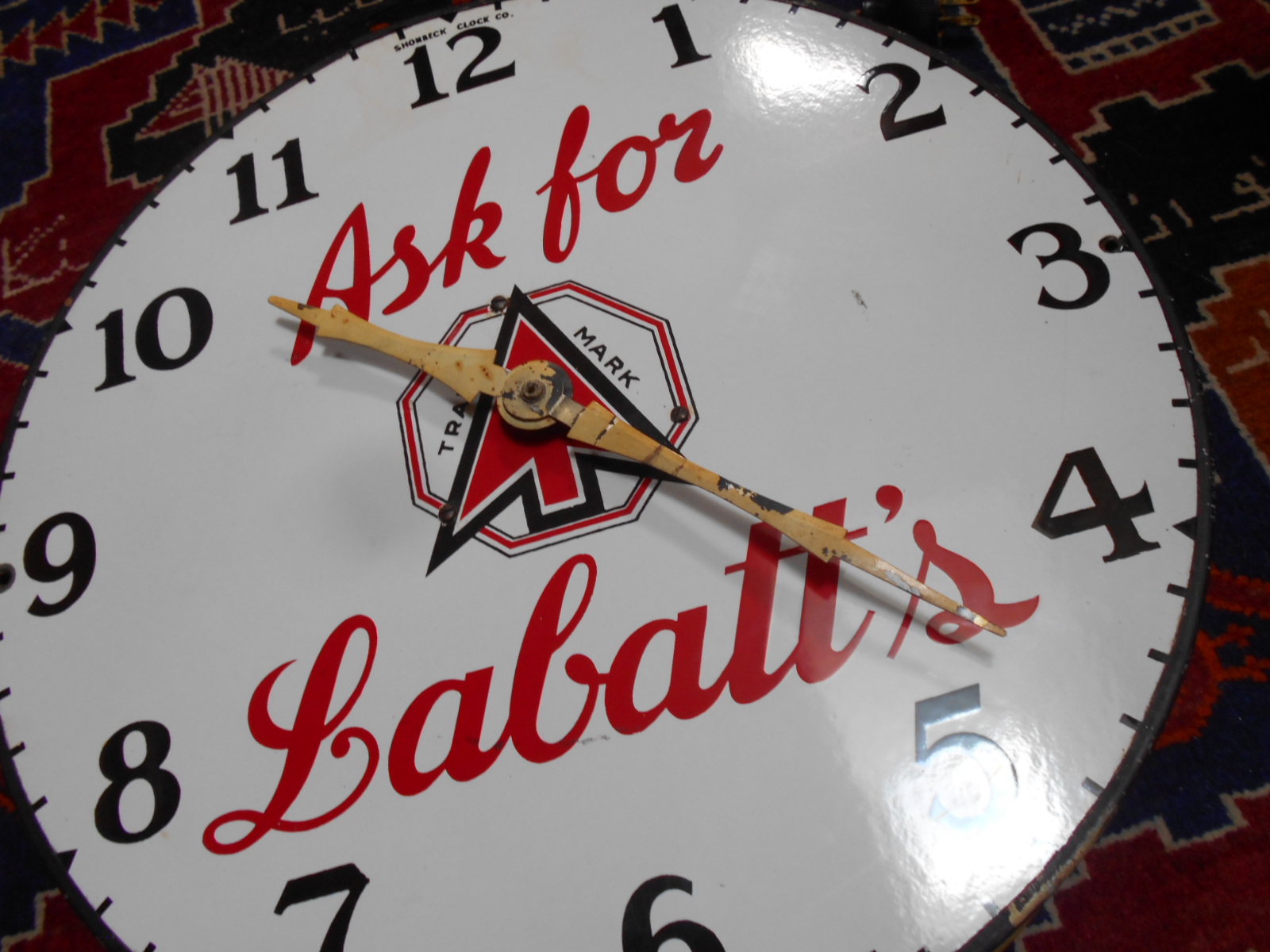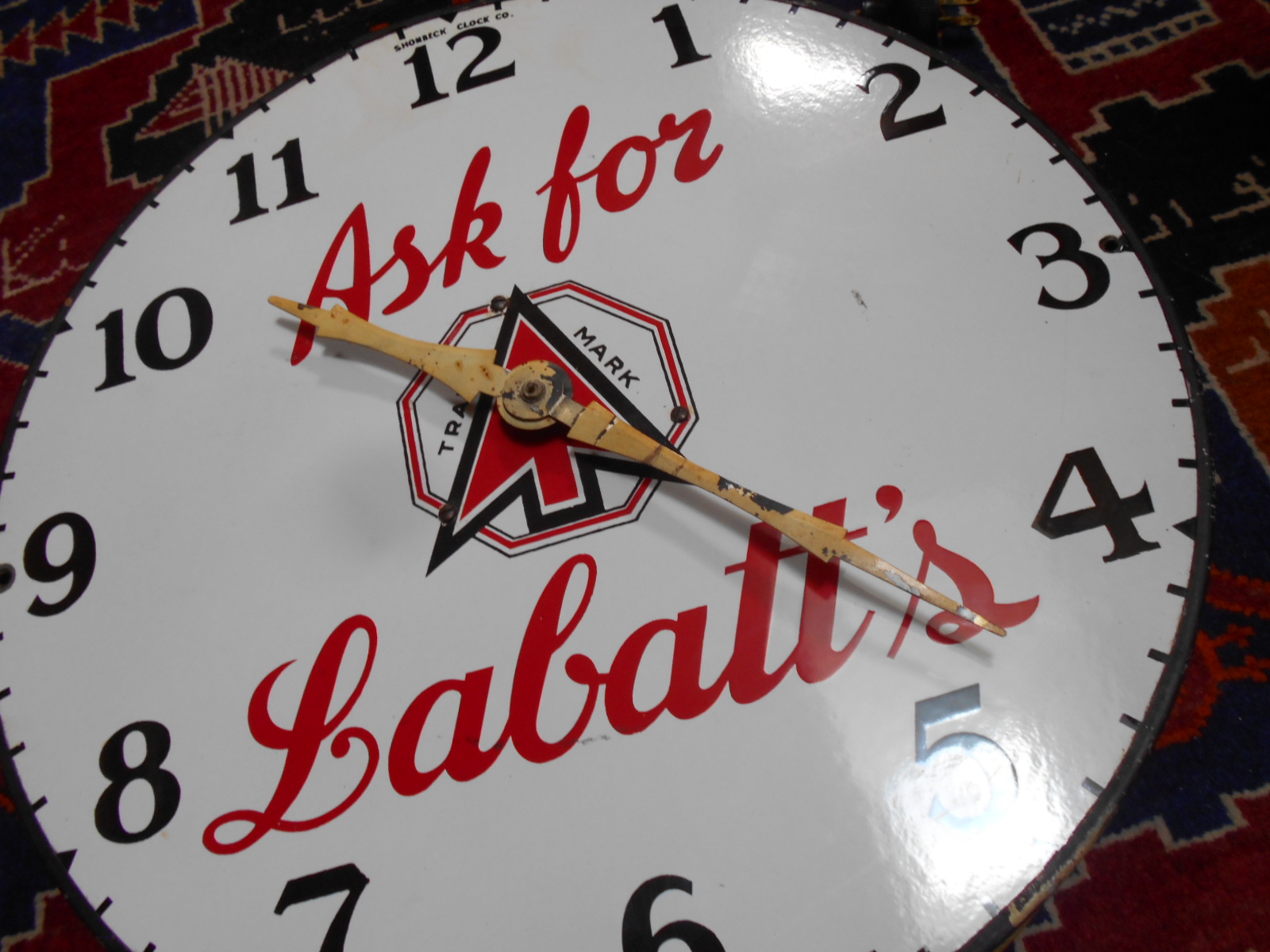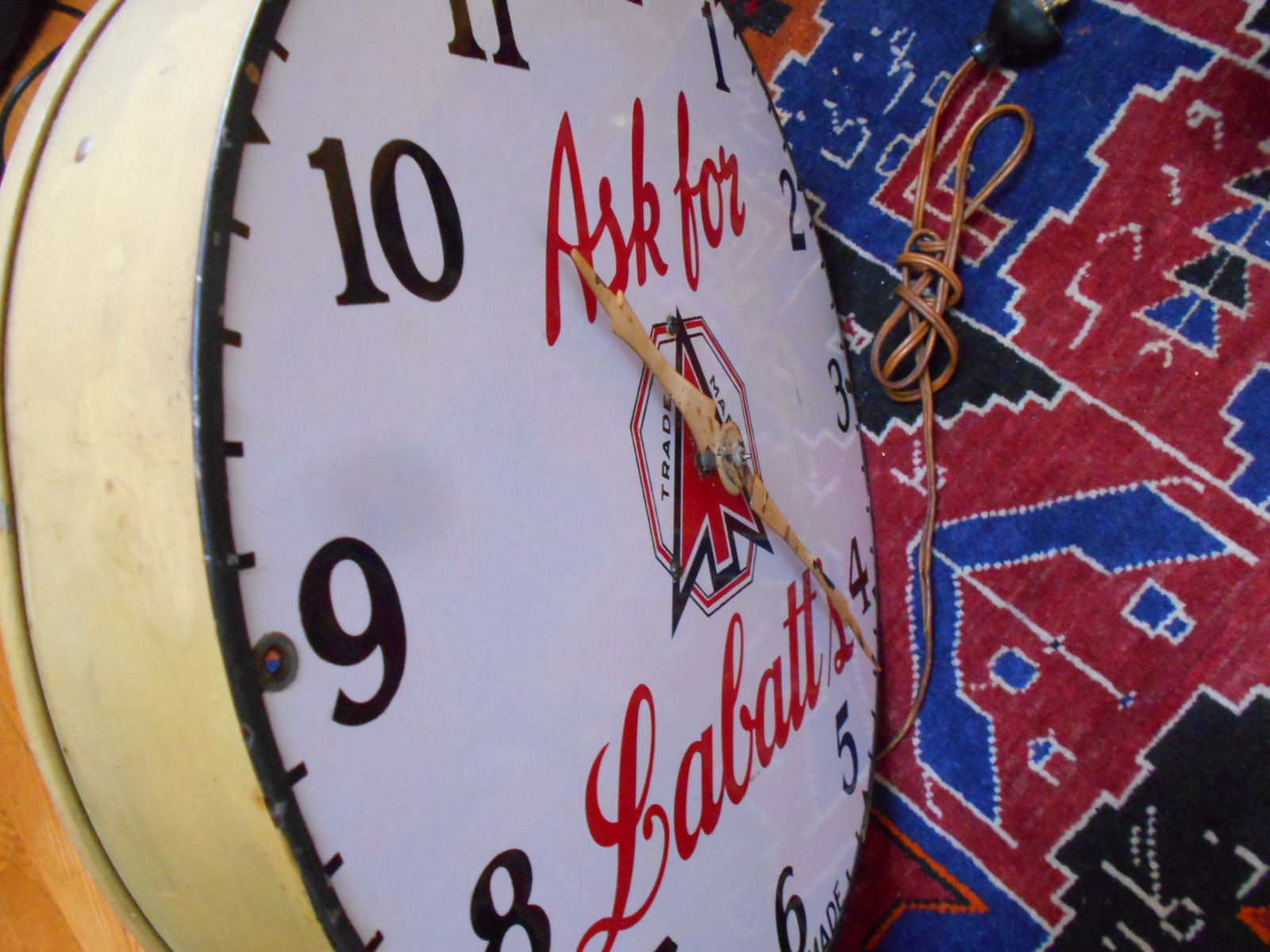 • 1000 beer bottles for sale. International and Quebec microbrewery. 25 cents each.
Location: Laurentides, Quebec
Contact: Andre Paradis 819-274-2899
• 1500 beer bottles & cans for sale. International and Quebec microbrewery. $500.00 or best offer.
Location: Quebec
Contact: Jonathan 438-404-9234
 • I've been collecting Beer Bottles & Cans since 1988 from all corners of the world.         The collection contains close to 5000.
I would like to sell, if the offer is reasonable.
I have them all packed in boxes but they can be viewed.
Location: Ottawa, Ontario
Contact: Marc jolysolution@gmail.com
• I'm selling 97 unused labels from Canada that are from the 1930s and 1940s. Also for sale is my collection of 1500+ U.S. labels from 27 states – pre-1950 and all but a few unused. In addition, I have 60 labels from other countries – England, Ireland, France, Mexico, Japan, etc.
Contact: Mike Lentes milen@mei.net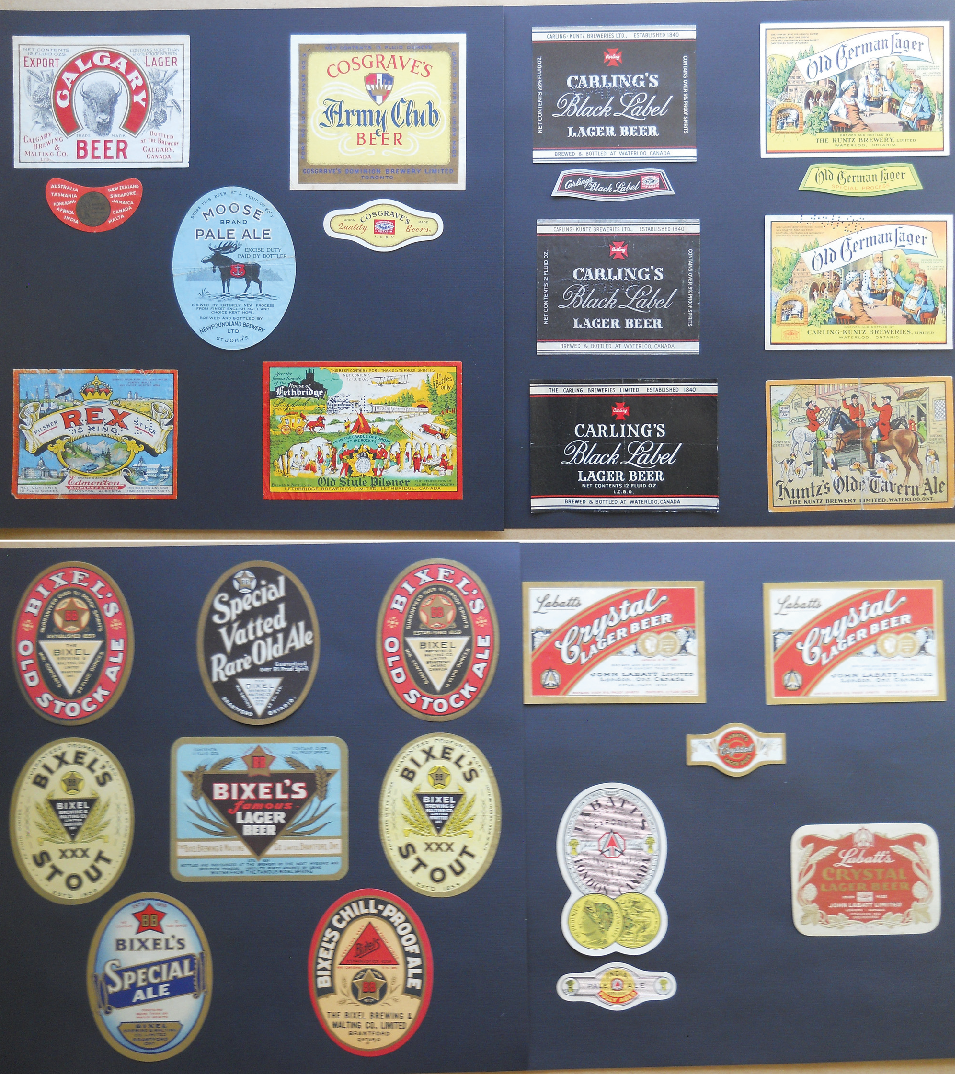 • Canadian Cork Lined Crowns as a whole or individually. Prices negotiable.               Location: Kawartha Lakes                                                                                         Contact: roncarmstrong@gmail.com or 705-324-4855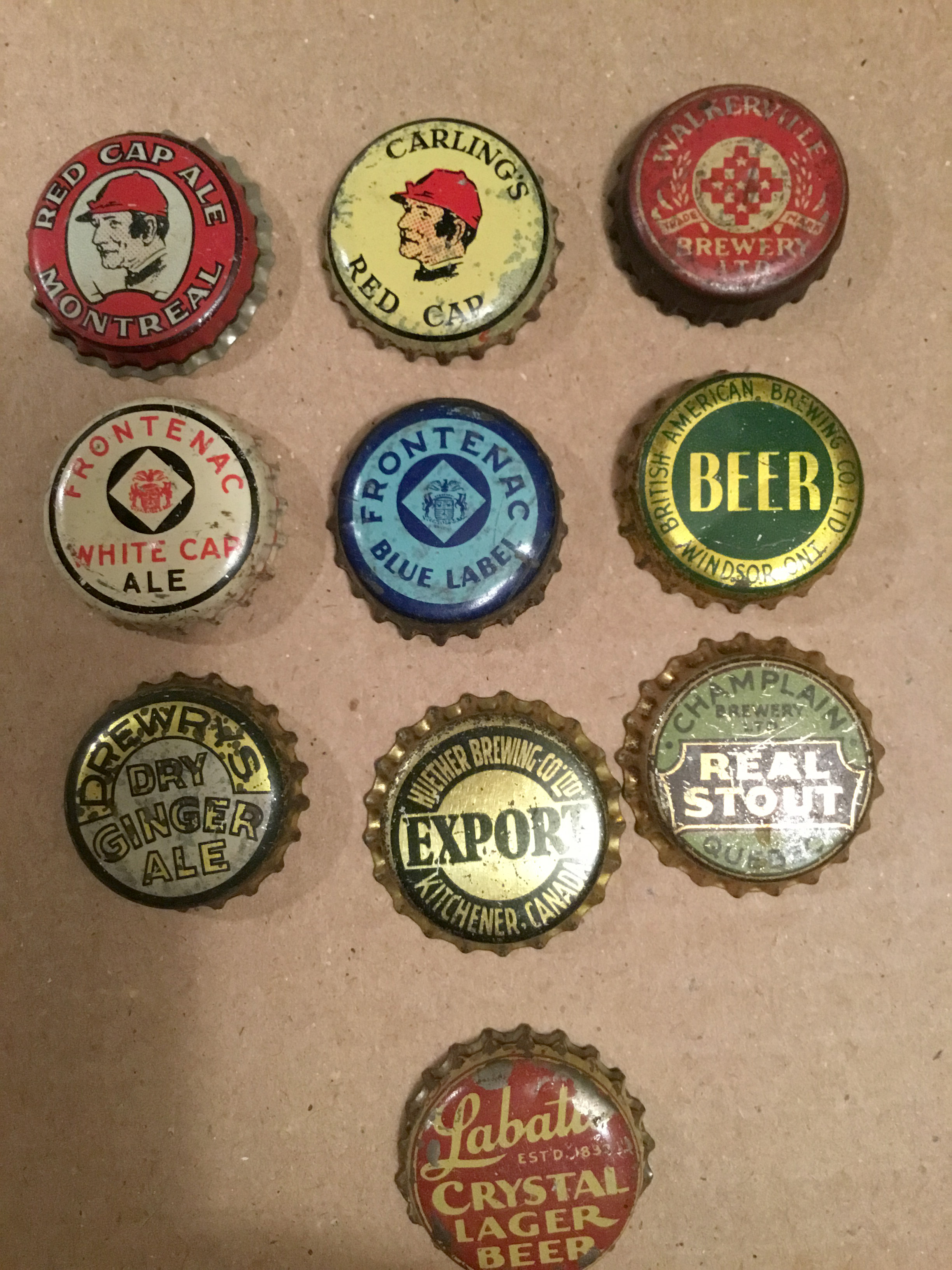 • Frontenac White Cap Ale tray for sale. A tough one in any condition.                              Location: Toronto, Ontario                                                                                         Contact: andycottrell@rogers.com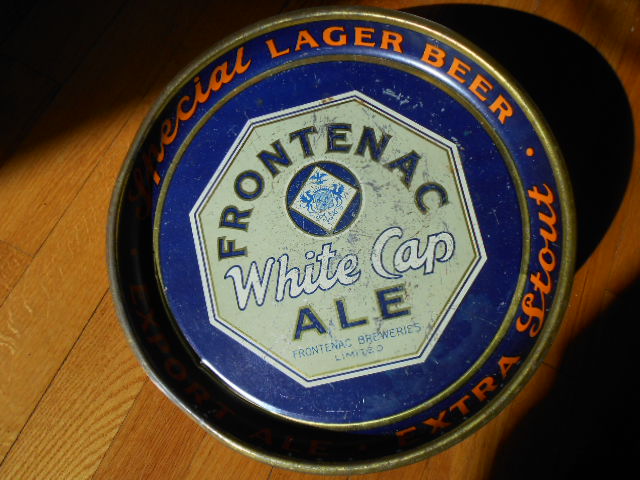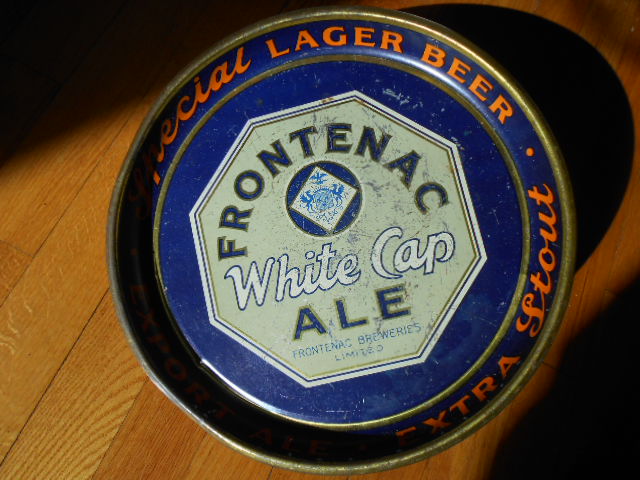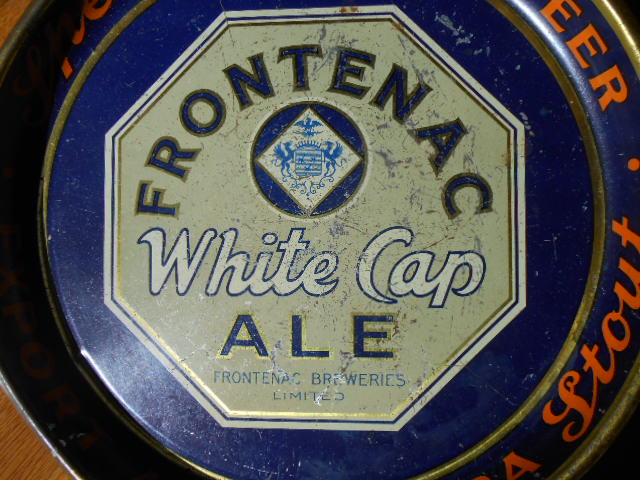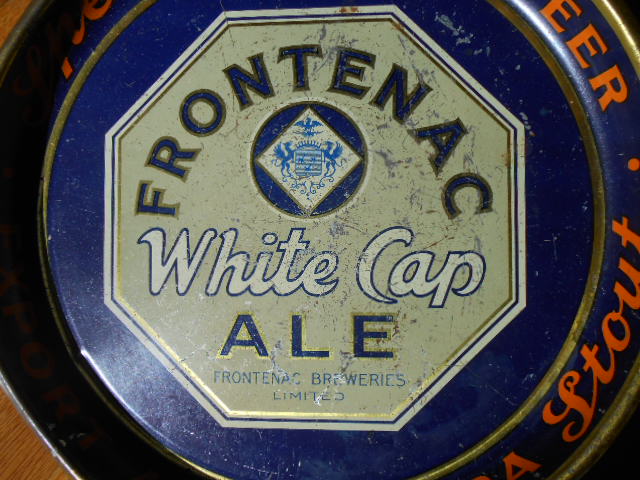 • For Sale – The attached photos show some of the Canadian vintage beer items I have for sale – stubbys, quart bottles, etc. Some are from local/regional breweries.                     Please contact me to get further information and brands.                                                        I would be happy to entertain any offers.                                                                           The best way to contact me is by phone, 250-656-6723. Thanks.                            Location: Victoria, B.C.                                                                                              Contact: Morley geem@shaw.ca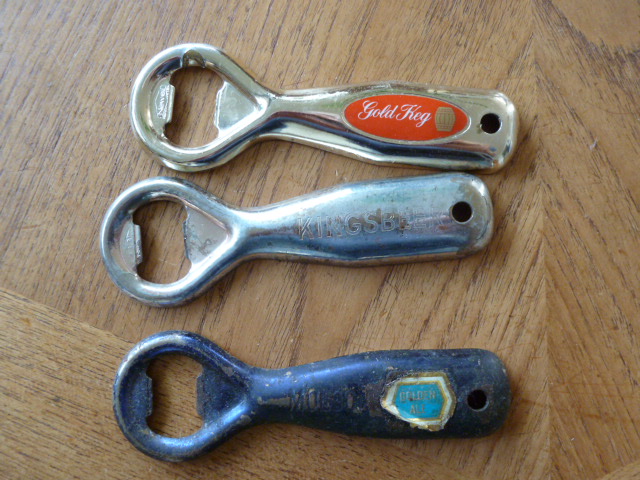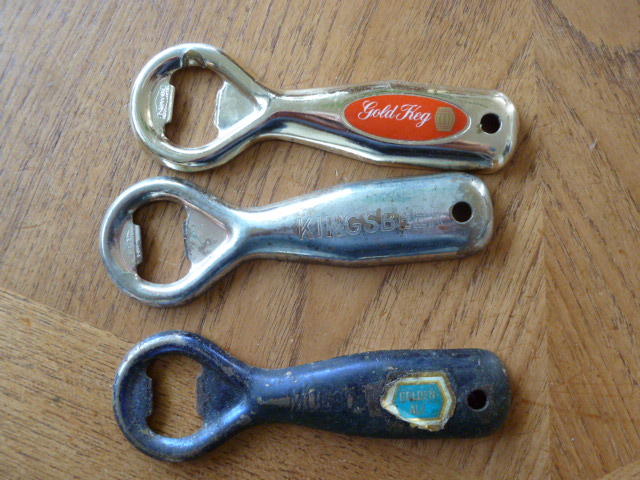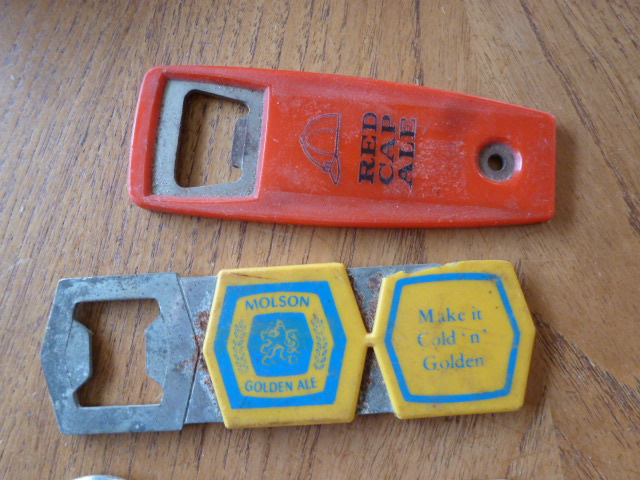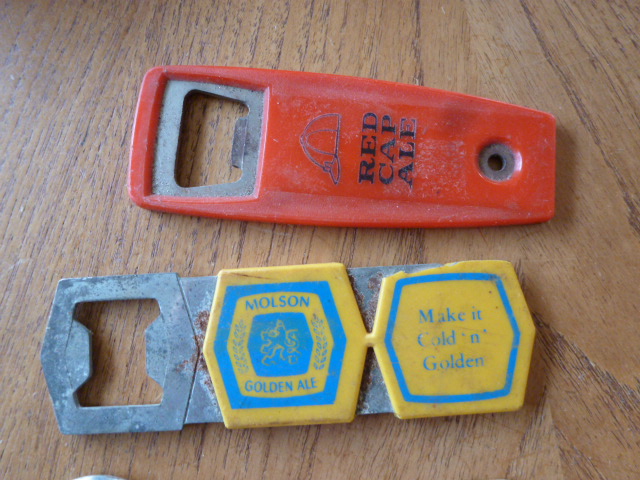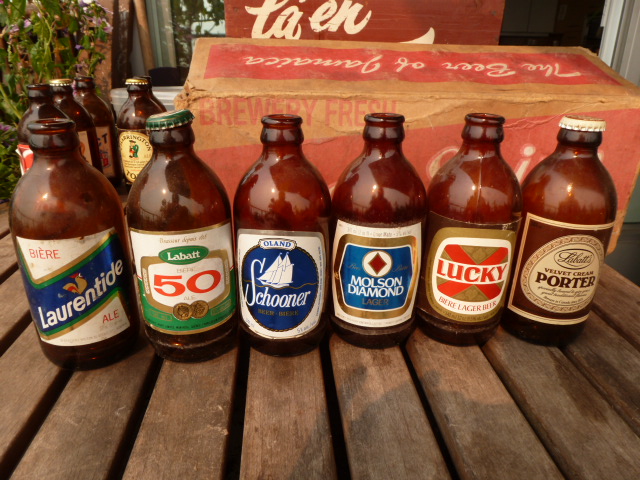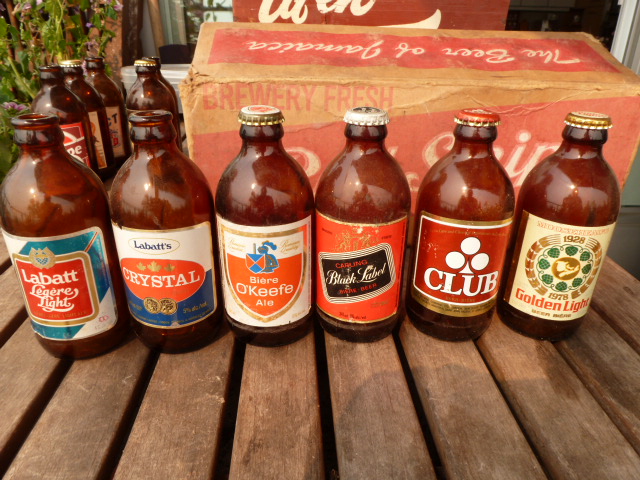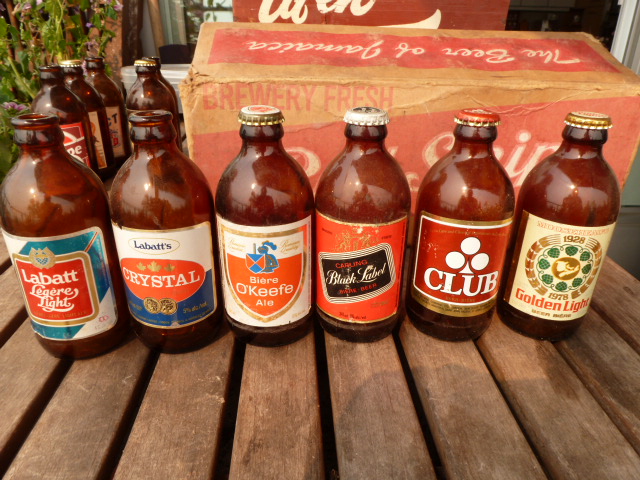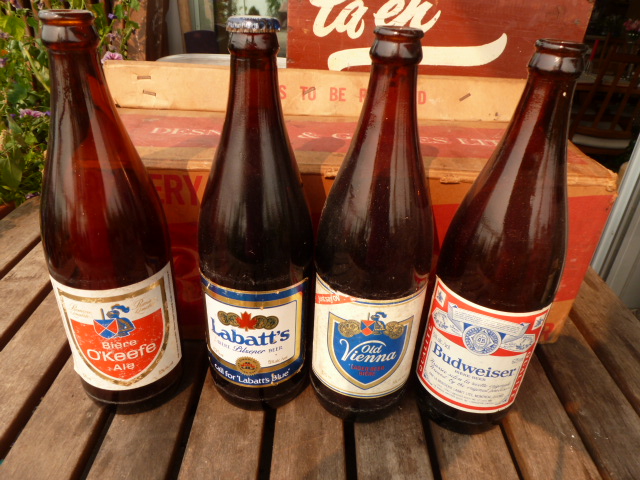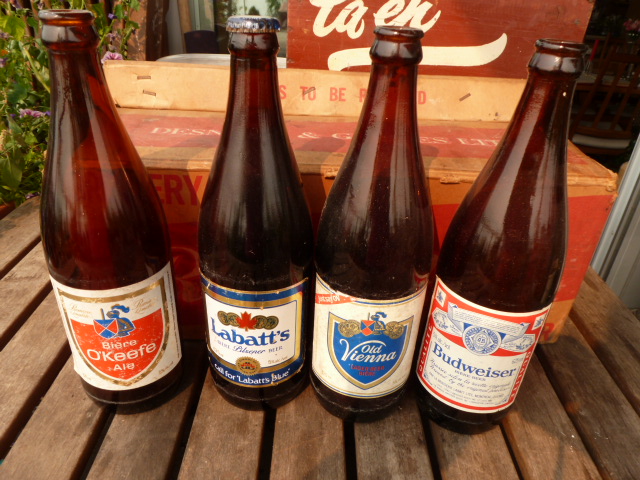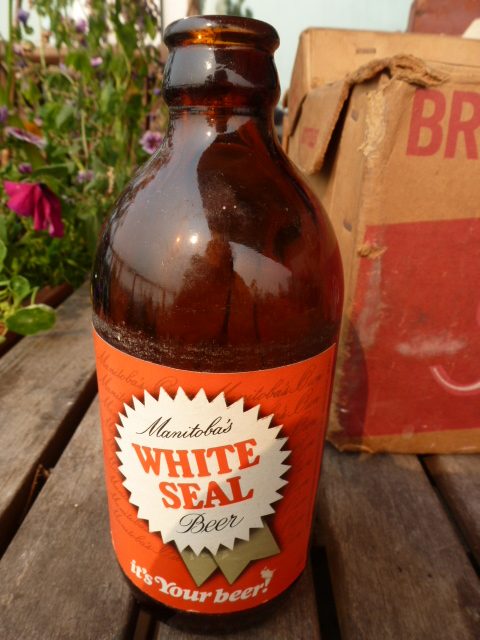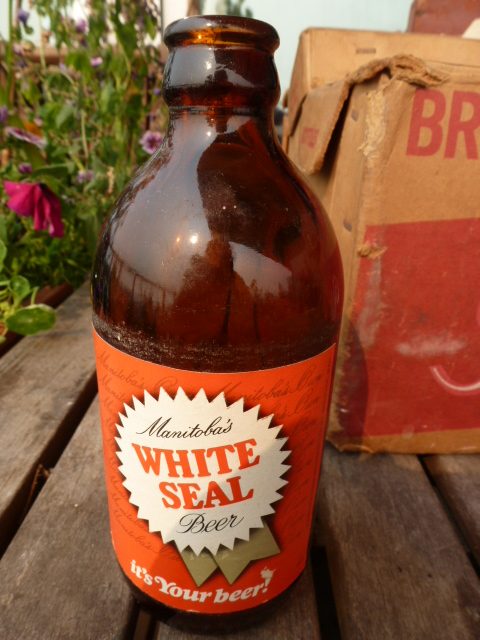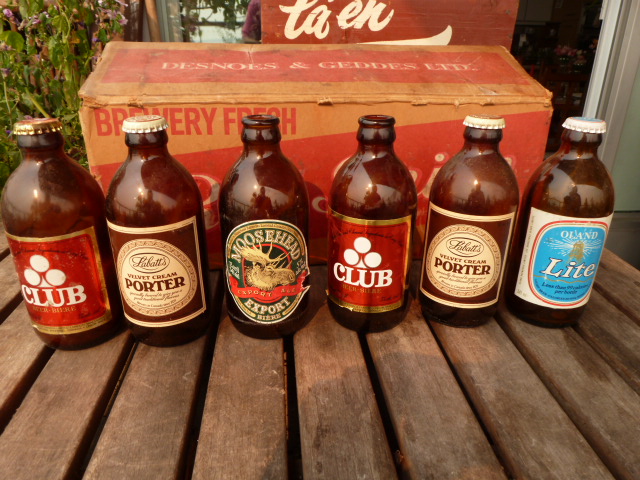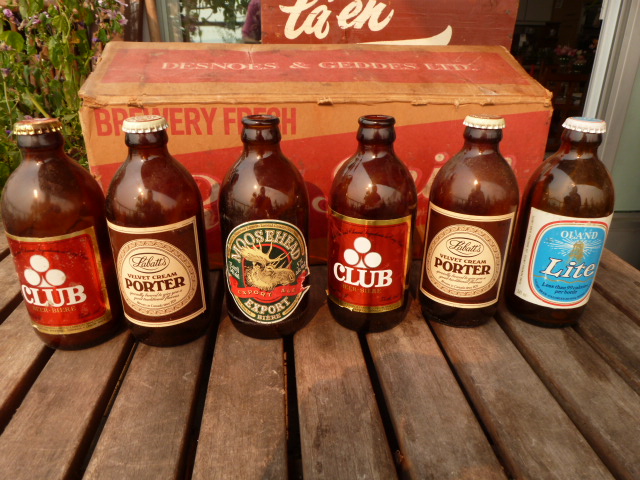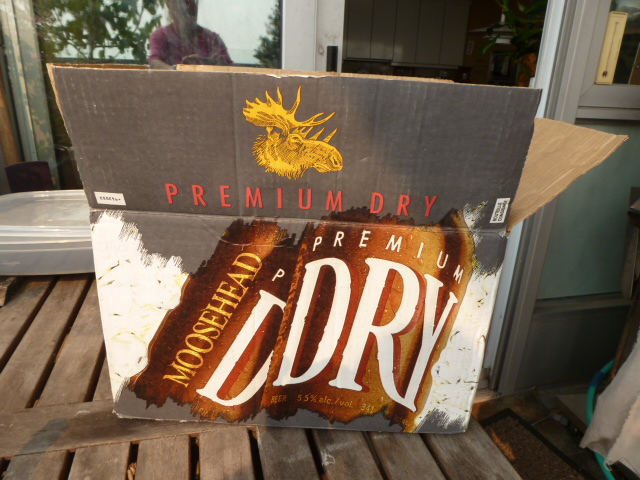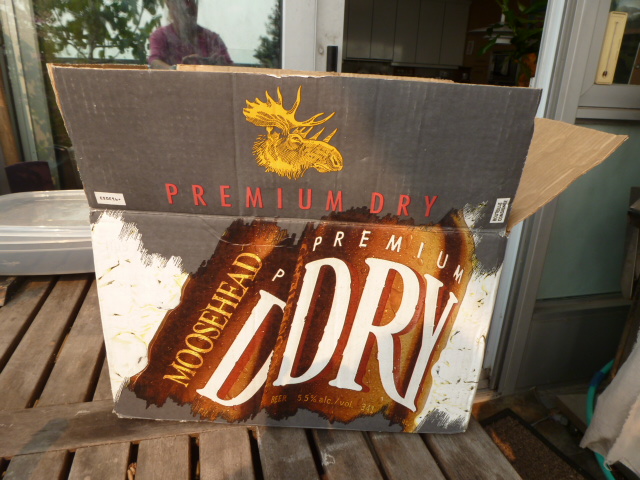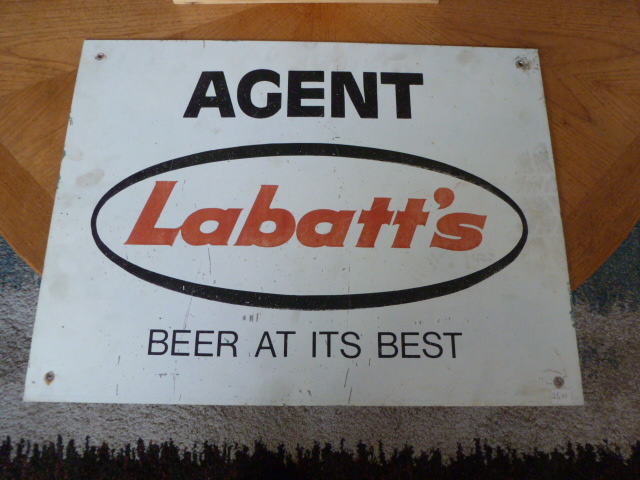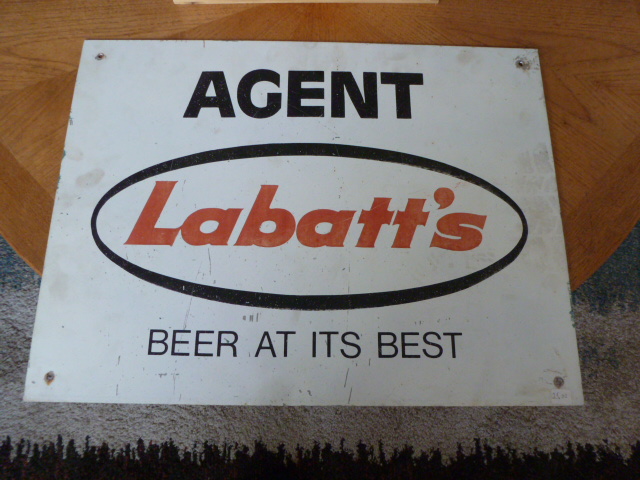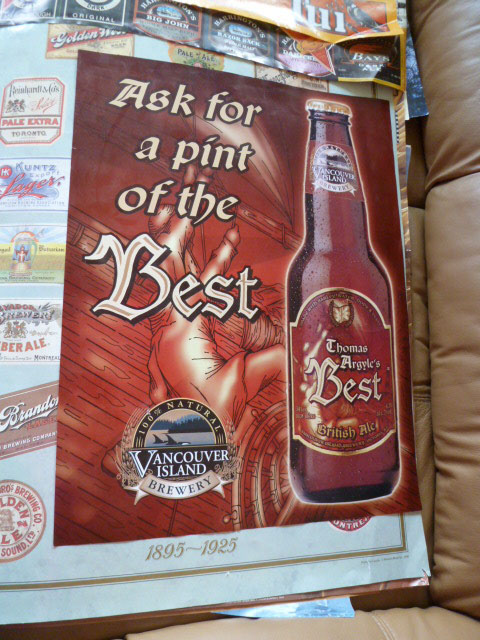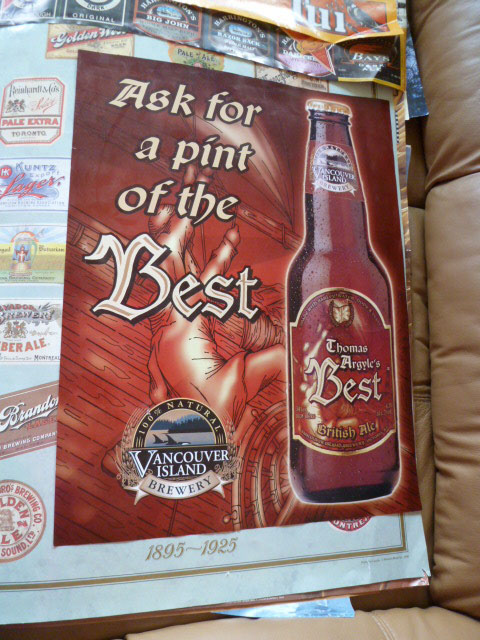 • For Sale – Large  Labatt's "Parlour Scene"  lithograph with a signed frame (30"x 42").      Both the lithograph and frame are in excellent condition. No staining or damage anywhere.
Location: Niagara                                                                                                      Contact: Mike Green  mgreen14@cogeco.ca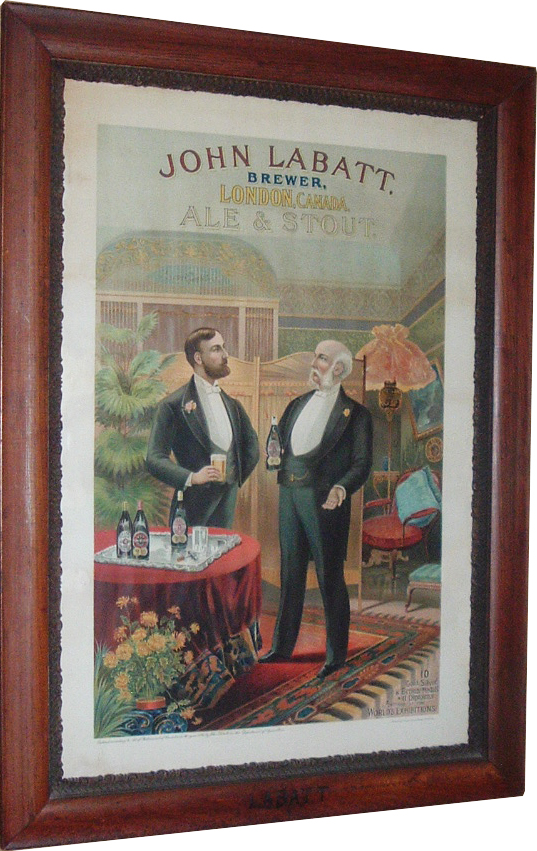 •  After 44 years of collecting beer cans and beer bottles I'm looking for someone that might be interested in a collection. Approximately 4300 cans and a couple hundred bottles. If anybody in the CCBA  is interested they can email me for info & pics.
Location: Saskatoon, Saskatchewan
Contact: Nick Krishka   nick.krishka@sasktel.net
• Available a custom archival mounted album of approximately seventy 1950s Classic Canadian Beer advertisements from the Canadian Geographic Journal.
Location: Nanaimo, B.C.
Contact: Steve Bristerstewart  bristerstewart@gmail.com