See terms & conditions under Market Place.
Sellers/Traders please advise ccba.contact@gmail.com when you wish an advertisement to be removed or amended.
• Hello Dave Wilson here, I want to sell my collection of thousands of World Wide Aluminum beer cans dating from the 1980's to 2019. No U.S. beer cans. Some steel cans.
I also wish to sell my World Wide collection of Coca-Cola cans.
Contact Dave Wilson  Locality: Penetanguishene, Ontario.
wilsona34@hotmail.com Cell 705 209 -5481 Home 519-538-0280
• I am not a collector of Breweriana but in 1996 I came across a prototype of a beer case developed by MacMillan Bathurst Inc for Labatt's. It is a marketing prototype case to hold stubbies so I would assume it predates 1984 when they were still selling stubby bottles.
I came across this case in an office closet in an old closed-down Labatt plant in Winnipeg. Strangely it, along with some other random papers, were the only things in the office closet. Aside from some remaining brewing equipment, they were the only things in the plant really. I was in the military then and was in Winnipeg supporting the flood relief efforts. My organization was housed in the vacant plant.
The box has suffered a bit since I had first found it. The tape glue has yellowed and fallen off, some unknowing person pulled the tape off the top that originally held it closed
and I once had to retrieve it from the garbage at work because someone felt it was worthless. The colours have faded significantly since I first had it. The outline appears to have been done with pencil and then coloured in by hand with a marker.
I always thought it may be rare as I have never seen a marketing prototype beer case for sale anywhere. I have no idea if this case was even put into production.
It needs to go to a good home.
Contact: Shawn conod.group@gmail.com
Location: Kingston, Ontario
343-989-6139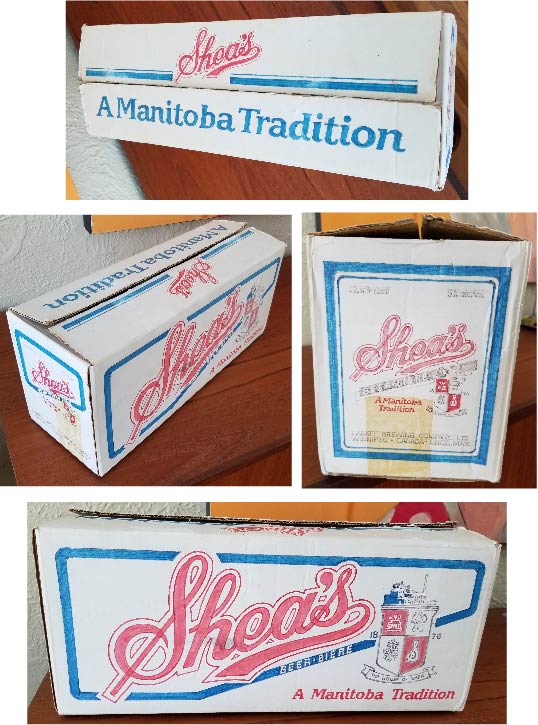 • Complete Crown Sets for sale. Prices negotiable.
Location: Kawartha Lakes
Contact: New Email roncarmstrong21@gmail.com or 705-324-4855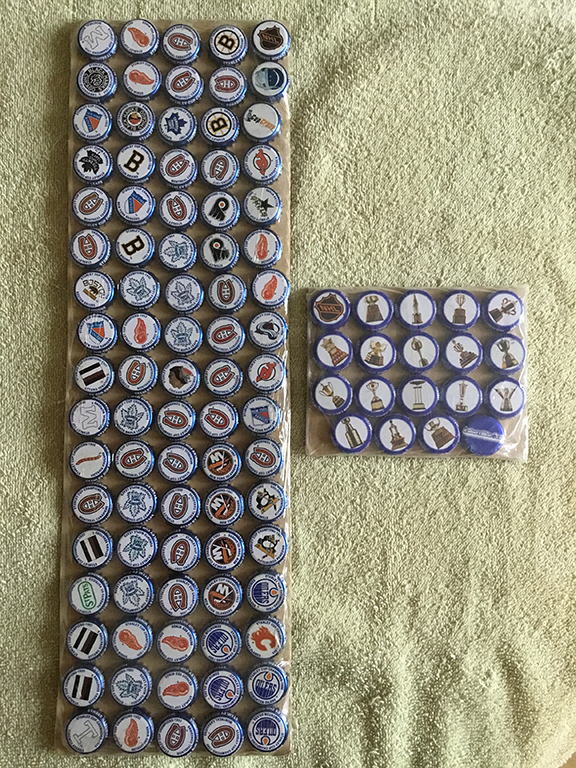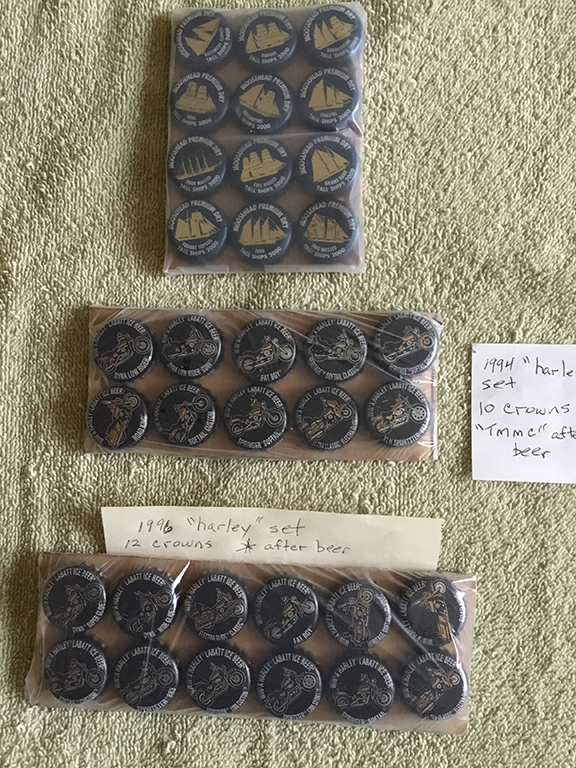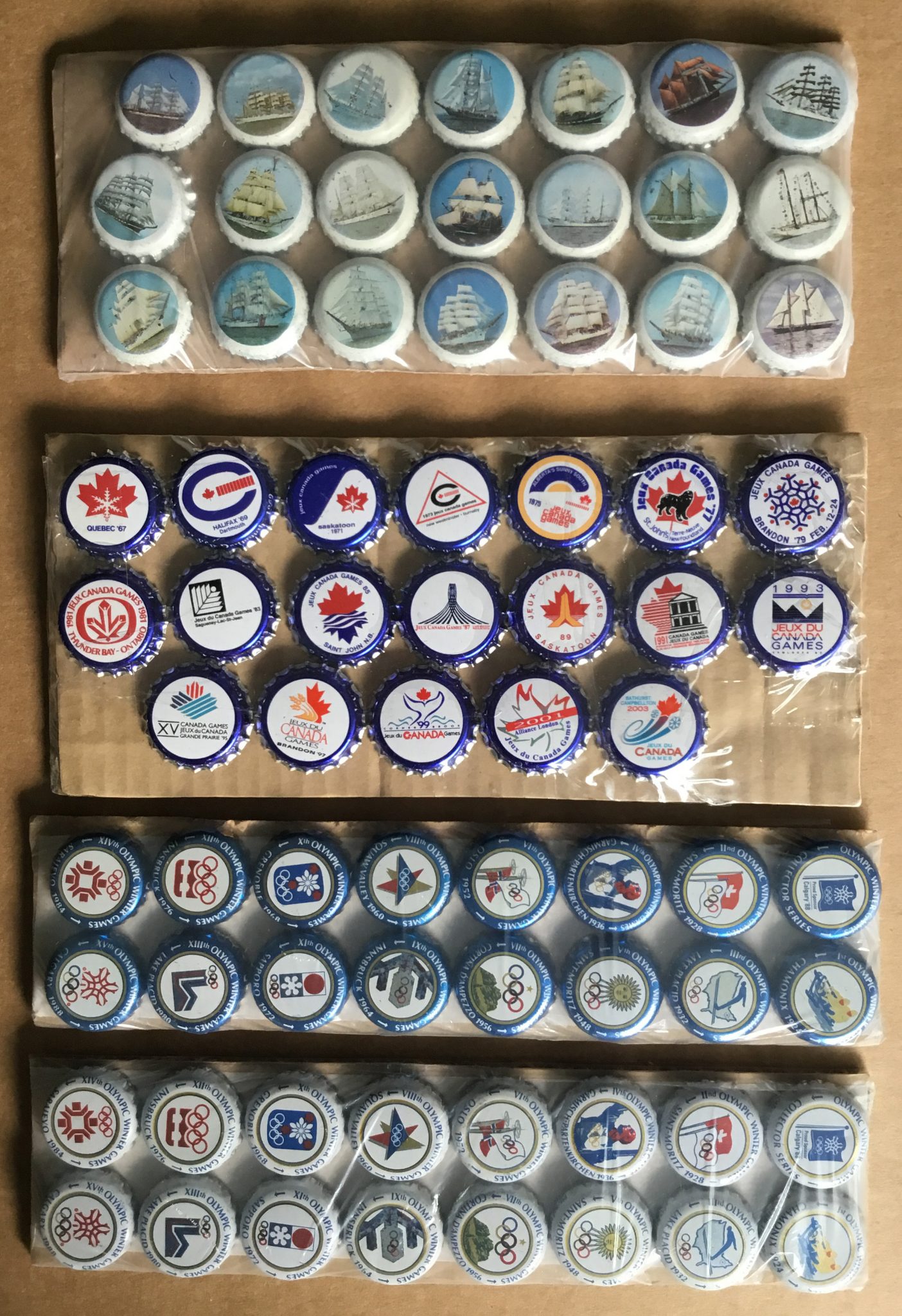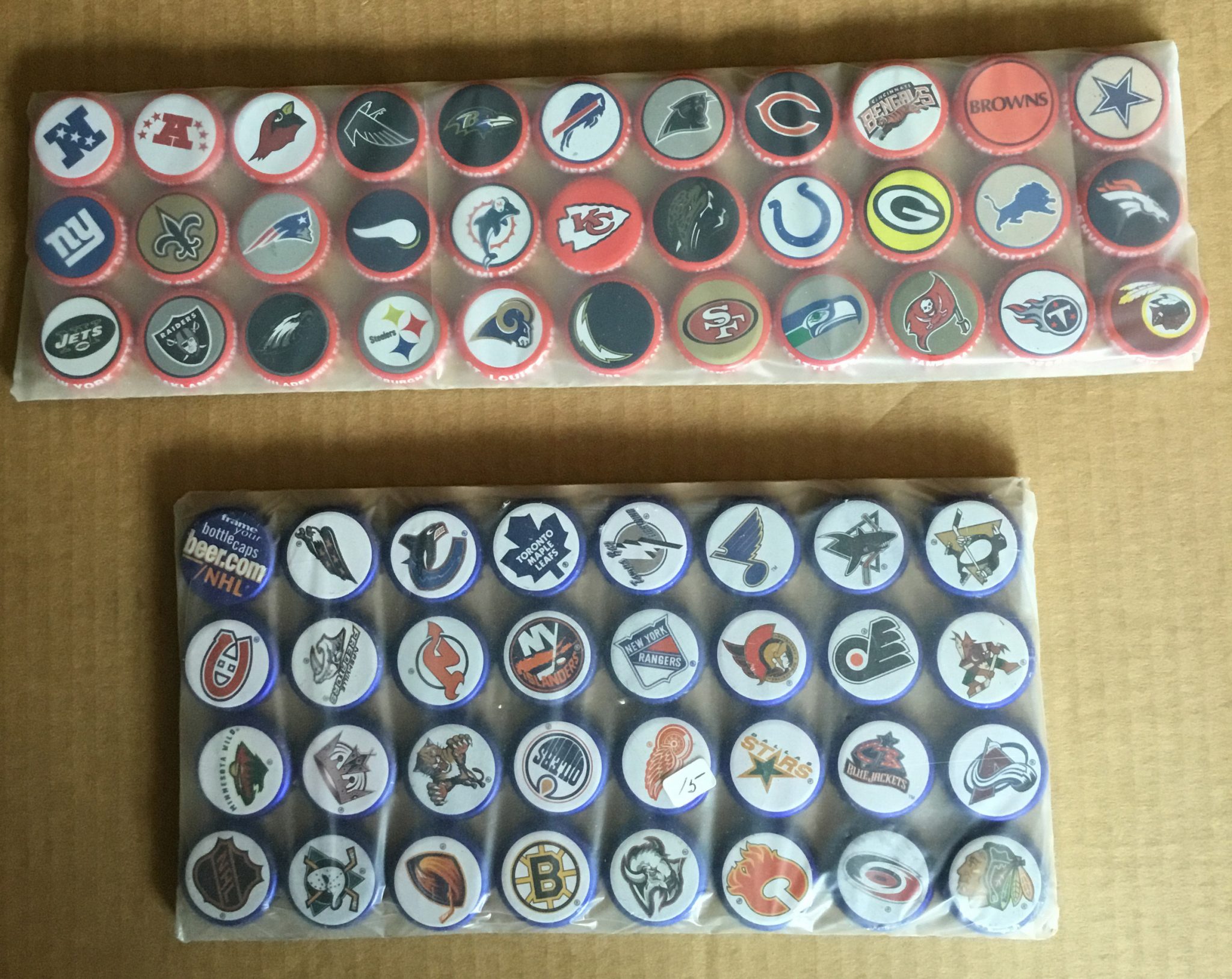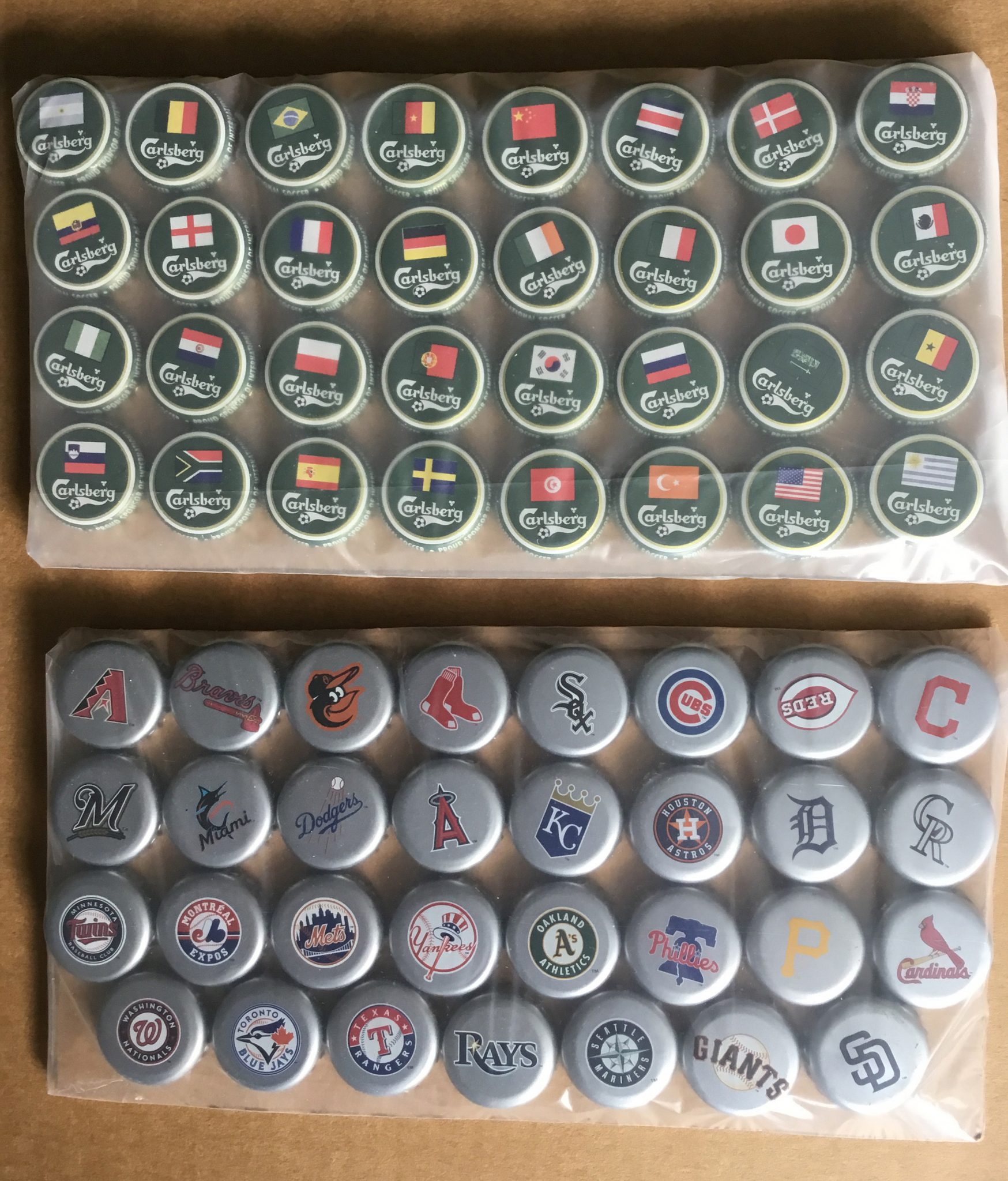 • Hi, I'm looking to trade my old black glass c.1880 Labatt Prescott brewery beer bottle. Searching for rare pre-pro brewery bottles from Québec City and Beauport. Foxhead, Beauport, Boswell, Champlain & Proteau Carignan. Pictures only for people interested. Contact: c_jirard@hotmail.com Charles G. from Québec City
• Good Day, I have Carling O'Keefe unused bottle labels, jackets, mugs, patches, literature, etc. I also have some items from the Carlsberg championship horse wagon team. The wagon was destroyed at the end of it's use, but some items were 'kept' from the bin.
I would like to see these items go to a good home.
Don Lapsch lapschd@gmail.com
• For SALE Molsons collection offered by CB #54 . I've been a collector for a long time and now have decided to sell my collection as a whole, if really interested email me at mlmcgill@sympatico.ca
• AVAILABLE!

A stunning seldom seen Frontenac White Cap Ale plaster sign
Location: Quebec City
Contact: 418-928-0614 tracey@traceyleebatsford.com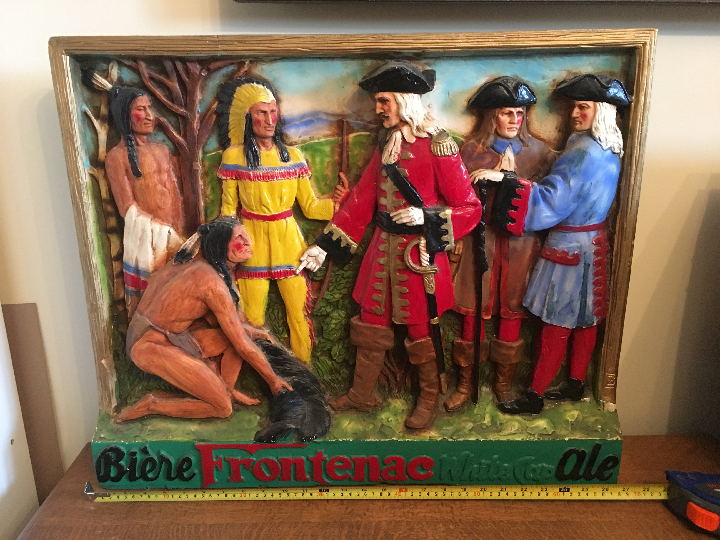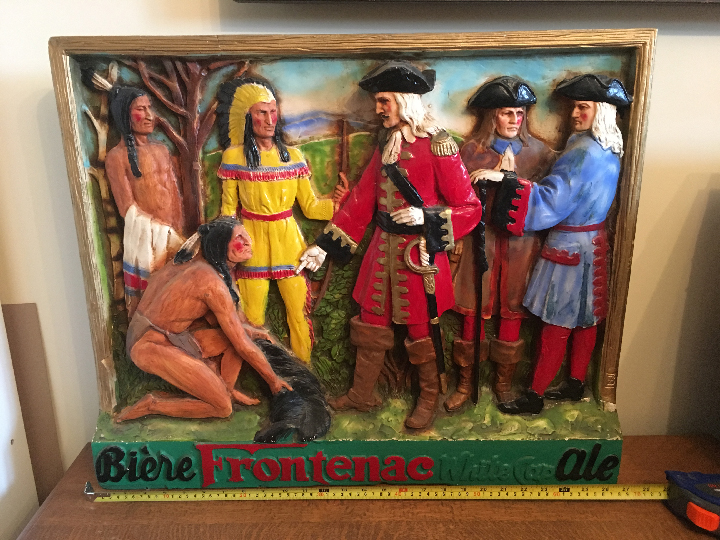 Location: Kitchener/Waterloo/New Hamburg
Contact: Gayle Ostrom egoego@live.ca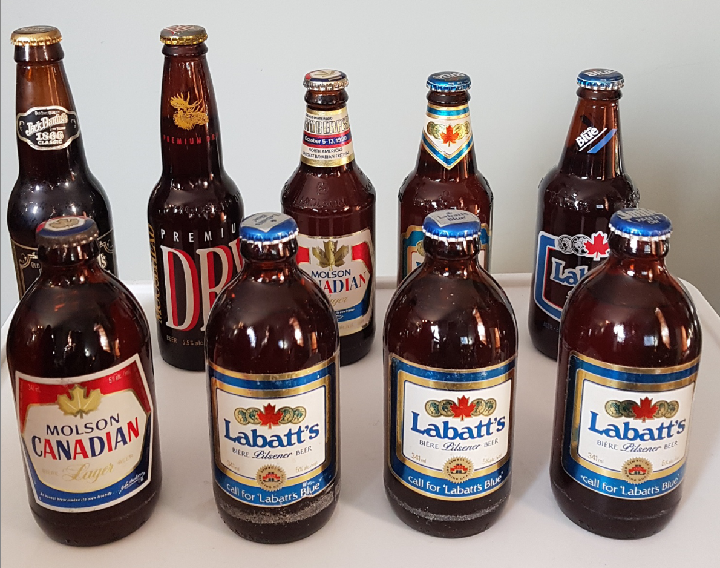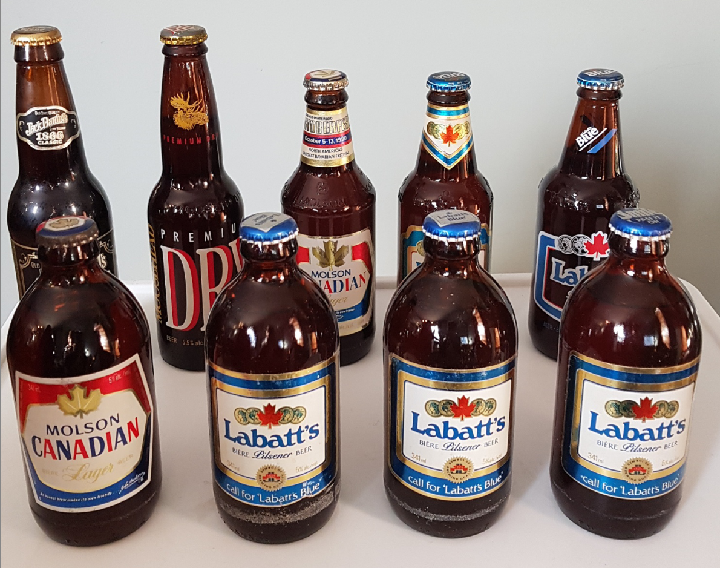 • Pre & Post WWII Canadian Coasters as a whole or individually. Prices negotiable. Location: Kawartha Lakes Contact: New email roncarmstrong21@gmail.com or 705-324-4855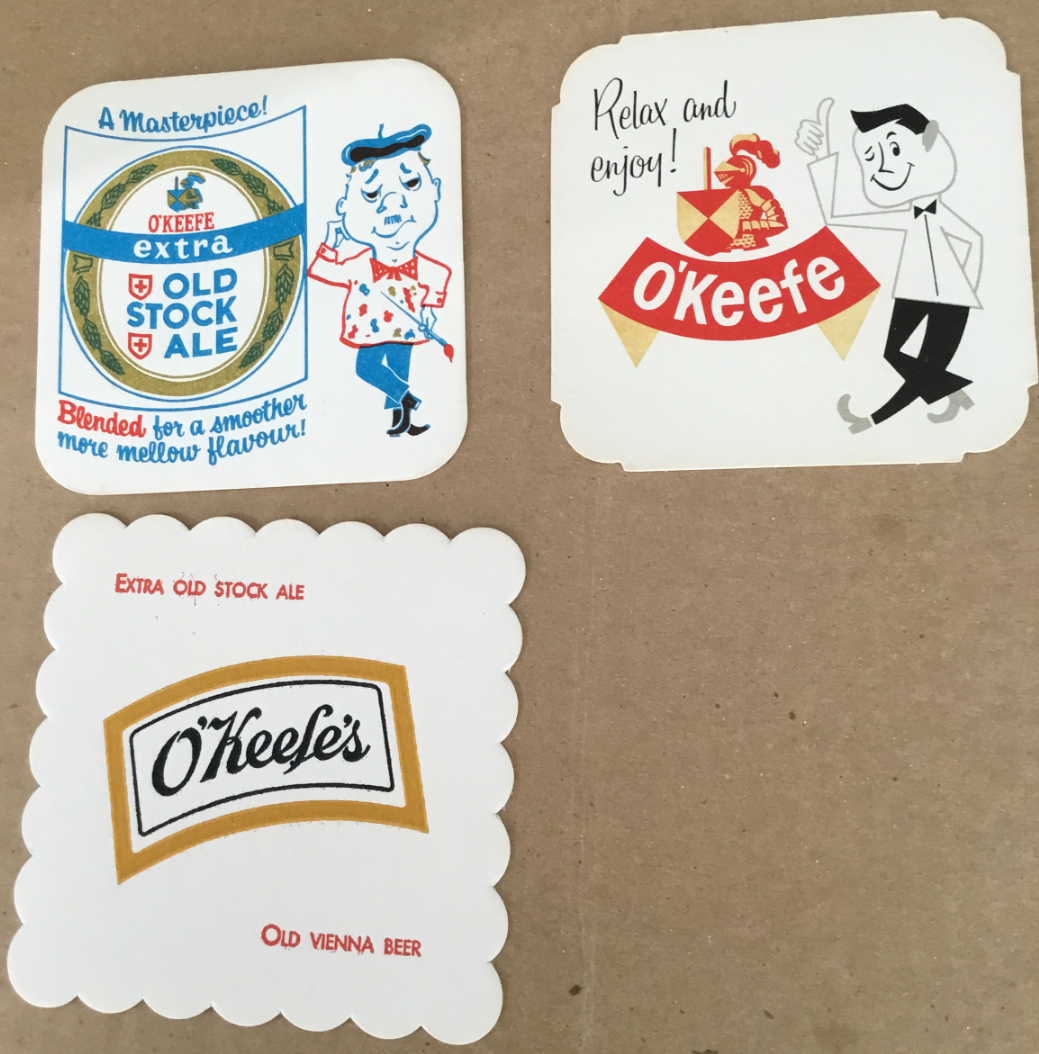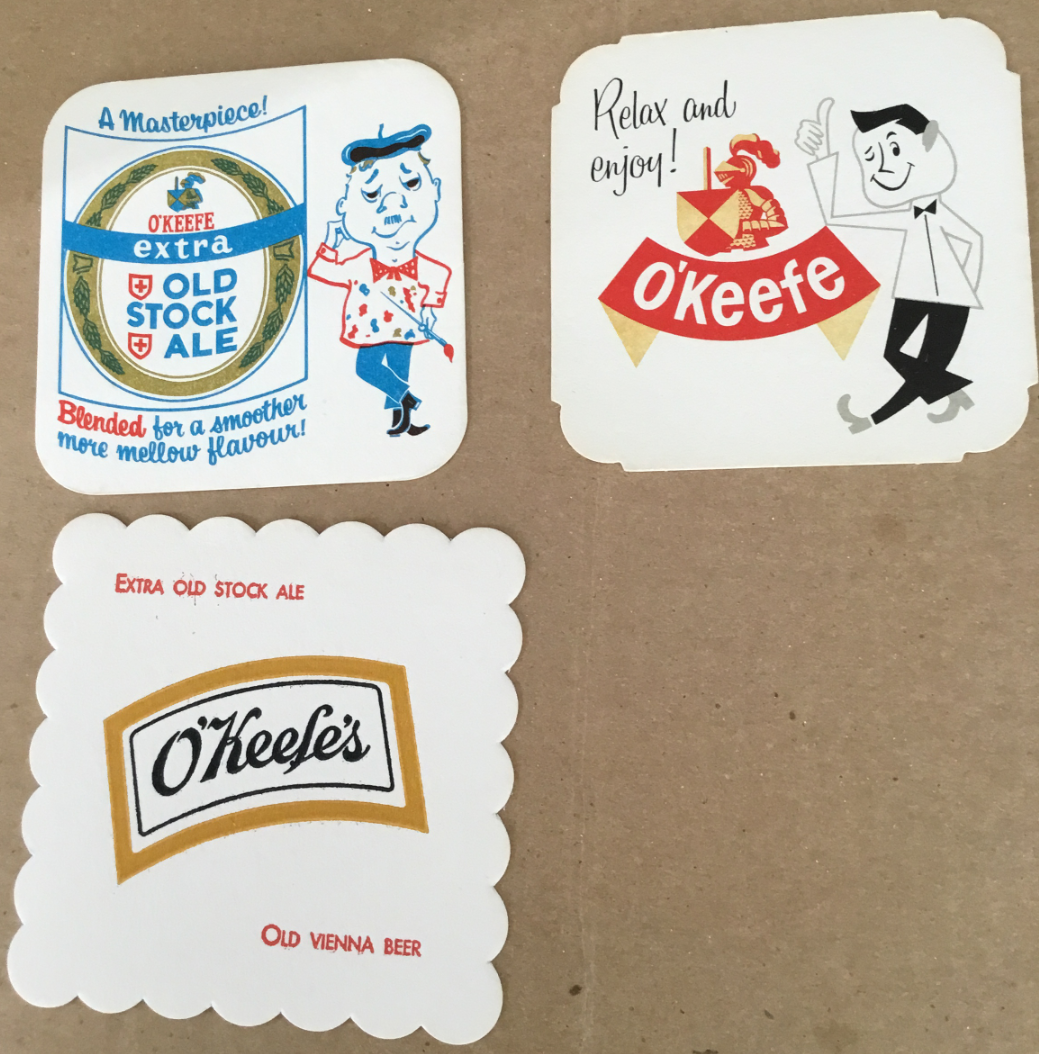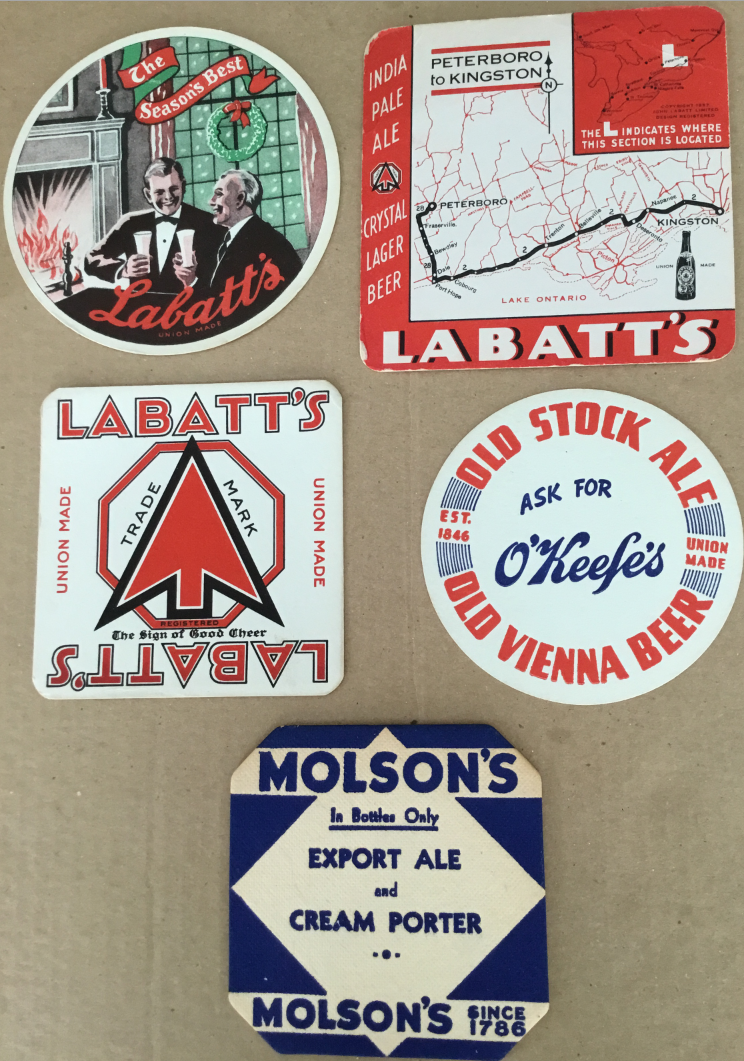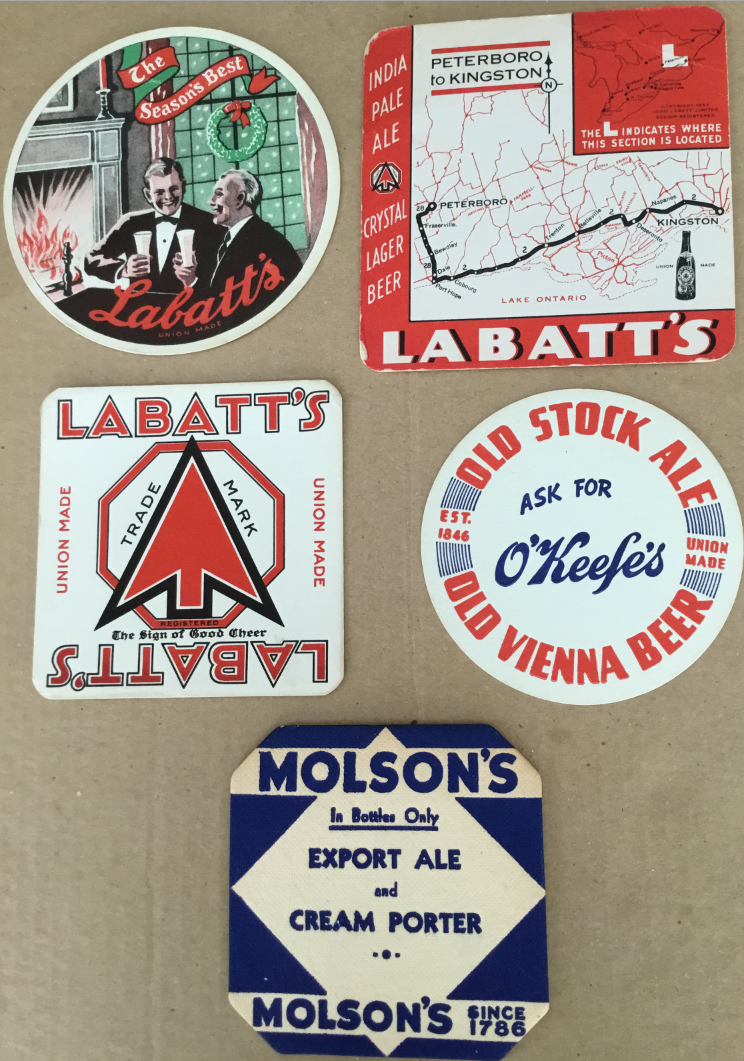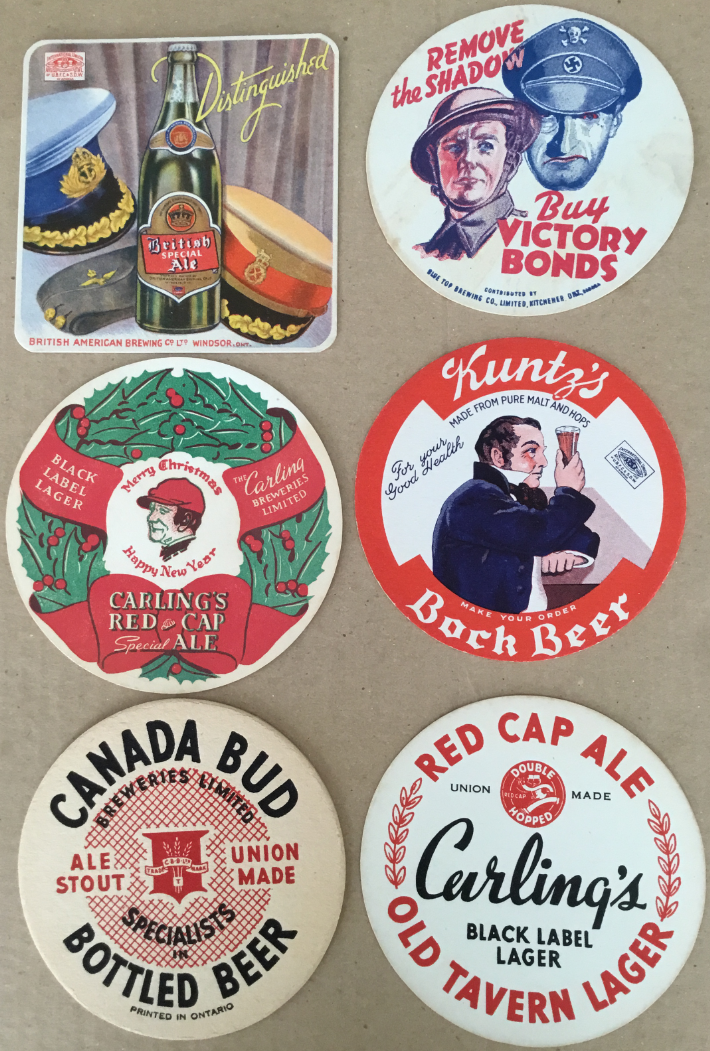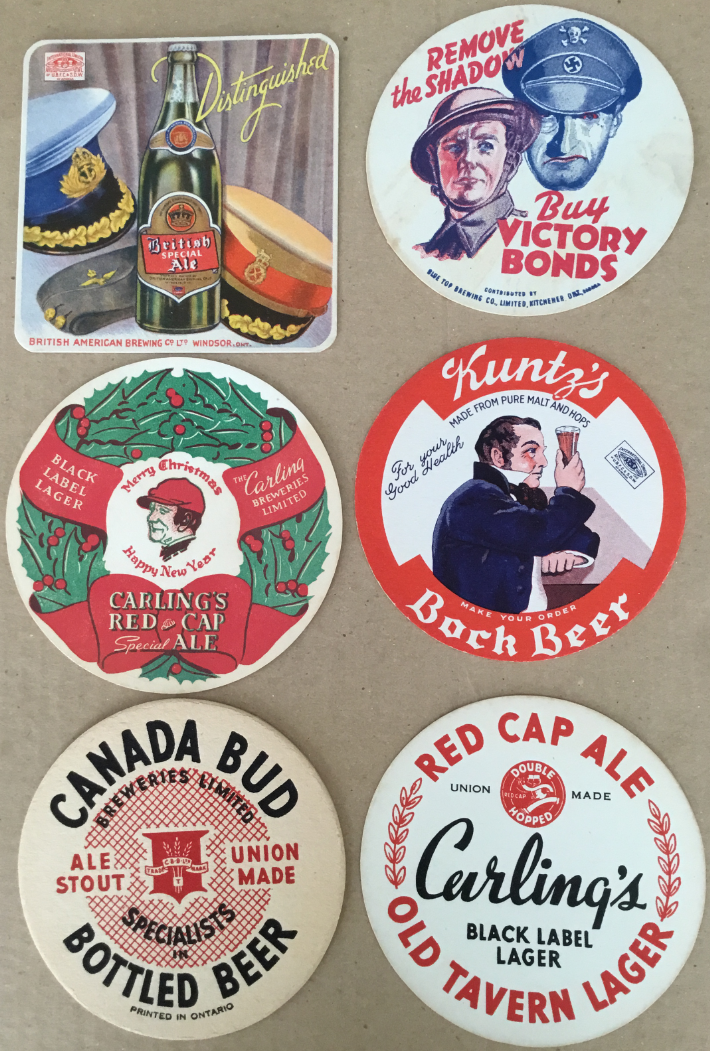 • 30 stubbies labeled beer bottles free to a good home. Condition is from poor to great, a lot of them are full. Must be picked up in Kingston, ON, but due to my traveling I might be able to drop them off. Please contact me at gbristow@cogeco.ca
• For Sale. My Canadian labelled beer bottle collection. I've extensively collected minor variations over the years. Send me an email me of what you seek.
Contact: Gord Bristow gbristow@cogeco.ca
• A Large Full Bottle Collection for Sale in part or whole. The bottles range from long necks to custom mold, stubbies & later. Examples from across Canada. List & pictures available.
Location: Montreal, Quebec
Contact: michael_graziano@hotmail.com
• 1980 45 rpm record "Here's to the Horses" Budweiser promotional song.
Contact: Judy 1-905-945-5368
• Asking $270 for this near pristine porcelain face Labatt's trademark piece. Circa 1940. Made in Hamilton by the Shonbeck Clock Co. In perfect working order keeping accurate time. Issues: Over painted hands and the 3″ deep metal housing. Very light scratching on a couple of the letters, which don't take away from the overall quality.
Location: Toronto, Ontario
Contact: andycottrell@rogers.com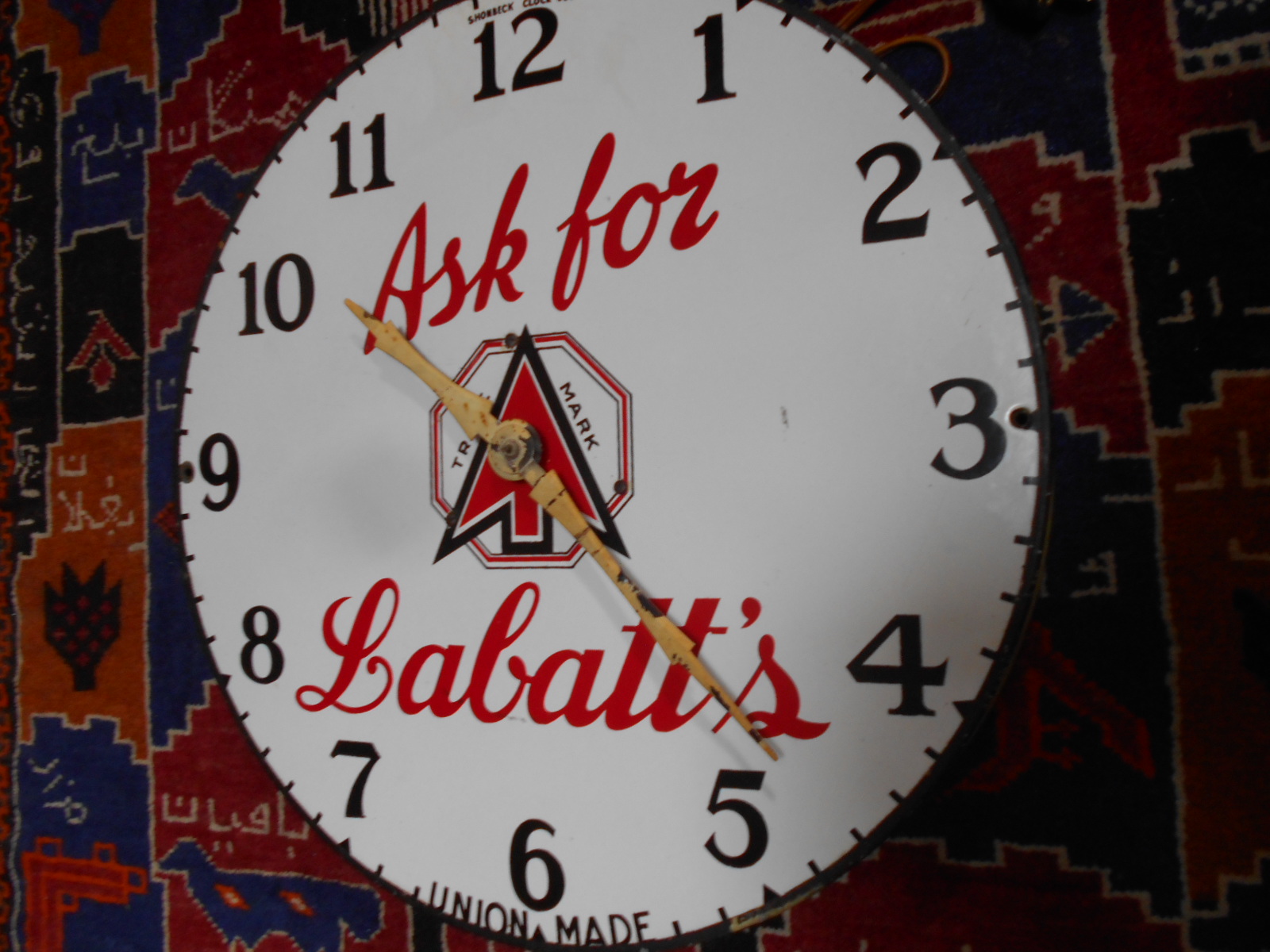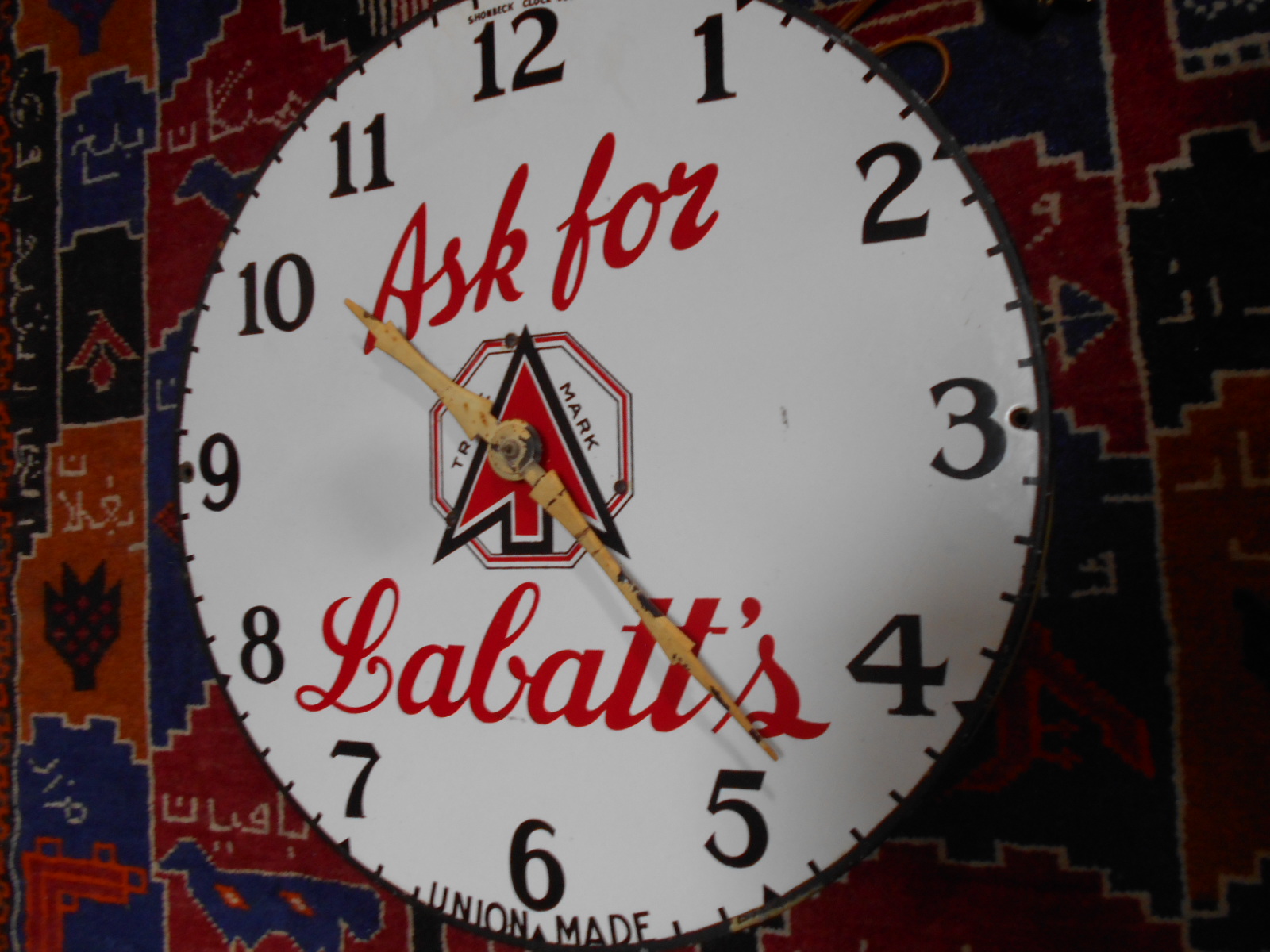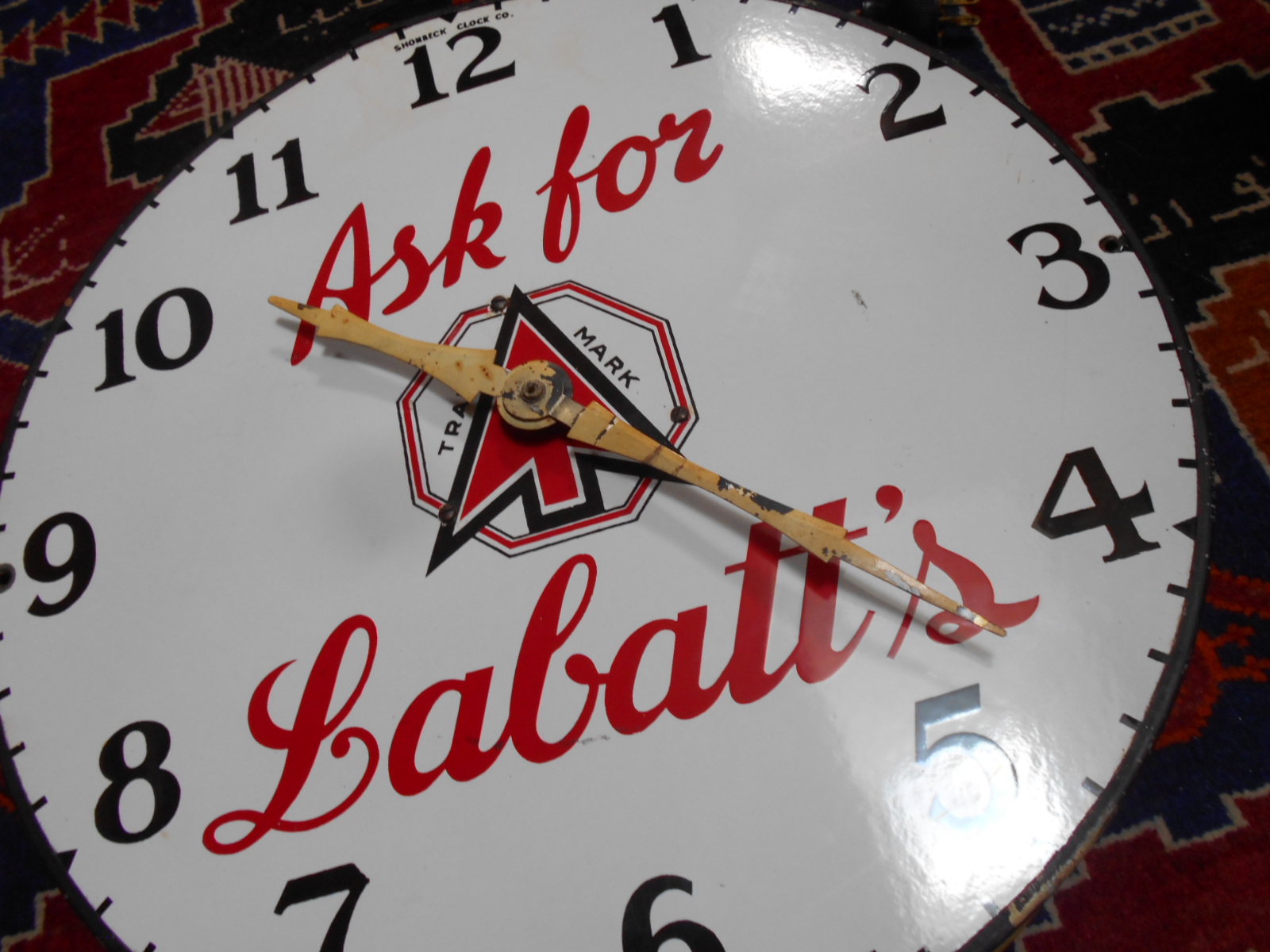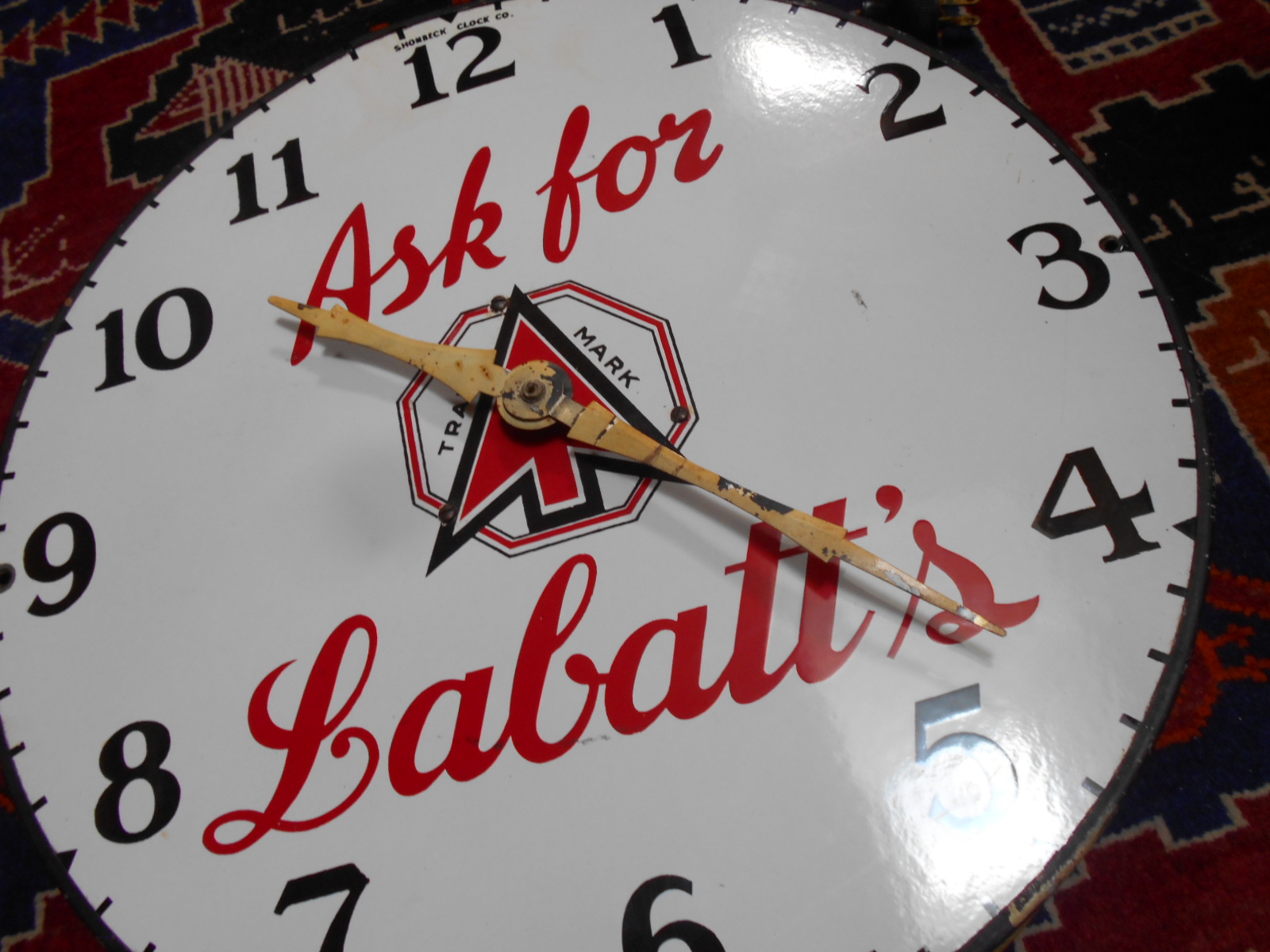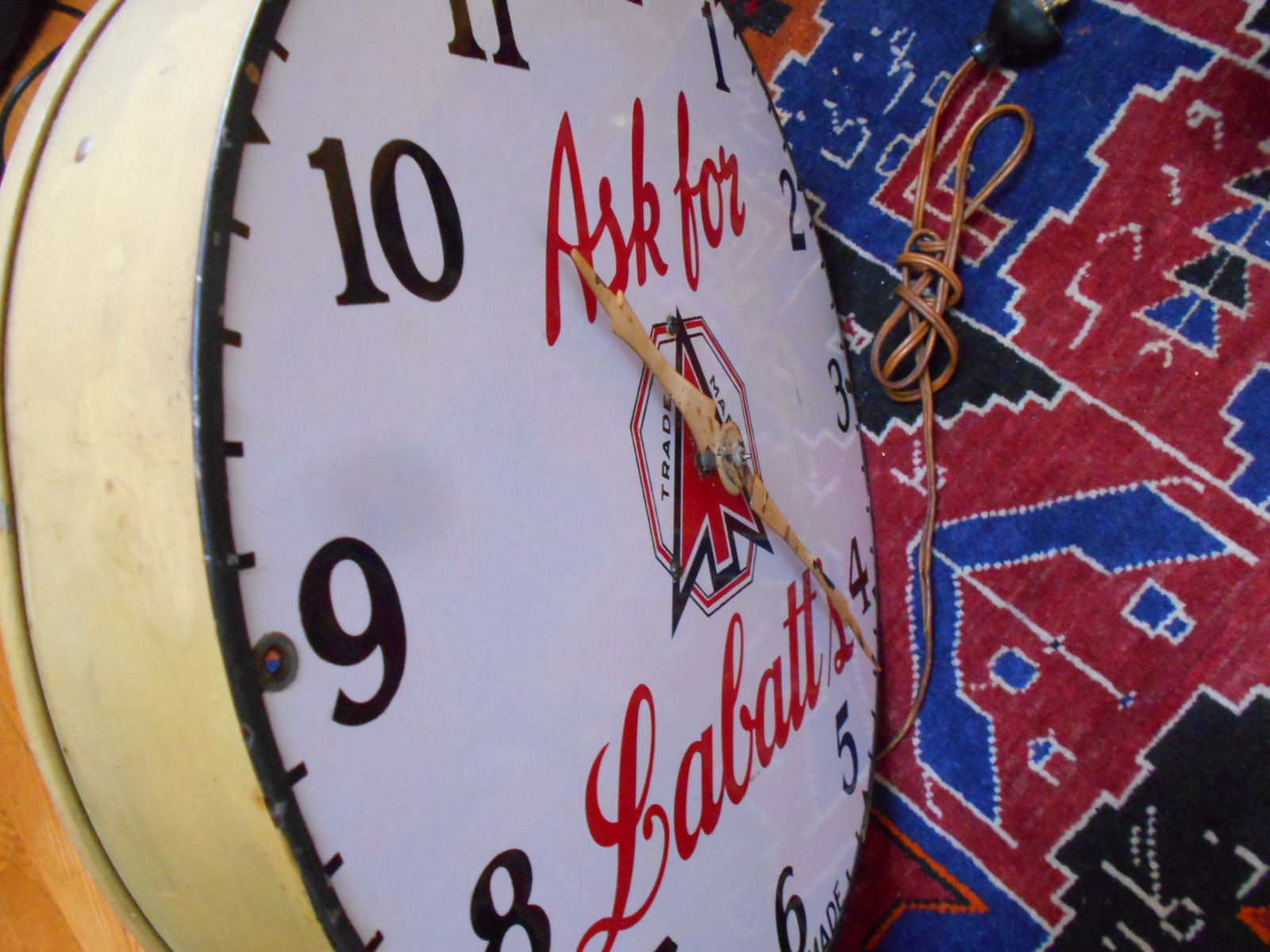 • 1000 beer bottles for sale. International and Quebec microbrewery. 25 cents each.
Location: Laurentides, Quebec
Contact: Andre Paradis 819-274-2899
• 1500 beer bottles & cans for sale. International and Quebec microbrewery. $500.00 or best offer.
Location: Quebec
Contact: Jonathan 438-404-9234
• I've been collecting Beer Bottles & Cans since 1988 from all corners of the world. The collection contains close to 5000.
I would like to sell, if the offer is reasonable.
I have them all packed in boxes but they can be viewed.
Location: Ottawa, Ontario
Contact: Marc jolysolution@gmail.com
• Canadian Cork Lined Crowns as a whole or individually. Prices negotiable. Location: Kawartha Lakes Contact: roncarmstrong21@gmail.com or 705-324-4855
• Frontenac White Cap Ale tray for sale. A tough one in any condition. Location: Toronto, Ontario Contact: andycottrell@rogers.com
• For Sale – The attached photos show some of the Canadian vintage beer items I have for sale – stubbys, quart bottles, etc. Some are from local/regional breweries. Please contact me to get further information and brands. I would be happy to entertain any offers. The best way to contact me is by phone, 250-656-6723. Thanks. Location: Victoria, B.C. Contact: Morley geem@shaw.ca
• For Sale – Large Labatt's "Parlour Scene" lithograph with a signed frame (30"x 42"). Both the lithograph and frame are in excellent condition. No staining or damage anywhere.
Location: Niagara Contact: Mike Green mgreen14@cogeco.ca
• After 44 years of collecting beer cans and beer bottles I'm looking for someone that might be interested in a collection. Approximately 4300 cans and a couple hundred bottles. If anybody in the CCBA is interested they can email me for info & pics.