See terms & conditions under Market Place.
Sellers/Traders please advise ccba.contact@gmail.com when you wish an advertisement to be removed or amended.
• Pre & Post WWII Canadian Coasters as a whole or individually.Terms negotiable.              Location: Kawartha Lakes                                                                                        Contact: roncarmstrong@gmail.com or 705-324-4855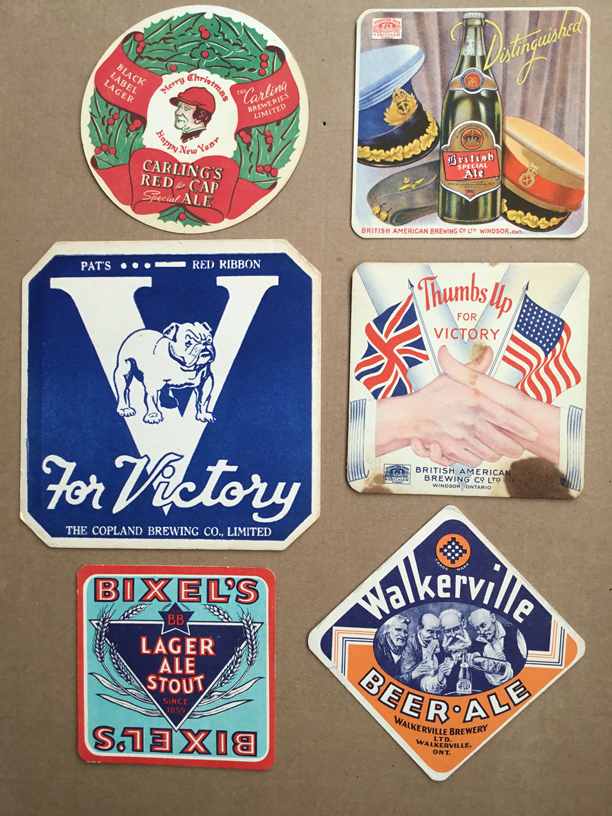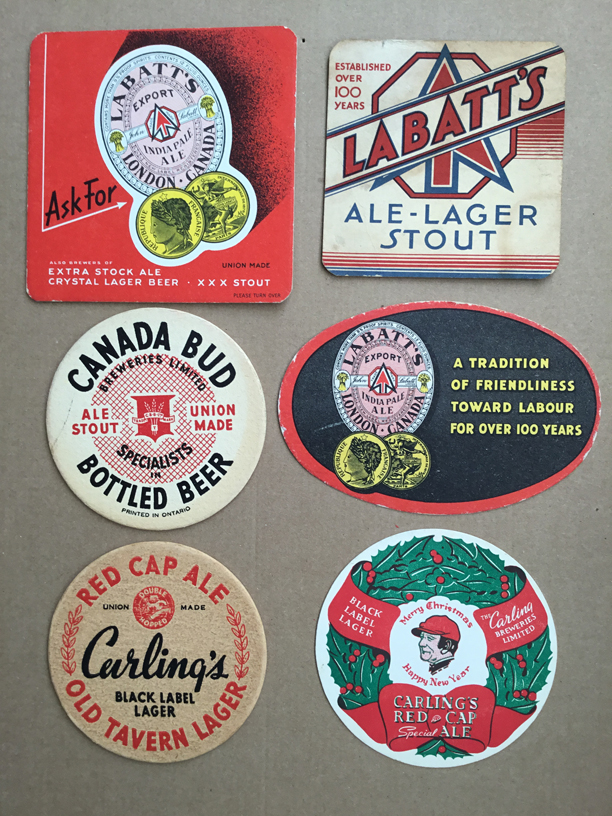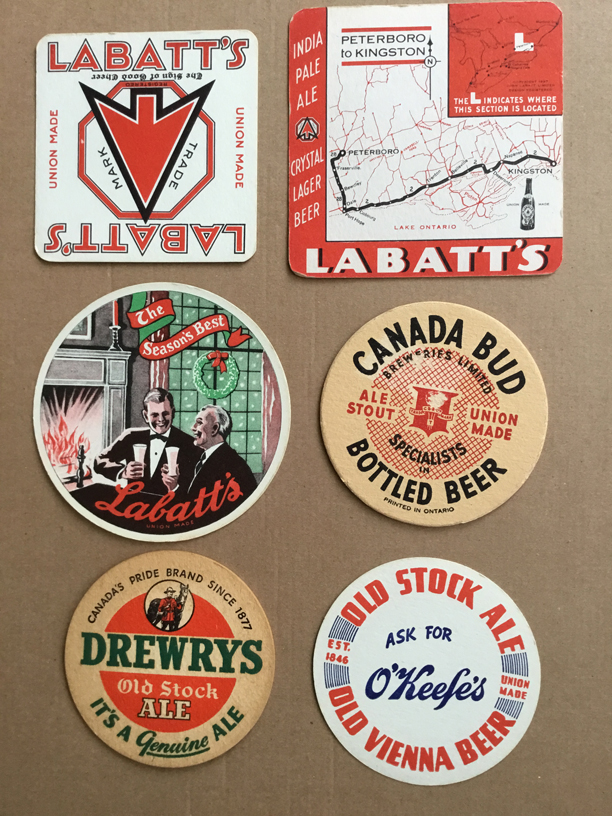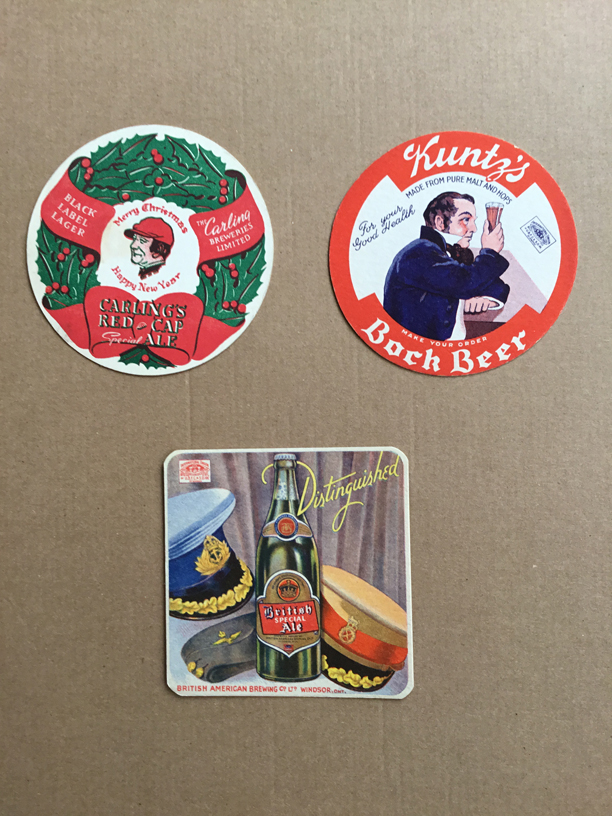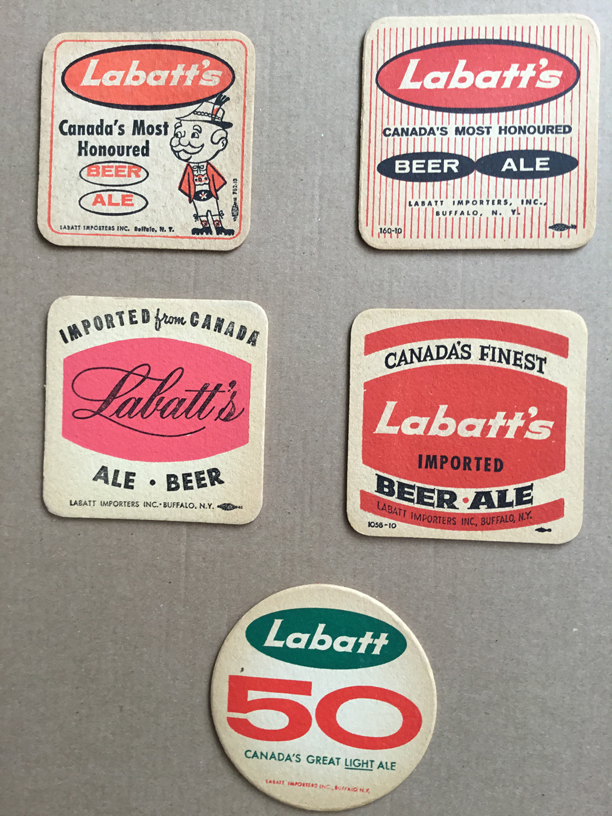 • Vintage Carling's of London beer tray in excellent condition. Inner rim reads Carling's Porter – Amber Ale.                                                                                                Location: Niagara                                                                                                     Contact: mgreen14@cogeco.ca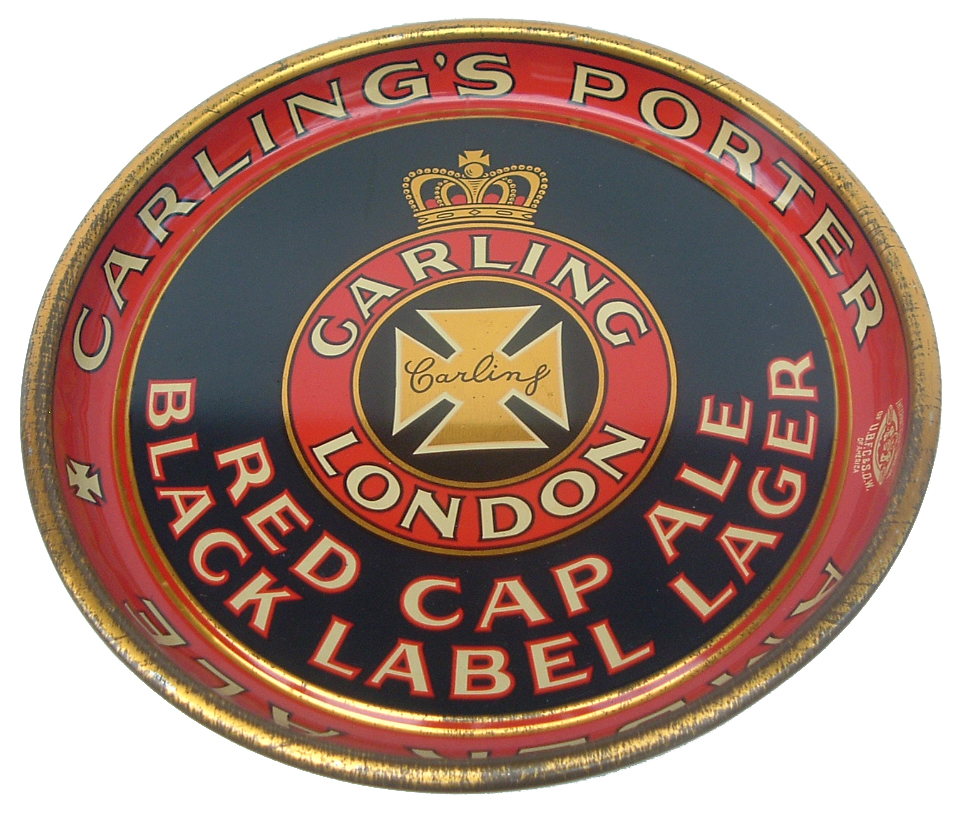 • Frontenac White Cap Ale tray for sale. A tough one in any condition.                              Location: Toronto, Ontario                                                                                       Contact: andycottrell@rogers.com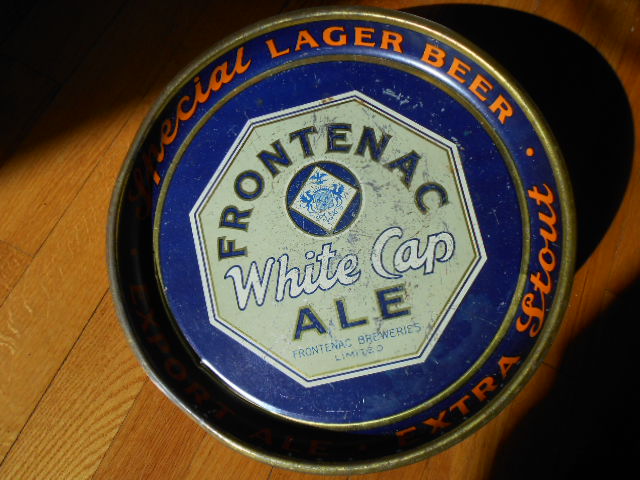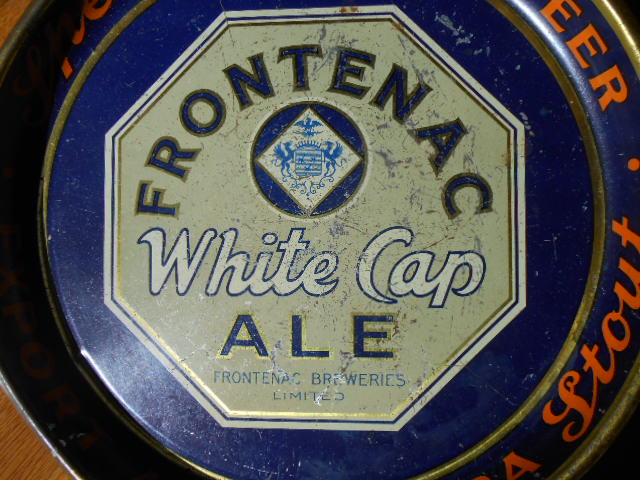 • For Sale – The attached photos show some of the Canadian vintage beer items I have for sale – stubbys, quart bottles, etc. Some are from local/regional breweries.            Please contact me to get further information and brands.                                                    I would be happy to entertain any offers.                                                                         The best way to contact me is by phone, 250-656-6723. Thanks.                         Location: Victoria, B.C.                                                                                            Contact: Morley geem@shaw.ca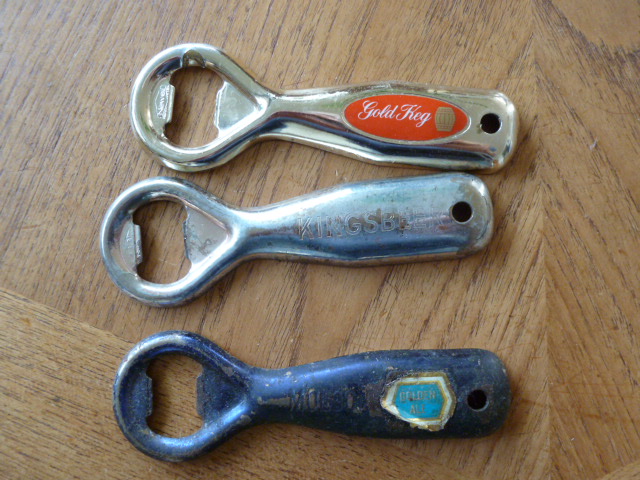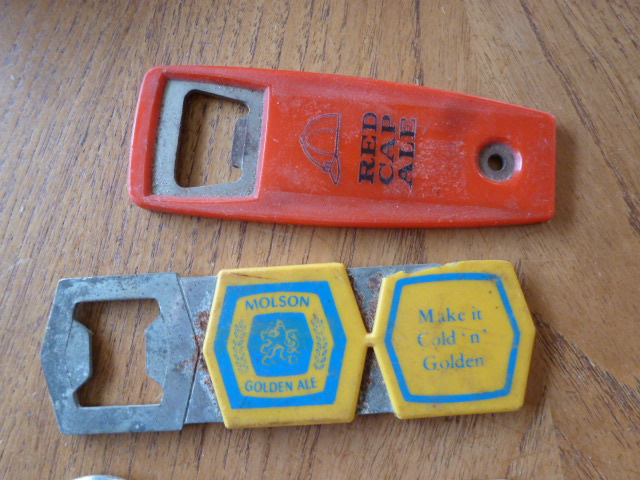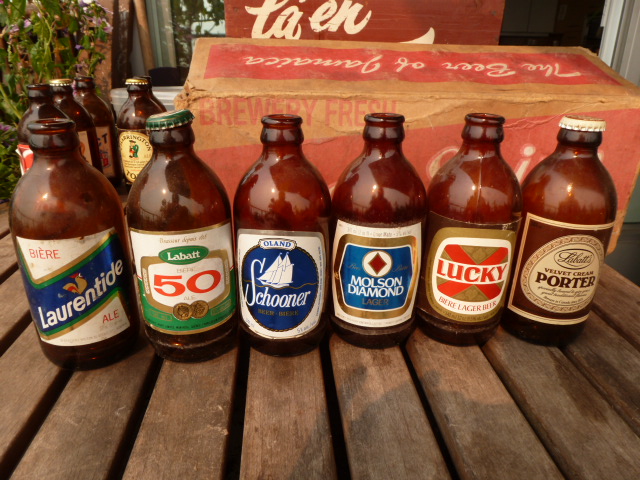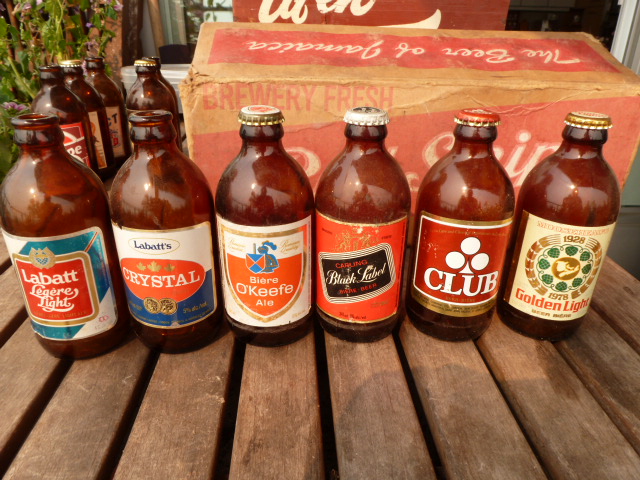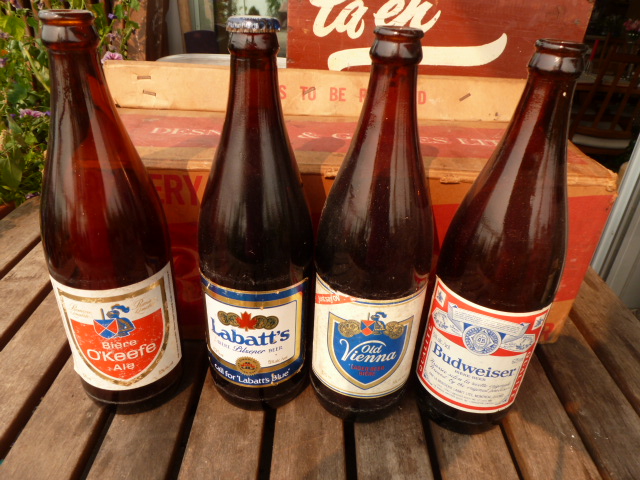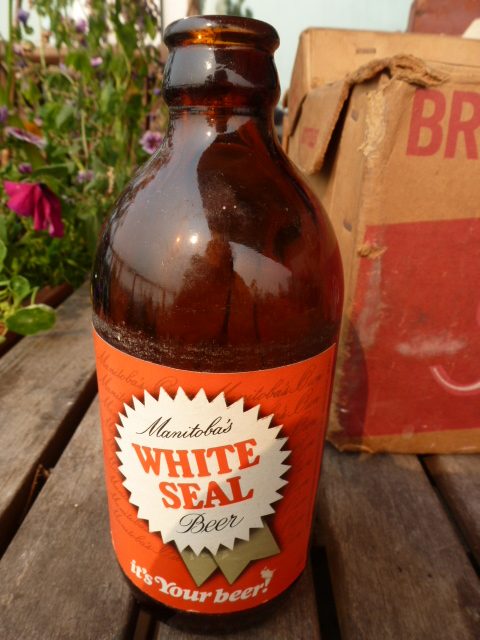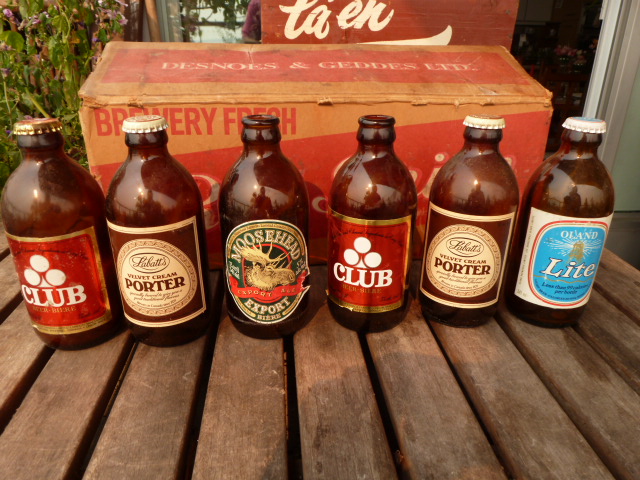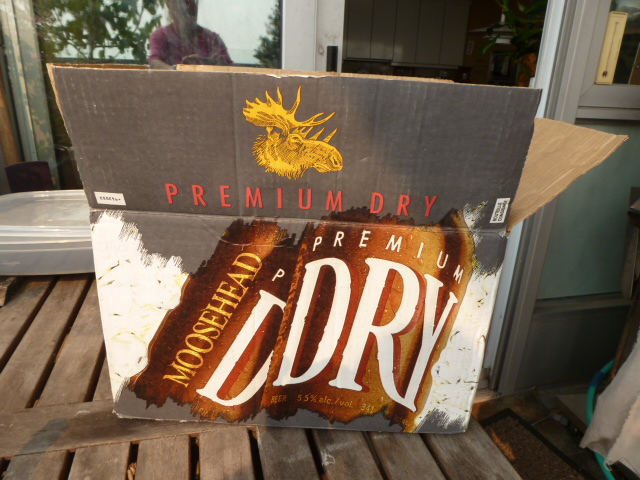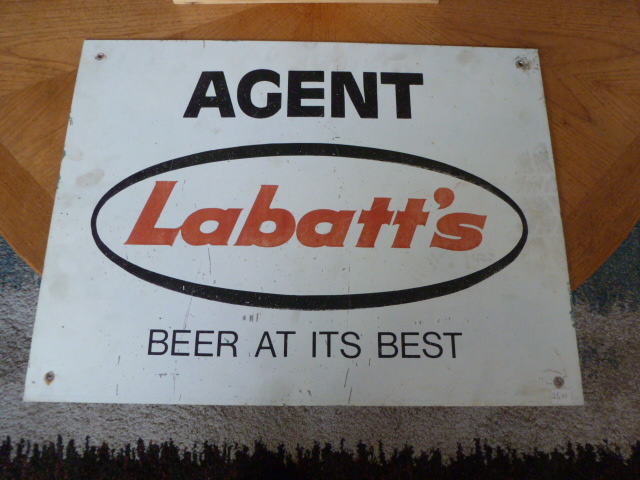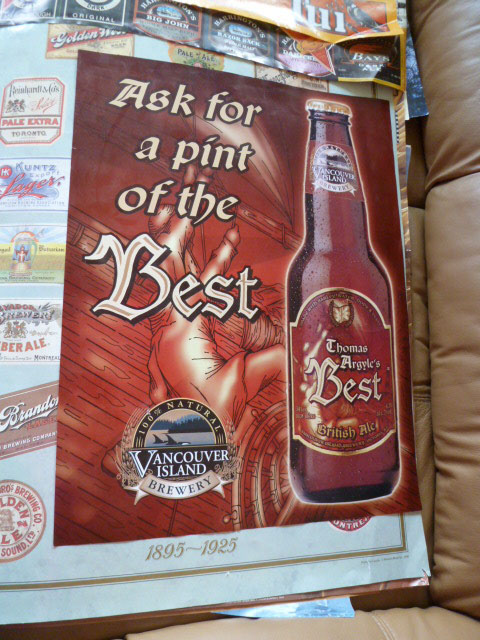 • For Sale – Large  Labatt's "Parlour Scene"  lithograph with a signed frame (30"x 42").  Both the lithograph and frame are in excellent condition. No staining or damage anywhere.
Location: Niagara                                                                                                    Contact: Mike Green  mgreen14@cogeco.ca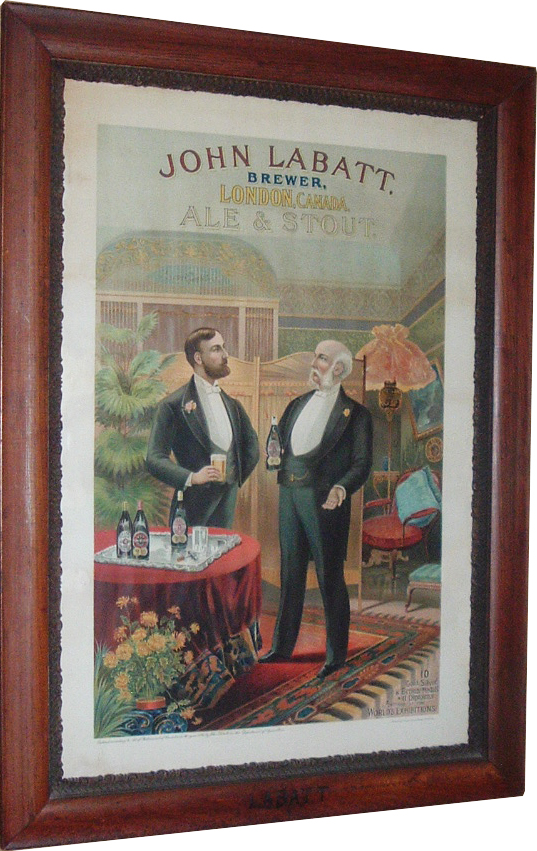 •  After 44 years of collecting beer cans and beer bottles I'm looking for someone that might be interested in a collection. Approximately 4300 cans and a couple hundred bottles. If anybody in the CCBA  is interested they can email me for info & pics.
Location: Saskatoon, Saskatchewan
Contact: Nick Krishka   nick.krishka@sasktel.net
• Available a custom archival mounted album of approximately seventy 1950s Classic Canadian Beer advertisements from the Canadian Geographic Journal.
Location: Nanaimo, B.C.
Contact: Steve Bristerstewart  bristerstewart@gmail.com
• I have a 1910 Frontenac Beer Growler in excellent condition, must sell due to money problems . You can contact me if interested 1-352-206-7682.
• Sell or Trade.  I'm streamlining my Canadian labelled beer bottle collection.  I've extensively collected minor variations over the years. Send me an email me of what you seek.
Contact: Gord Bristow
gbristow@cogeco.ca
• Hi! I've got a 'Molson Canadian Way' street sign that I'd love to see go to a good home. I have no idea how old it is, but I haven't been able to find anything else like it online. Maybe a custom promotional item? Enamel paint on metal. Brand new, mint condition, and still in the packaging! 6″ tall by 36″ wide with mounting holes.
Location: Toronto, ON
Contact: Justin Haigh
jhaigh@golden.net