See terms & conditions under Market Place.
• WANTED! Calgary Brewing & Malting lithograph reproduction by Molson's circa 1992 for the brewery's 100th anniversary. 2000 copies were issued. Terms negotiable.
Please contact: Mike Dartnell  mikedart@agt.net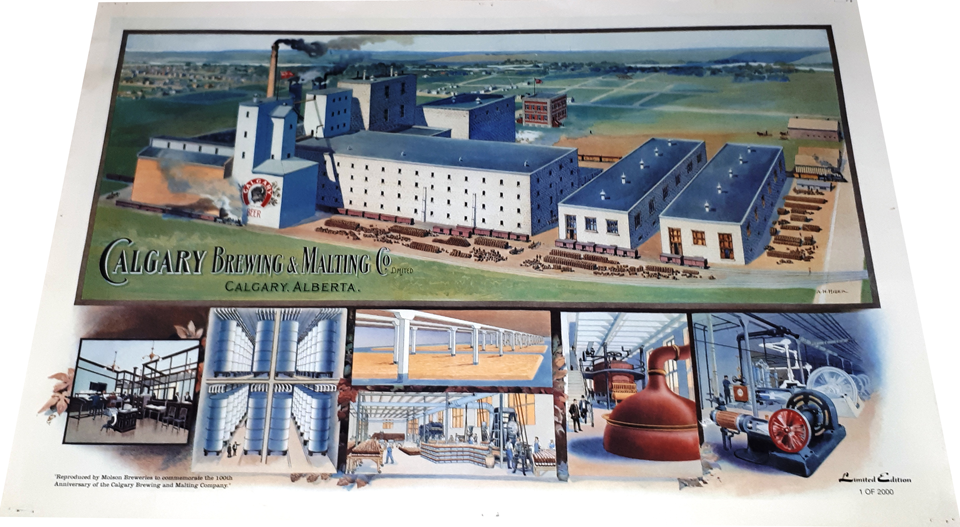 • Muskoka Brewery – Spring Oddity Tap Handle
Tap handle collector looking for a Muskoka Brewery Spring Oddity tap handle. Please contact me if you have one you're interested in parting with or if you know where one is. Paying top dollar or interesting trades.
Jeff Brazeau
613-394-8265
jtsbrazeau@xplornet.com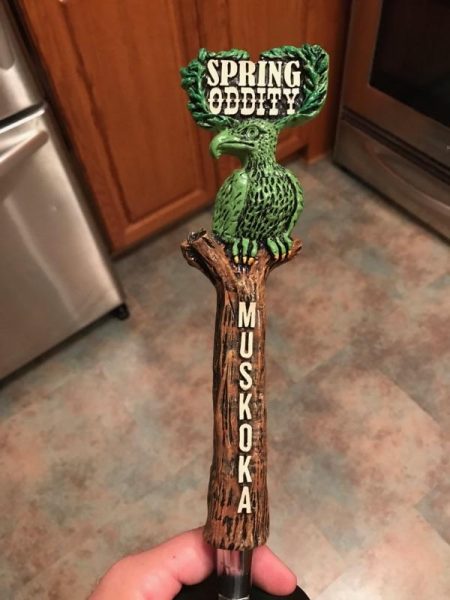 • I'm a collector of international labels, coasters & bottle caps. I'm willing to make exchanges with you. I can send 30 or 40 labels for you to evaluate & if you like them then send me an equal number in return. There is no need to send me anything in advance.
If you are interested send me your postal address.
Best Regards, Flavio                                                                                   frlima@gmail.com
Flavio Renato Ramos de Lima
Rua João Jorge Mussi 231
Carianos – Florianópolis – SC – Brasil
88047-510
• Hey Folks, Karen here from Creemore.  I was wondering if you could help me. It is our 30th anniversary and we are looking for some vintage Creemore Springs advertising.  In particular I am looking for one of our original tap handles with the horses on it.
Thanks for your consideration.
Cheers
Karen
karen.gaudino@creemoresprings.com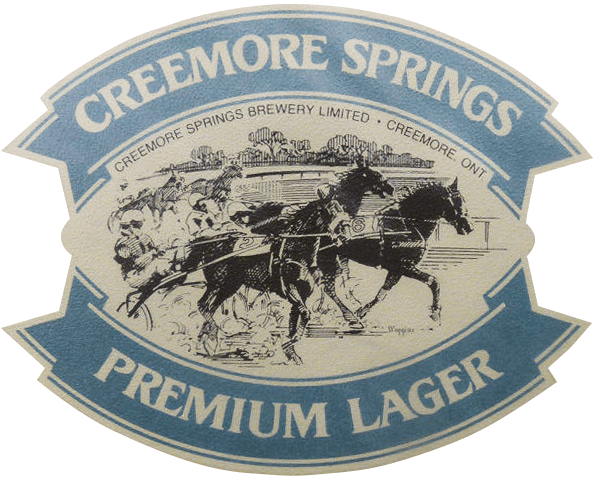 • The CCBA website would like to create a chronology of Bev Moore Award items. If you were a recipient of the Bev Moore Award between 1995 & 2011. Could you please send a picture of the winning item, your name, the winning year and any other pertinent information to ccba.contact@gmail.com
•  I am interested in buying set/series crown caps. NFL, Tartans, Whale Tails, Schooner, Nova Scotia towns, Keith's Year of Music, Keith's Year of the Wooden Boat etc. etc. Any set series crowns from Canada. Please email: kblazers@sympatico.ca or text/phone 519-318-3560
• Calgary Beer advertising items with the buffalo logo. dugnan@hotmail.com
• Now retired and living in a remote area. I hope I can still hunt for that 1 sign I don't have yet. I specialize in "bubbling" beer signs. Hoping to get Canadian ones. I do have a large collection. Please feed my hobby.  unclebernie@ontera.net
• Hello, Collector friends from Canada! My name is Christian and I am a beer label collector from Berlin, Germany. I am looking for trading partners to exchange labels.   Christian Kosinsky  kosinsky@outlook.de
 • Hello, I'm a collector of beer labels and would like to exchange with correspondents. I'm interested in the following areas: North America, Asia, Africa, Australia and Oceania.
• I am interested in any Labatt's Streamliner or Blue Top items.  If you have anything you are willing to part with please let me know.
Garry Thayer
Frankford, Ontario
piggyglt@hotmail.com
613-968-0806 cell
613-398-0874 home
• Buy or Trade. I'm streamlining my Canadian labelled beer bottle collection.  I'm going to focus on collecting Winnipeg area bottles and labels, Labatt's labelled bottles, pre-stubby Ontario bottles, New Brunswick and Nova Scotia bottles. Willing to buy or trade. Let me know what you have.
Contact: Gord Bristow gbristow@cogeco.ca
• Hello, my name is Trevor and I'm a collector of Figural Beer Tap Handles. I look for Canadian taps in particular but any interesting figural taps are welcome into my collection as well. Any age suits me fine. Please e-mail
trevor.swance@gmail.com
if you have an item you think I may be interested in. I buy, sell and trade so if you collect beer taps as well let me know. Thanks!
• WANTED!!! MOLSON STOCK ALE Euro-style tap handles. As pictured below also seeking the variation with a navy blue background. Please drop me a line if you have either available. Terms negotiable.
• I'm interested in adding any Doran's Northern Brewery, Soo Falls, Kakabeka, Superior, New Ontario, etc. related items to my collection. If you have any items you would like to sell please let me know.
Jeff Brazeau
Trenton, Ontario